So who had this one in their portfolio 2 weeks ago at under $10? Or under $5, 3 weeks ago? (Click to enlarge)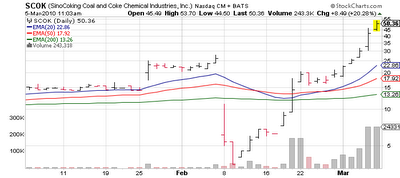 It's starting to feel all October 2007 again, with the speculative ramps in Chinese no names.
I'm starting to edge my way toward the chair section, with an eye toward the DJ...