Are Health Insurers Healthy Investments Today?
As the healthcare reform battle rages on, private health insurers have come under attack. These are publicly held corporations with a fiduciary responsibility to their shareholders. How do they meet those obligations when their government has placed targets on their backs?
Recently much of the healthcare debate has focused on insurance premium hikes. The attitude is that insurers' profits are obscene and therefore their premium increases immoral. The health insurers are fighting back, pointing to rising costs that are not of their doing. After all, they are in business to make a profit. How else can they attract shareholders or capital?
Exactly one year ago today the White House kicked off the healthcare reform effort. Interestingly, at that time the major health insurers pledged their whole-hearted support. Unfortunately, it appears that the government's definition of reform differs significantly from the private sectors. The point is that most everyone agrees on the need for healthcare reform, but not on what needs to be reformed.
CEO's Speak Out
An article in BusinessWeek yesterday reported comments made by Aetna (NYSE:AET) CEO Ronald A. Williams on costs. UnitedHealth Group (NYSE:UNH) issued a news release on the subject of costs as well. All of this was apparently instigated by reactions to comments made by WellPoint, Inc.'s (WLP) CEO Angela Braly regarding a proposed 39% rate increase for California customers.
With all that said, we write about investing, not politics. Investing is all about earning returns that adequately reward investors for the risk they take. Therefore, we thought it would be interesting for you to look at the health insurance industry through the lens of our EDMP, Inc. F.A.S.T. Graphs (Fundamentals-at-a-Glance). Then you can decide for yourselves whether or not these companies are generating obscene profits or not. As you do this, ask yourself if you would consider these to be attractive investments for your own portfolios.
In the Figures 1A&B to 5A&B below, we present historical price to earnings correlated graphs and charts on five major players in health insurance. With the "A" graph we are plotting the actual reported operating earnings on each for the past five years and a consensus estimate for the year we are now in. The "B" charts calculate the shareholder returns that apply to each "A" graph.
Fig. 1A. UNH EPS Growth correlated to Price (click to enlarge)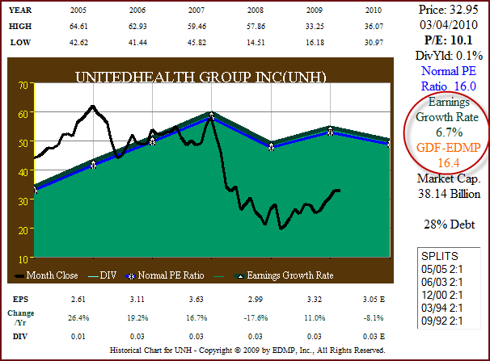 Fig. 1B. UNH Dividend and Price Performance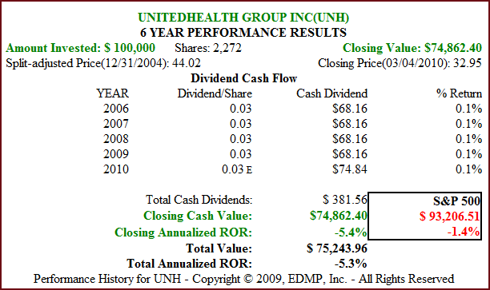 Fig. 2A. WLP EPS Growth correlated to Price (click to enlarge)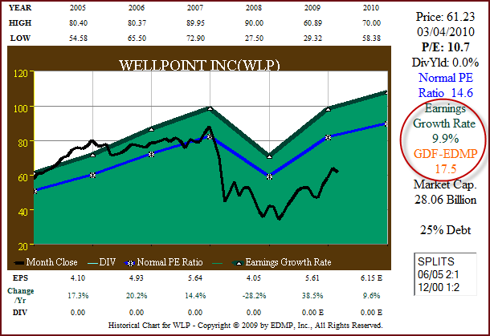 Fig. 2B. WLP Price Performance (click to enlarge)


Fig. 3A. AET EPS Growth correlated to Price (click to enlarge)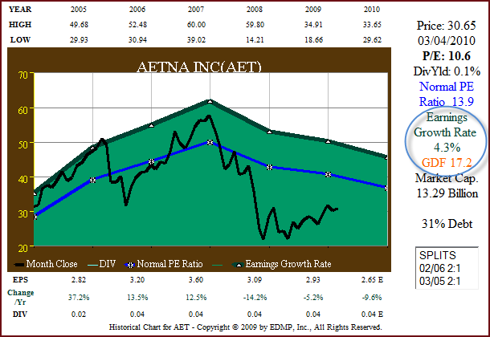 Fig. 3B. AET Dividend and Price Performance (click to enlarge)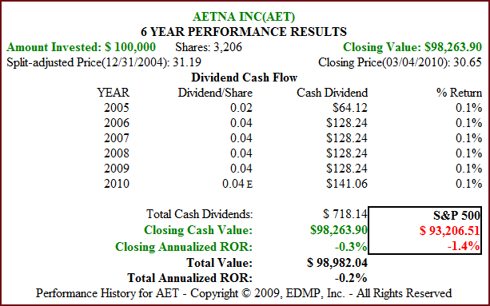 Fig. 4A. CVH EPS Growth correlated to Price (click to enlarge)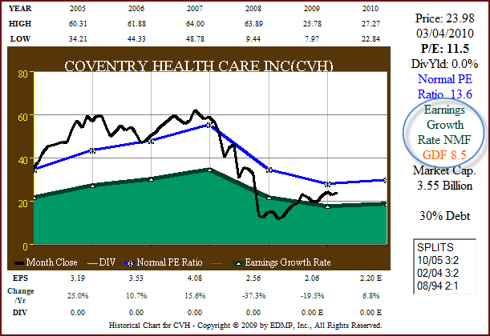 Fig. 4B. CVH Price Performance (click to enlarge)


Fig. 5A. HNT EPS Growth correlated to Price (click to enlarge)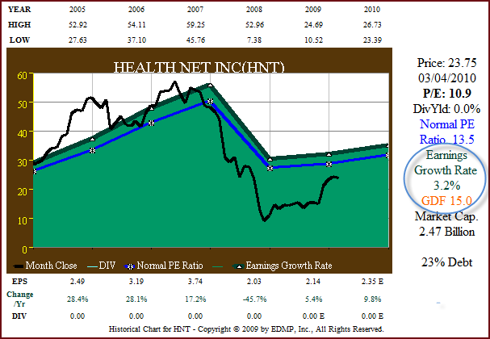 Fig. 5B. HNT Price Performance (click to enlarge)


Focal Point Takeaways
In the "A" graphs above, the green line with white triangles represents earnings per share multiplied by Ben Graham's formula for valuing a company, or a modified version thereof. Our pure Graham charts apply a PE ratio to the line representing calculated intrinsic value and reported to the right of the graph with an orange GDF (blue circles). The modified charts are reported with an orange GDF–EDMP (red circles) and also represent a calculated PE ratio applied to their respective green earnings line. For simplicity sake, think of these green lines as True Worth™ value lines. The black line plots monthly closing stock prices.
Theoretically, when the black line is above the green line the company is overvalued, when below, undervalued, and when touching the line in value. The historical valuation is clear and is based on what has happened (past tense). Of course, future valuation will depend on future earnings growth. Therefore, forecasting future earnings is key. Regarding health insurers, there is a lot of uncertainty, and therefore risk, under today's political environment. Investors beware!
Conclusion
Health insurers are actually very low margin businesses similar to the grocery store industry. Therefore, investors have typically been attracted to these companies based on consistent and predictable growth. Since most of the companies featured in this article pay little or no dividend, growth is all their shareholders have. If growth is legislated away, what happens to these companies, their shareholders and, therefore, their ability to be capitalized? More importantly, what effect would their demise have on the overall delivery of healthcare? These are important questions whose answers would greatly affect healthcare delivery.
It's been widely reported that reducing health insurance premiums would do very little to reduce overall healthcare costs. Certainly healthcare is a great problem. Conventional wisdom states that the first step in solving a problem is identifying the problem. Drafting reform that places blame where it doesn't belong somehow seems counter-productive.
This problem is serious and requires clear thinking on everyone's part. The goal of this article was to present facts that facilitate sound decisions. Emotional responses should not apply.
Disclosure: Long UNH at time of writing
The opinions in this document are for informational and educational purposes only and should not be construed as a recommendation to buy or sell the stocks mentioned or to solicit transactions or clients. Past performance of the companies discussed may not continue and the companies may not achieve the earnings growth as predicted. The information in this document is believed to be accurate, but under no circumstances should a person act upon the information contained within. We do not recommend that anyone act upon any investment information without first consulting an investment advisor as to the suitability of such investments for his specific situation.