This post is part of our series on tracking hedge fund portfolios. If you're unfamiliar with tracking investments they disclose via SEC filings, check out our series preface on hedge fund 13F filings.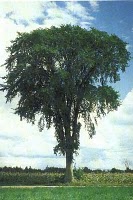 Next up is Matt Iorio's hedge fund White Elm Capital. Before founding White Elm, Iorio spent six years at Stephen Mandel's Lone Pine Capital. And before his entrance into the investing world, Iorio received his MBA from Dartmouth's Tuck School of Business and his undergraduate degree from the University of Virginia. We started tracking Iorio once he started his own fund because he had helped contribute to Lone Pine's success and is well versed in the bottom-up stockpicking process. White Elm focuses on a long/short equity strategy with an emphasis on company specific research similar to many of the hedge funds we track.
Iorio launched his fund with $250 million and is targeting 'slow and steady growth' instead of ballooning assets under management. It seems he is aiming for fewer investors and desires to be a more nimble fund while slowly working his way up to 'juggernaut' status like many funds that hit the $1 billion AUM threshold. We applaud this approach as too many times we've seen funds quickly rocket up their assets under management only to find difficulty executing their same strategy.
The positions listed below were White Elm's long equity, note, and options holdings as of December 31st, 2009 as filed with the SEC. All holdings are common stock unless otherwise denoted.


Brand New Positions
Resolute Energy (NYSE:REN)
Verisk Analytics (NASDAQ:VRSK)
Orbitz (NYSE:OWW)
CTrip (NASDAQ:CTRP)
East West Bancorp (NASDAQ:EWBC)
Schweitzer Mauduit (NYSE:SWM)
Liberty Global (NASDAQ:LBTYA)
Global Cash Access (GCA)
Resolute Energy (REN-WS)
New Oriental Education (NYSE:EDU)
Popular (NASDAQ:BPOP)


Increased Positions
Dolby Labs (NYSE:DLB): Increased position by 377.6%
Longtop Financial (NYSE:LFT): Increased by 149%
Martin Marietta (NYSE:MLM): Increased by 128.6%
SBA Communications (NASDAQ:SBAC): Increased by 95.2%
Vistaprint (VPRT): Increased by 84.2%
Denbury Resources (NYSE:DNR): Increased by 35.4%
Transdigm Group (NYSE:TDG): Increased by 32.5%
Umpqua (NASDAQ:UMPQ): Increased by 31.9%
JPMorgan Chase (NYSE:JPM): Increased by 10.9%
CNInsure (CISG): Increased by 8%


Reduced Positions
Collective Brands (NYSE:PSS): Reduced position by 25.6%
Visa (NYSE:V): Reduced by 20.6%
Crown Castle (NYSE:CCI): Reduced by 16.4%
Apple (NASDAQ:AAPL): Reduced by 11%
American Express (NYSE:AXP): Reduced by 8.9%


Removed Positions (Sold out completely):
Pinnacle Entertainment (NYSE:PNK)
Monsanto (NYSE:MON)
RenaissanceRe (NYSE:RNR)
Harley Davidson (NYSE:HOG) Puts
Garmin (NASDAQ:GRMN) Puts
Fastenal (NASDAQ:FAST)
Green Mountain Coffee Roasters (NASDAQ:GMCR)
XL Capital (NYSE:XL)


Top 15 Holdings by percentage of assets reported on 13F filing
CNInsure (CISG): 6.36%
Apple (AAPL): 6.00%
Crown Castle (CCI): 5.15%
SBA Communications (SBAC): 5.14%
Vistaprint (VPRT): 4.97%
JPMorgan Chase (JPM): 4.49%
American Express (AXP): 4.33%
Atwood Oceanics (NYSE:ATW): 4.20%
Dolby Laboratories (DLB): 4.11%
Mastercard (NYSE:MA): 3.76%
Visa (V): 3.45%
Transdigm (TDG): 3.35%
Collective Brands (PSS): 3.12%
Fifth Third Bancorp (NASDAQ:FITB): 2.83%
Resolute Energy (REN): 2.82%

Probably the most notable changes in White Elm's portfolio were the massive additions to its positions in SBA Communications and Vistaprint. Both of those positions are in White Elm's top five holdings. White Elm also substantially added to Dolby Laboratories, over tripling its stake and bringing it up to the fund's ninth largest US equity long. White Elm's portfolio similarities to Lone Pine's should come as no surprise given Iorio's previous ties to that hedge fund. As you can also see, we have yet another hedge fund heavily invested in tower stocks as Iorio has chosen to play the theme via both SBAC and CCI. The interesting dynamic here is he sold some CCI and almost doubled his SBA stake.
In terms of brand new positions, White Elm started a stake in Verisk Analytics which we take note of because a few hedgies have positions in this name. Intriguing to us was the addition of Orbitz. In the past we'd noted various hedge funds with bullish bets on online travel rival Priceline.com. Maybe Iorio's hedge fund has stumbled on another intriguing play in this theme as he owns about the same amount of PCLN and OWW. While both are smaller stakes in the overall portfolio equation, it was interesting to see Orbitz added into the mix as many hedgies had preferred to invest solely in PCLN.
Of the positions White Elm sold out of, Pinnacle and Monsanto were notable as the fund had previously had decent sized stakes for them. This is an interesting divergence between White Elm and Lone Pine as White Elm dumped MON while Lone Pine held it as its second largest position. Overall, White Elm shows a decrease in financials exposure and an increase in services exposure.
Assets reported on the 13F filing were $274 million this quarter compared to $227 million last quarter, a 20% increase. Remember that these filings are not representative of the hedge fund's entire base of AUM.
We'll be tracking 40+ prominent funds in our fourth quarter 2009 hedge fund portfolio tracking series. We've already covered Seth Klarman's Baupost Group, Mohnish Pabrai's Investment Fund, Carl Icahn's hedge fund Icahn Partners, David Einhorn's Greenlight Capital, Stephen Mandel's Lone Pine Capital, John Griffin's Blue Ridge Capital, David Tepper's Appaloosa Management, Warren Buffett's portfolio, John Paulson's hedge fund Paulson & Co, Lee Ainslie's Maverick Capital, Dan Loeb's Third Point, Eddie Lampert's RBS Partners, David Ott's Viking Global, and Chris Shumway's hedge fund Shumway Capital Partners, Chase Coleman's Tiger Global, Philip Falcone's Harbinger Capital Partners, Roberto Mignone's Bridger Management, Thomas Steyer's Farallon Capital, John Burbank's Passport Capital, Brett Barakett's Tremblant Capital, George Soros' hedge fund Soros Fund Management, and Philippe Laffont's Coatue Management Charles Anderson's Fox Point Capital, Bill Ackman's Pershing Square Capital Management, Jonathan Auerbach's Hound Partners, Lee Hobson's Highside Capital, and David Stemerman's Conatus Capital. Check back daily for our new updates.
Disclosure: No positions