The Baltic Dry Index (BDI) has been mentioned in quite a few posts lately. After looking at the performance of the shipping index, we think it rates yet another mention.
In the shipping sector, there are four dry bulk carrier classes ranging from the super large capesize class to the smaller handysize class. The BDI is made up of the largest of the four shipping classes (capesize, panamax, and supramax); the smallest class (again handysize) is not included.
There are are many more handysize vessels compared to capesize vessels, so capesize prices can vary quite dramatically on very small changes in supply and demand.
So what is the point of all of this? Well, we don't take too much notice of the Baltic Dry Index. It can be quite erratic. To gain a better understanding of supply and demand in this sector, we would suggest reviewing the Baltic Handysize Index instead.
So review the BDI.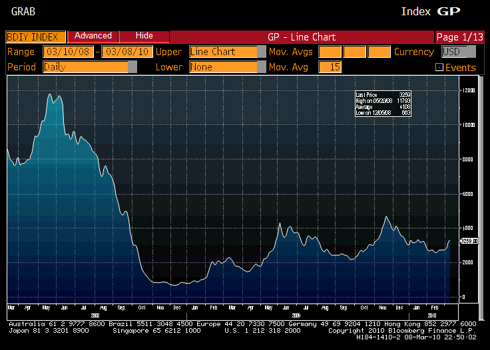 The compare this to the Handysize Index.
Then compare this to the ETF SEA.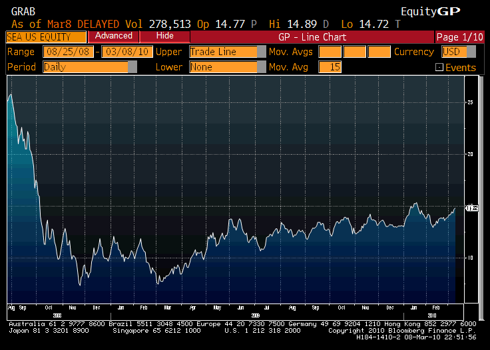 We see an upwards trend in place.
We also see this as supporting an increase in demand for commodities, and a resultant increase in commodity prices.
Disclosure: Author holds a long position in SEA