Intel (NASDAQ:INTC) and Samsung's collaboration on the Tizen OS seems like an "end run" into the smartphone space by Intel and a pending divorce of Android (over time) by Samsung. Intel and Samsung will jointly introduce Tizen OS smartphones powered by Intel at the Mobile World Congress in February.
No one seems to bring much attention to Tizen. They should. Just like BlackBerry (BBRY) paid scant attention to the iPhone when it was first released, it would be easy for investors to ignore the new Samsung OS. It would also be a big mistake.
The new OS has a lot of interesting features. A first look at the Tizen OS version 2.2 on a working phone was seen in 2013. While the interface was quite plain, likely a developers' version, the OS seems powerful and functional with a lot of security and customization features that will impress. Version 3.0 is in development and will no doubt be more interesting.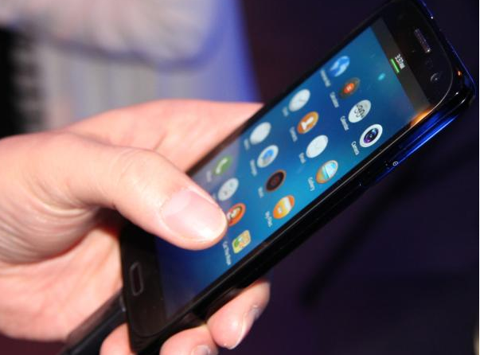 Fujitsu and NEC have joined the club of assemblers planning to launch Tizen OS based phones in 2014.
In addition to Fujitsu and NEC, Samsung, Intel, NTT DoCoMo, Huawei, Panasonic, Vodafone, Orange, Sprint, LG, SK Telecom and KT are members of the Tizen Association. That is a pretty formidable group as impressive by the absence of key players as by its membership. No sign of Qualcomm (NASDAQ:QCOM), ARM Holdings (NASDAQ:ARMH) or U.S. carriers like Verizon (NYSE:VZ).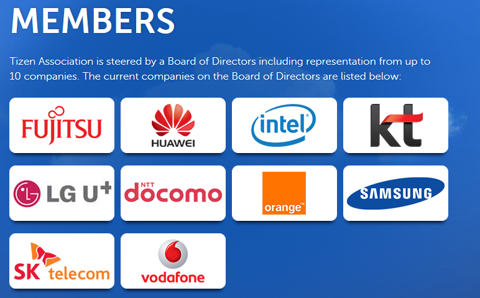 The Tizen vision goes well beyond smart phones. Using HTML5 as its base, it aims to simplify the application development process allowing developers to maintain a single code base.

Despite the absence of ARM and Qualcomm from the Tizen Assocation, the OS is being developed to run under ARM or x86 processors giving manufacturers freedom to choose the best processor for the function, a move similar to the Intel decision to make its latest generations of processors agnostic as to whether the device uses Windows or Android OS.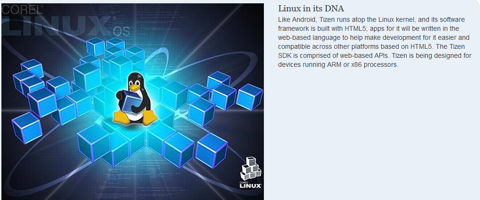 Tizen has its roots in other largely unsuccessful mobile OS initiatives including Meego and Bada. A lot of people will discount its potential based on the lack of success of these predecessors.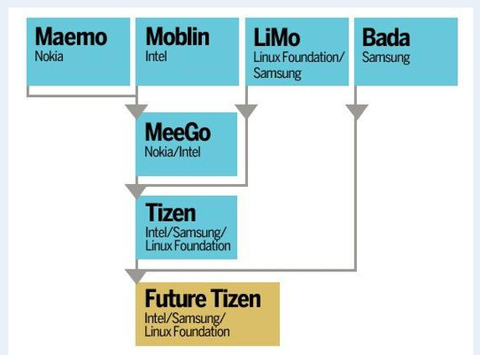 I think it has a serious chance given its sponsors. IDC reports that Samsung sells more smart connected devices than any company. Its bold move to develop an operating system that spans device form factors parallels the Microsoft (NASDAQ:MSFT) strategy to achieve the same goal. Intel produces the most powerful processors for PCs and servers and has made a determined move to become relevant in mobile.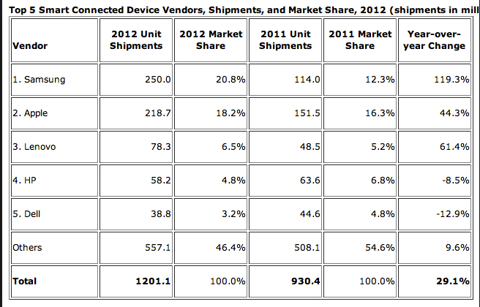 I wonder if the market apathy toward the prospects for Tizen would be different if it were under development by Apple. I suspect it would be headline news.
In any event, support for Tizen is building.
At the Tizen Develop Summit in Korea on November 11, 2013, Kevin Menice, SVP and GM, Embedded and Core Technologies, OpenMobile World Wide, Inc. made a strong pitch entitled "Bringing Android Apps to Tizen" with the objective of having Android apps run seamlessly on Tizen devices alongside native Tizen apps.
Time will tell how successful this will be. BlackBerry attempted something similar with its BB10 OS and its capability to run "side loaded" Android apps (which it does quite well) but there was no groundswell of consumer support in part because despite the relative simplicity of "side loading" an Android app most consumers didn't have a clue how to do it and were put off by having to deal with anything that smacked of requiring some technical expertise.
Samsung is not BlackBerry and from the material in Kevin Menice's presentation it seems Samsung is not making the same mistake BlackBerry did and plans to have Android apps recognized by the device and dealt with as if they were Tizen apps as far as the consumer is concerned. If they can pull that off, the app barrier will disappear and Tizen could find a market.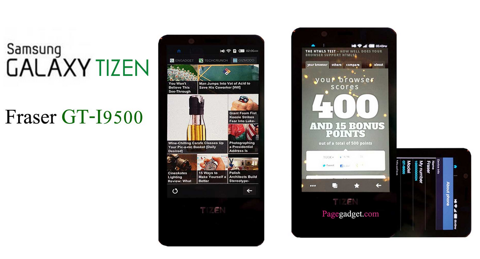 The whole Tizen initiative may simply fizzle out like so many other efforts to break into the mobile OS space, a graveyard of failed attempts with billions of dollars lost, but it might also have an outside chance. If it does, it is an "end run" that might have painful ramifications for Google and Apple while giving Intel a run in smartphones that so far has eluded it.
It will be an interesting February. I am long Intel and Microsoft and have residual call holdings in BlackBerry so far out of the money they are not salable.
Disclosure: I am long INTC, MSFT, BBRY. I wrote this article myself, and it expresses my own opinions. I am not receiving compensation for it (other than from Seeking Alpha). I have no business relationship with any company whose stock is mentioned in this article.