Natural gas prices fall even as the inventory deficit widens.
Natural gas was last trading down by more than 3 percent to $4.07/mmbtu after the Energy Information Administration reported that operators withdrew 157 billion cubic feet from storage last week, at the upper end of the range of analyst estimates.
The withdrawal was below last year's draw of 201 bcf, but above the five-year average draw of 127 bcf.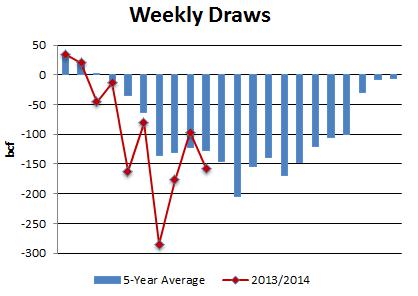 In turn, inventories now stand at 2,817 bcf, which is 499 bcf below the year-ago level and 331 bcf below the five-year average (calculated using a slightly different methodology than the EIA).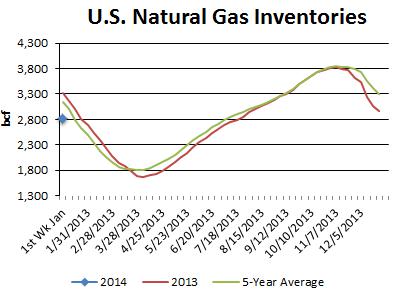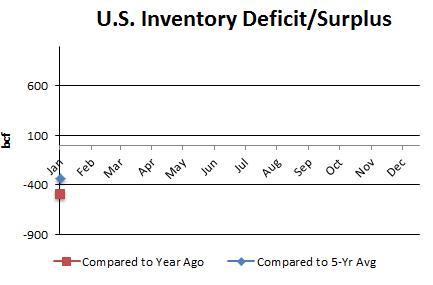 The weather last week was close to seasonal norms.
According to the Edison Electric Institute, utilities generated 78,996 GWh in the week ending Jan. 4, which was 1.2 percent above the same week a year ago.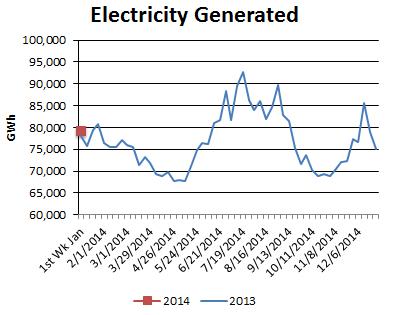 Looking forward, the NOAA's 6- to 10-day outlook calls for warmer-than-normal temperatures over the Western half of the country and mixed weather over the Eastern half of the country.
NOAA 6- TO 10-DAY OUTLOOK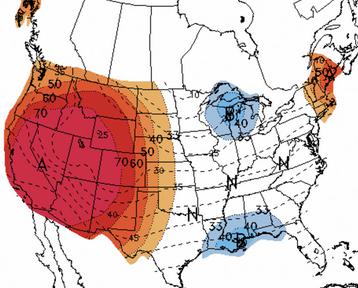 Meanwhile, the number of rigs drilling for natural gas in the U.S. fell by two to 372 last week.
Natural Gas Rig Count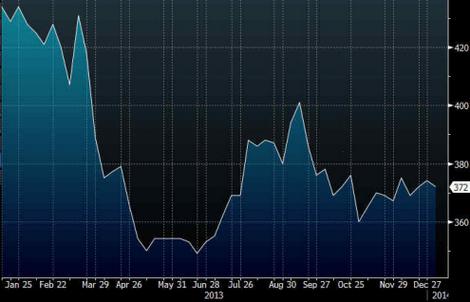 NATURAL GAS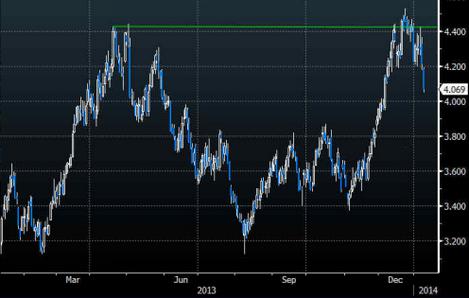 Bottom line: The latest inventory data from the EIA were bullish, as the inventory deficit against the five-year average rose from 301 to 331 bcf.
After a brief pause in last week's report, the inventory deficit is back on the upswing and is set to grow further in next week's report. Some traders are speculating that the EIA could report an incredible 300 billion cubic feet withdrawal next Thursday, blowing past the 285 bcf draw seen in December-which itself was a record-breaker.
If such a withdrawal comes to fruition-and it very well may given the extremely cold temperatures seen over the past few days-the inventory deficit against the five-year average will swell to about 480 bcf.
Under that scenario, it's hard to imagine that prices can fall much further from here. Regardless of whether temperatures warm up from here, the natural gas market will be supported by tight storage levels. And of course, any cold snap seen later in January or February will lead to the hole in inventories getting even larger.
We see this week's correction in prices as an opportunity to buy ahead of a likely move back to the $4.40 resistance level in the coming weeks.