Google (NASDAQ:GOOG) is a remarkable firm that has rocketed into a leadership position both technically, and economically. In five years, it has risen from $300 to $1,147 just a few days ago. In the past twelve months, it is up almost 60%.
Investors wonder: Will this run continue? A new research note says yes.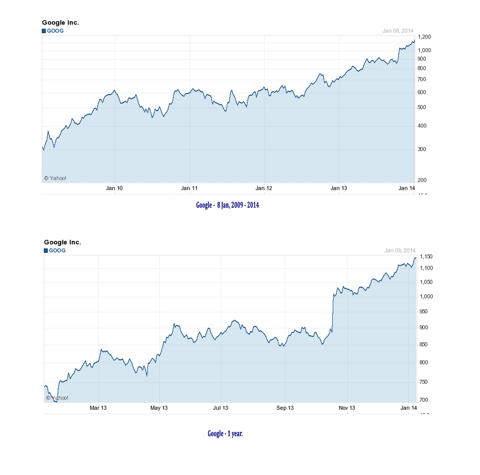 In a research note on Thursday on Google, firm Global Equities Research (GER) headlined "Positives outweigh Negatives; Long-Term Fundamentals are intact."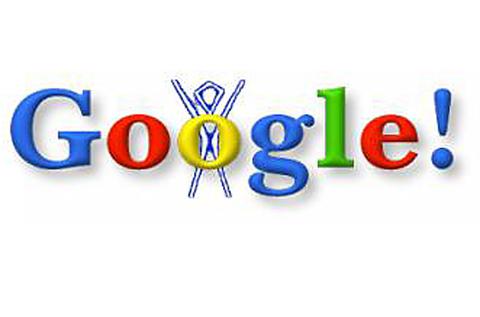 In spite of weakness seen in Google Plus, Google Wallet and the Motorola unit, the authors see sustained growth for the search engine giant. Google dominates online searches with 90% share, and this does not seem to be changing anytime soon.
One major force in this growth is the new search algorithm "Hummingbird." The new system, put into use in August of last year, is designed to better understand more complex queries. According to the current report, however, the update solves another problem.
The issue is that sites want to be listed high on search results, yet do not want to pay for advertising to get on the front page. So engineers try to figure out how to configure the web pages to move their sites up. If they are successful, then they can cut back on ad costs - a loss to Google.
So Google changes its algorithm every three years to throw off those who play the system. Hummingbird, apparently changes things so that this type of gaming is more difficult, driving businesses to purchase ads - which drive 80% of paid search revenue.
Competition
Of course Google is also the owner and major developer of the Android mobile operating system that competes with Apple (NASDAQ:AAPL) iOS on their iPhones and iPads, and Windows Phone 8 by Microsoft (NASDAQ:MSFT). Apple has made moves to remove reliance on Google searches in many places on iOS - specifically via its natural language engine Siri, and its own Maps program. WP8 relies on Bing search engine.
Android locks mobile users into the Google advertising system. While not mentioned in the report, Chromebooks are laptops that run Chrome OS, which is also provided by Google. They have made a big splash this past holiday season, and eventually may cut seriously into Windows PC sales. The objective, once again, is to keep customers in the Google search/ad system.
While Android is reported to have grabbed 80% market share of smartphones, and is gaining in tablets, one report describes how one should be careful in judging the significance of this point.
Bottom line
Working on fiscal years, and with last December's quarter still estimated, GER sees revenue for 2013 at $55.5 billion and for 2014 at $64.1 billion, an almost 15.5% increase. For earnings per share (diluted) they have $44.16 this past year versus projected $51.99 for 2014, a 17.7% increase.
Conclusion
Google is growing rapidly, and there does not appear to be any major roadblock ahead. It has risen almost 60% over the last 12 months, and closed on January 8 at $1141.
While the expected growth rate is very substantial for a company this size, it does not match those of previous years (29%, 22%, 21% for 2011-2013). I am not sure that the current P/E [ttm] of 30.72 will be sustainable if growth is slowing.
Disclosure: I am long AAPL. I wrote this article myself, and it expresses my own opinions. I am not receiving compensation for it (other than from Seeking Alpha). I have no business relationship with any company whose stock is mentioned in this article.