I count myself fortunate that I have spent a considerable amount of time deep diving into the hyper intensive Japanese mobile gaming and media market. It comes as no surprise that Apple's (NASDAQ:AAPL) iPhone has dominated Japanese carrier sales charts now that it is broadly available. The simplicity of the iPhone UI, the tech savvy population and the acceptance of paying for what you want in small, frequent quantities set the stage for Apple to reap handsome profits from the Japanese market. An impressive 245% year-over-year growth in the Japanese market. Availability throughout 2014 should help the growth continue for Apple's App Store revenue.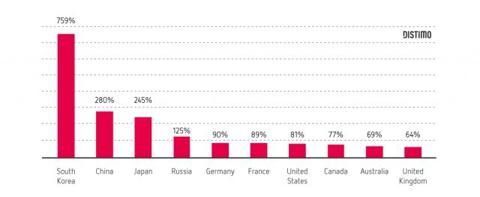 The rest of the world tends to cringe at the site of in-app upgrades and purchases. Japan is a different market. Long since have the days gone where mobile phone users scoffed at purchasing the next download pack or unlocking new options. Fads are replaced with full on frenzies that last for as long as game publishers can push them. Spending has been so consistently large that developer GungHo Online Entertainment has imposed monthly spending limits on users of popular puzzle-based role-playing title Puzzle & Dragons. Puzzle & Dragons was making more than $3.75 million daily at one point and remains consistently among the top of the iOS App Store chart.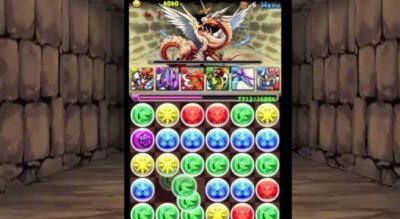 The in-app purchasing benefits not just gaming houses but social app platforms too. Emoji's, chat heads, avatars, you name it and Japan spends heavily and consistently on it.
Take LINE, the messaging service, as a leading example. The frequent release of stickers and new games show no signs of slowed spending. This is a culture that has continued to pour large sums of money into mobile gaming with no end in sight. In fact mobile gaming is even stronger now as the shift to mobile gaming has been substantial as smartphones capture more of the market unlocking more opportunities for developers to bring titles that once were limited to platforms like the PSP and Nintendo DS. LINE's revenue grew an astronomical 1,500% from last year to this year's third fiscal quarter ($10 million to $157 million). Developers were caught off guard but are now readying more apps and games to take advantage of the explosive growth.
The fact that Apple's App Store has had the best year yet topping $10 billion in sales despite a downturn in digital music purchasing shows that in-app purchasing can more than make up for the slowdown. Apple is set to announce its first fiscal quarter earnings on January 27th, 2014. The results will beat street estimates and prove that despite lukewarm sentiments (stock trading at $536 as of close 01/09/14) to Apple's mature product line the company will continue to rake in bigger pay days in 2014.
So as Microsoft (NASDAQ:MSFT) and Sony (NYSE:SNE) slug it out on the great console war of 2014 Japan is showing the rest of the world just how substantial and lucrative mobile gaming can be. They have always taken the lead in ushering mobile technology into mainstream culture and in-app purchasing is the next chapter in the story.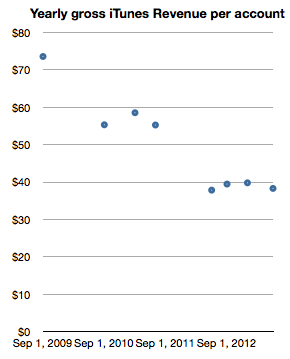 There is no coincidence that Apple has built in gaming controls in iOS7. Licensed accessory makers are moving to capitalize big time on this opportunity. Industry leaders like MOGA and Logitech have already introduced game controllers. The best thing is that the App Store will be a bigger boon to Apple in 2014. The recent China Mobile deal and the broad availability in Japan and other markets puts iOS devices in the hands of more and more users. iOS users have shown the willingness to spend so even if just an additional 2%-5% of new users meet the current average revenue per user (~$2.5 arpu) Apple enjoys that is millions more in high margin profit being generated. I would say that as much profit investors are looking for a new product line such as an iWatch that in-app purchases can be just as lucrative. Thirty percent of hundreds of millions is quite the pad to already impressive hardware margins Apple continues to command globally.
Apple shows signs that their revenue will continue to rise in 2014 providing investors with a solid dividend producing investment. Though moderate growth is already priced into the stock what isn't priced into the stock is that Apple continues to be at the forefront of consumer facing revenue generating markets like mobile gaming. The market is expanding and Apple's presence is expanding concurrently. Little to no downside appears to be on the short horizon for Apple and if Japan's spending in 2013 in the App Store is any indication 2014 will prove to be better than analysts think. Apple stock trading sub $550 at this point seems like a tremendous value pick that can also surprise and provide short-term investors with a profitable opportunity.
Disclosure: I have no positions in any stocks mentioned, and no plans to initiate any positions within the next 72 hours. I wrote this article myself, and it expresses my own opinions. I am not receiving compensation for it (other than from Seeking Alpha). I have no business relationship with any company whose stock is mentioned in this article.