by Jeff Bailey
Every now and then, a prominent investor names Expedia (NASDAQ:EXPE) as a favorite stock, and the choice is nearly always expressed in terms of how the online travel company compares to its rival Priceline (NASDAQ:PCLN).
Revenue growth rate. Valuation as expressed in forward PE ratio.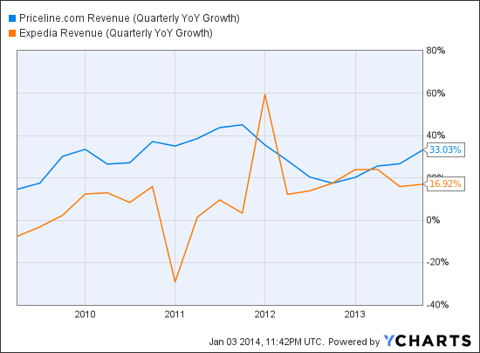 PCLN Revenue (Quarterly YoY Growth) data by YCharts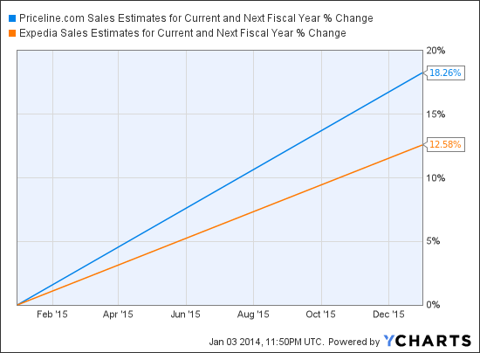 PCLN Sales Estimates for Current and Next Fiscal Year data by YCharts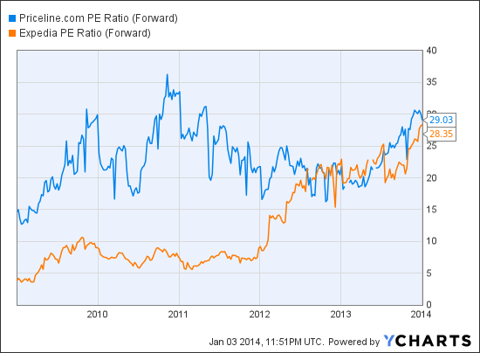 PCLN PE Ratio (Forward) data by YCharts
In the past two years Expedia's multiple has grown rapidly, bringing its forward PE ratio in line with Priceline's, at least temporarily, though its revenue growth still lags. Intrigued? Unleash some financial advisor tools on the stocks.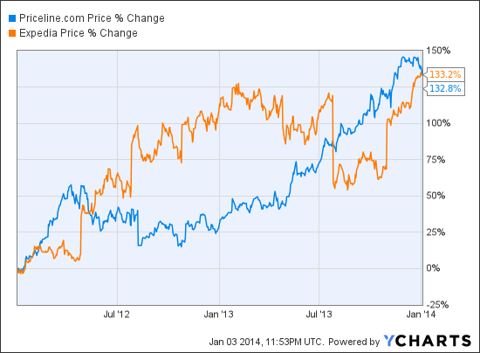 PCLN data by YCharts
Disclosure: No positions