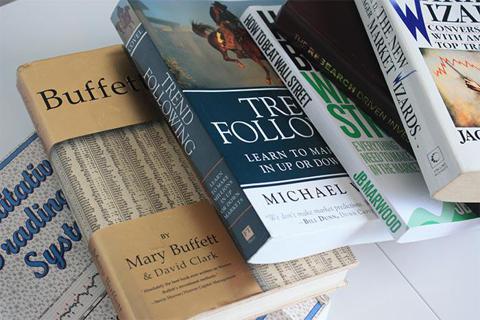 16 Best finance books of all time
I wrote in a previous article about the advantages of a good book over a blog so here is my list of the 16 best trading books of all time. These are all books I've read and can recommend. If you are new to financial markets, these books are the best place to start.
Consensus picks
There are hundreds of trading books out there but there are only two that are mentioned over and again as being the best of the bunch.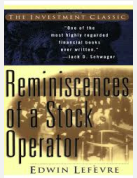 1 - Reminiscences of a Stock Operator (Wiley Investment Classics)
Jesse Livermore, also known as the 'boy plunger', is considered to be one of the best traders of all time, winning and losing many millions of dollars during the Great Depression and surrounding years. This classic book is both educational and a great read.
2 - Market Wizards, Updated: Interviews With Top Traders
The Market Wizards series by Jack Schwager includes the original Market Wizards, New Market Wizards and Hedge Fund Wizards. The books contain invaluable interviews with some of the greatest traders of the last 30 years. Schwager is also the author of a number of other books, however, his original Market Wizards has never been bettered.
More trading classics
3 - Trend Following (Updated Edition): Learn to Make Millions in Up or Down Markets
Easily one of the best trading books out there on the subject of trend following, Michael Covel's book is completely persuasive and full of detailed examples. A lot of my current trading ideas are based on some of the ideas from this book.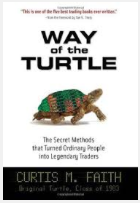 4 - Way of the Turtle: The Secret Methods that Turned Ordinary People into Legendary Traders
Not as good as Trend Following in terms of depth but still an informative and educative read, Curtis Faith's book deserves its place in the list of best trading books as it details the exploits of the famous Turtle Traders mentored by Richard Dennis in the 1970's.
5 - Laughing at Wall Street: How I Beat the Pros at Investing (by Reading Tabloids, Shopping at the Mall, and Connecting on Facebook) and How You Can, Too
I could be wrong but I don't think many have read this one. Laughing at Wall Street details how small time investor Chris Camillo turned $20,000 into over $3 million in just a few years and he did it with a really unique strategy that looked at social media and popular trends. A great book for modern times and shows why it's so important to be original.
Trading Systems
6 - Trading Systems and Methods (Wiley Trading)
I picked this up at the library years ago at a time when I was working as a day trader and struggling to make ends meet. It was Perry Kaufman who first persuaded me that trading systems are crucial if you have difficulty holding on to your trades or with the emotional side of trading.
7 - Quantitative Trading Systems
This book, by Howard Bandy, is designed for Amibroker but it also contains brilliant insight into system design as well as detailing the AFL code for a number of trading system examples. The code can be easily adapted for other trading programs.
Psychology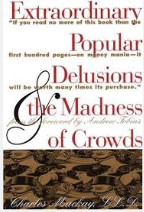 8 - Extraordinary Popular Delusions and The Madness of Crowds
Charles MacKay's classic book was first published in 1841 but retains its allure for its eloquent portrayal of bubbles and manias. After reading this you'll understand how economic bubbles happen and why they really are nothing new.
I find good trading psychology books to be hard to come by. Though they are well received I personally do not think much of Trading in the Zone or the Naked Trader has they both have a fair amount of filler material (NYSEMKT:IMO). Come into my trading room, however, by Dr Alexander Elder, is a good balance of science and intuition.
Favorite reads
10 - Adventure Capitalist: The Ultimate Road Trip
Jim Rogers co-founded the Quantum Fund with George Soros and retired from Wall Street by the age of 37. In this book, he circumnavigates the globe in a custom built Mercedes Benz whilst providing investment wisdom as he goes. I like all of Rogers' books but this is the best.
11 - The Big Short: Inside the Doomsday Machine
There's a good reason why Martin Lewis' book became a bestseller. It offers fascinating insight into financial markets but most importantly, it's a great read, even to those with no interest in trading.
Investing Classics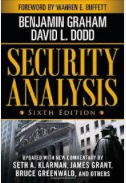 12 - Security Analysis: Sixth Edition, Foreword by Warren Buffett (Security Analysis Prior Editions)
This is the classic Benjamin Graham investment tome that Buffet claims to have read cover to cover no less than 7 times before putting money into the markets. The book is still considered to be the essential primer on value investing.
13 - Buffettology: The Previously Unexplained Techniques That Have Made Warren Buffett The Worlds
There are numerous books floating around that try to explain Warren Buffett's market beating investment style but I find Buffetology to be the clearest and easiest to read. Put together by his former daughter-in-law, Mary, this book is a great introduction to Buffet's style.
14 - The Research Driven Investor: How to Use Information, Data and Analysis for Investment Success
An excellent book written by research firm NDR that details how to build economic indicators, among other things. It's really well put together and explained giving lots of charts and examples.
More advanced reads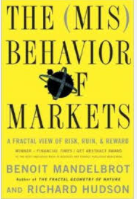 15 - The Misbehavior of Markets: A Fractal View of Financial Turbulence
Mandelbrot is a Nobel winning mathematician and pioneered fractal mathematics. Fractals describe things that no matter how close you look, never get simpler. Like the branches of cauliflowers, jagged coastlines and financial markets.
16 - The New Money Management: A Framework for Asset Allocation (Wiley Finance)
Money management is possibly the most important component of successful trading. In The New Money Management, Ralph Vince, gives his own take on the subject and this book is the most comprehensive I have read on the subject. It isn't cheap, however.
My book
It would be stupid to write a list of the best trading books without mentioning my own book. In many ways, HTBWS is an accumulation of all the books on this page. All the secrets and techniques from these classics helped shape my book, which I have tried to put together in a concise way.
Any I missed?
I can already think of a few that could be added to this list but I think I'll stop there. What trading books would you recommend? Are there any you think I should have included?
This article originally appeared on the JB Marwood blog
Disclosure: I have no positions in any stocks mentioned, and no plans to initiate any positions within the next 72 hours. I wrote this article myself, and it expresses my own opinions. I am not receiving compensation for it. I have no business relationship with any company whose stock is mentioned in this article.