Google (NASDAQ: GOOG) made another long-term big bet with the $3.2 billion buyout of Nest last January 13. This is a calculated move for Google to get into the Internet of Things revolution.
The Nest acquisition is the second most expensive Google purchase, next only to the 2011 $12.5 billion buyout of Motorola Mobility. This acquisition is another positive development for GOOG investors. Nest should help propel Google to 30% YTD increase this year. Last year's 60.1% YTD increase is also within achievable range for 2014. I see no imminent major headwinds for the company.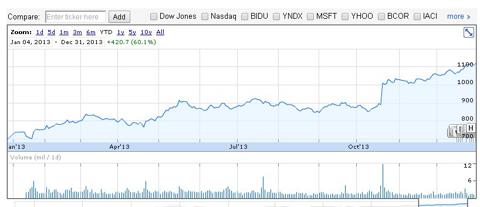 Google has been aggressively diversifying its revenue stream outside its lucrative advertising business. The company bought several robotics-related companies including U.S. military contractor Boston Dynamics just a month ago. While the robotics business is still a small niche market, the Internet of Things is a future gold mine.
Nest is a 3-year old startup that's already a leader in making Internet of Things ((IoT)) products. The company's self-learning thermostat is a perfect example of a smart and connected IoT device. The algorithm and sensors technology behind this thermostat is what Google will use to build its home automation and smart device business.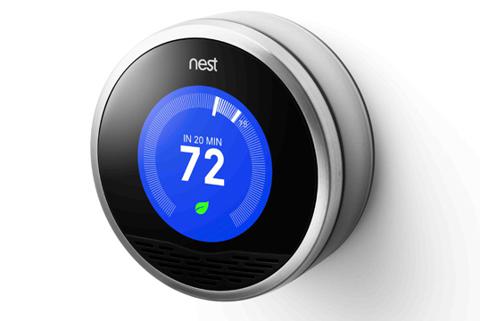 IDC is predicting the global IoT market to grow to an $8.9 trillion-industry by 2020. Machina Research made a more modest $1.2 trillion market valuation for Internet of Things by 2022. The disparity in projected IoT numbers doesn't matter much, big-cap outfits are still salivating over this new growth market for connected appliances. Cisco (NASDAQ:CSCO) is betting big on IoT and Internet of Everything. Intel (NASDAQ:INTC) also recently released an SD card-size Edison mini-computer for the wearable computing industry. Investors should not grumble that Google again overpaid for this start-up home automation company. Nest is Google's Normandy beach to start its conquest of the Internet of Things territory.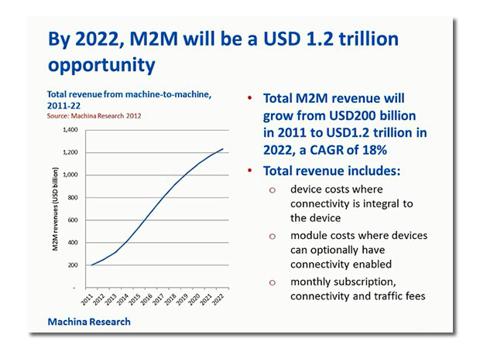 The Value of Nest
The $3.2 billion purchase cost of the smart thermostat maker is a big jump from the old $800 million valuation that Nest got when it received $80 million in a financing round announced last January 2013. Google Ventures was lead investor in that round of fund-raising for Nest. Giga OM estimated in early 2013 that the start-up was shipping 40,000 to 50,000 of smart thermostats each month. A Nest learning thermostat retails for $250. Since manufacturers do not receive the full retail price, it is safe to estimate that Nest gets around $150 wholesale price from each unit sold. Even if Nest managed to increase its average monthly shipment to 80,000 units, the company's estimated FY 2013 thermostat sales is only around $144 million.
Nest only started selling its $129 Protect smoke/carbon monoxide detector last November. A conservative sales estimate of 50,000 units for Q4 of 2013 for Nest Protect is reasonable. Adjusting the wholesale price to $80, Nest may have grossed another $4 million from Protect. The total estimated gross revenue of Nest for 2013 is around $148 million. Google's $3.2 billion payment is more than 21.62 times Nest's 2013 annual revenue. This high Price/Sales ratio technically confirms that Nest got bought with an overvaluation from Google. On the other hand, the search giant is known for making premium purchases of companies it deems future winners.
The purchase price may have also been influenced by Morgan Stanley's projected $300 million projected Nest revenue for this year. Morgan Stanley analyst Scott Devitt approximates that the company currently sells around 100,000 thermostats every month. Add to this a conservative 10,000 monthly sales of its smoke detectors and Morgan Stanley's $300 million ballpark estimate is achievable.
Nest also got a $2 billion recent valuation last January 2 when it tried to raise another $150 million from venture funding. The high price that Google paid for Nest could also have been a blocking bet against its bitter rival Apple (NASDAQ:AAPL). The iPhone maker is rumored to be extending its reach toward smart devices. Google's pre-emptive buyout ensured Apple doesn't get Nest's cutting-edge home automation IP.
Additional Items Acquired from Nest
The $3.2 billion fee for Nest includes all the creative manpower of the company. Nest represents an Apple-like, cult- building, high-brow design quality that Google craves. The key people of Nest are all Apple alumni. Nest co-founder Fadell is widely considered as the father of the Apple iPod.
The Nest thermostat is a self-learning cleantech device that is very effective in reducing the energy consumption of homeowners. Buyers of the device reported energy savings of 5% to 60%. The technology behind this product will definitely be expanded into other household appliances by Google.
Google also acquired Nest's valuable portfolio of patents. The search giant wouldn't have paid $3.2 billion just for Nest's products and employees. Google desires the patents that were recently issued to Nest. Last December 31, 2013, Nest got awarded ownership to U.S. Patent No. 8,620,841. The title of the patent is "Dynamic distributed-sensor thermostat network for forecasting external events."
The said patent illustrates integrating social networking with home automation. I believe this patent will enable Google to further monetize its Google+ and YouTube subsidiaries. Google also acquired Nest's patent licenses from Intellectual Ventures.
Conclusion
The $300 million revenue from Nest products this year won't contribute much to Google's balance sheet. However, investors should hail this acquisition as a small entry fee at the $8.9 trillion carnival of Internet of Things. Intelligent and web-connected appliances will be data-gathering tools for Google's core advertising business too.
Google is a strong buy. It has a lower P/E, and still makes more advertising money, than Facebook (NASDAQ:FB).
Disclosure: I am long GOOG, INTC, FB. I wrote this article myself, and it expresses my own opinions. I am not receiving compensation for it (other than from Seeking Alpha). I have no business relationship with any company whose stock is mentioned in this article.