As most of you are aware of economic cycles, certain sectors are attractive in different phases of the cycle. I'd like to write about where we are in the current energy cycle.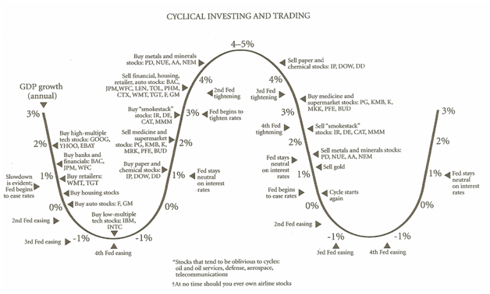 Looking at Jim Cramer's cycle, one can look at the phase of the cycle with respect to interest rates. As the Fed becomes more neutral on interest rates we should see paper and chemicals as good opportunities. Missed opportunities include:
high-multiple tech stocks
banks/financials
retailers
households
autos
low multiple tech stock
Paper/chemicals/"smokestack" stocks should become attractive and oil is oblivious to cycles according to Cramer. I tend to disagree that oil/energy stocks are oblivious to cycles based on historical data.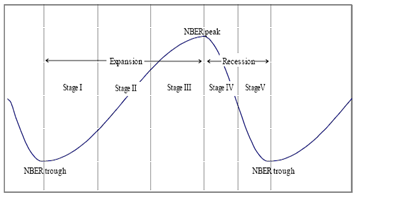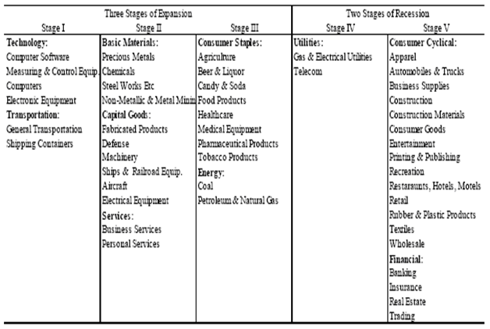 According to NBER historical data, Stage III is when energy expansion takes place, which would coincide with Cramer's Fed tightening (first peak of the curve), which has yet to come. To see if this is really the case, I took cross sectional data of all energy stocks from 1987 till 2010 and plotted it to see if the data was in Cramer's corner or NBER's.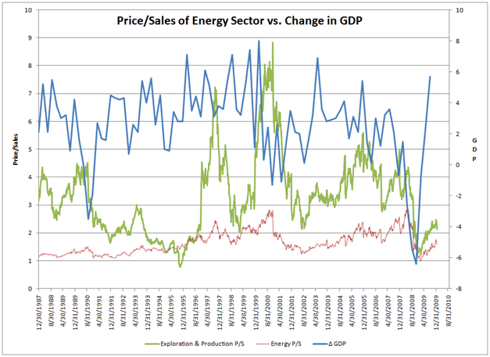 It seems that there are clear cycles in the Energy sector as can be seen in the graph above. I don't want to post all the stocks I used to make this chart, but there were 88 securities.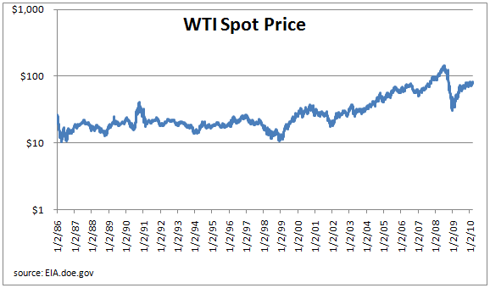 In the late 90s crude oil dropped to around $13/barrel and P/S for E&P hit 2. We are currently hovering around 2 and the median is about 5.

Of the E&P stocks I included, I like RDC with a PE of 8 and a $3.24 EPS near the trough of the cycle.

Looking at PE near the bottom may not be as important, but based on other metrics listed below (and many more not listed that are part of a quant screen), I like RDC as well as ATW, HP, and CAM.

Further analysis will be required to set a price target and check the competitive landscape for each of these investments.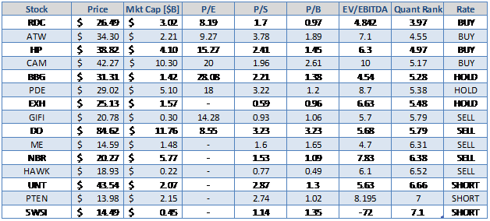 The Independents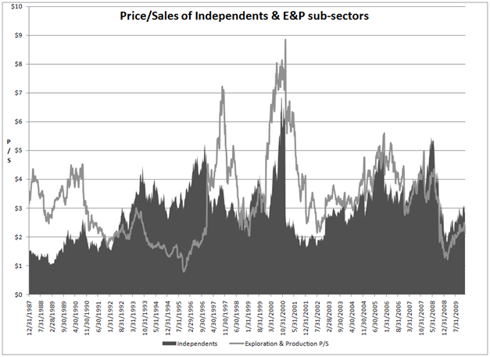 With respect to Independents, they have also rebounded off their historical lows and are basically at a similar point to the late 90s trough in crude oil.

Although the 'once in a lifetime' buying opportunity of 2009 is long gone, we are still relatively early in the rebound.

Negative Nancys may say that oil demand in the U.S. is down 20%, but my take is that demand has yet to pick up and the Independents are still fairly undervalued compared to historic norms.




I looked at the Independents (based on FactSet segmentation) and have listed them in the table below. Of the Independents, SGY, APA, and SFY need further analysis to come up with a price target, but look attractive as well as possibly PETD.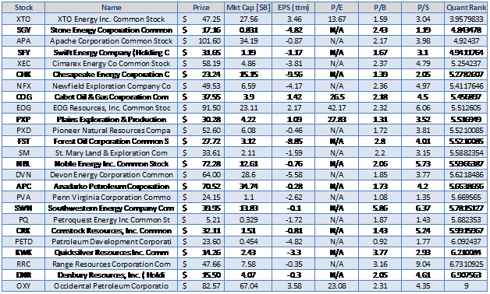 On a side note, XTO could be interesting given the EPA's announcement last week that they will look into the process of hydraulic fracturing. XOM has a clause to get out of the merger if hydraulic fracturing laws are passed. This could make XTO a volatile stock in the near term…more on that another day.

I suppose this was an exercise to see if the Cramer cycle or the NBER cycle were more in tune with what the P/S data showed. I have a feeling that I should do a similar run for other metrics such as P/B, P/E, but I have a feeling it will be a similar story. At the end of the day, I feel this is the first step to see where we are in the cycle, and which (sub) sector will need a deep dive to find undervalued stocks.
Disclosure: I do not own any of these stocks yet