With the ten year note quickly retracing some of its recent spike up in yield to end 2013, it strikes me as the opportune time to add positions benefiting from the next upward movement in rates. While the employment report was soft the economy is undeniably on the mend. At some point the artificial fed bid has to end driving rates up -- in the meantime there is little likelihood we make a substantial mark down.
One type of Mortgage REIT (MREIT) is especially levered to an upward move in rates -- those specializing in Mortgage Servicing Rights or MSRs. Servicing rights are essentially an annuity stream for the life of the mortgage. They decline in value as rates drop since the mortgage they are tied to is more likely to prepay and the annuity stream will end shortly. As rates rise the opposite holds true and the projected annuity stream grows longer -- increasing the value of the MSRs. Two MREITs that specialize in MSRs are Cherry Hill Mortgage (NYSE:CHMI) and New Residential (NYSE:NRZ) We recommend NRZ over CHMI as the latter often purchases MSRs from an affiliated company posing potential conflict of interest.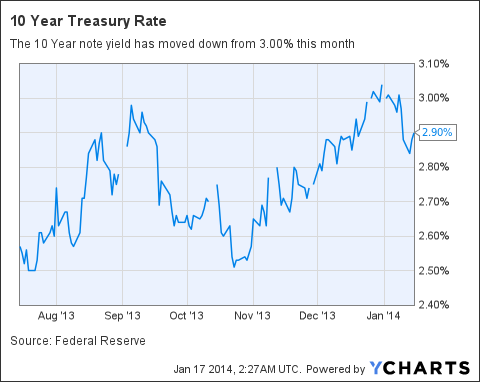 10 Year Treasury Rate data by YCharts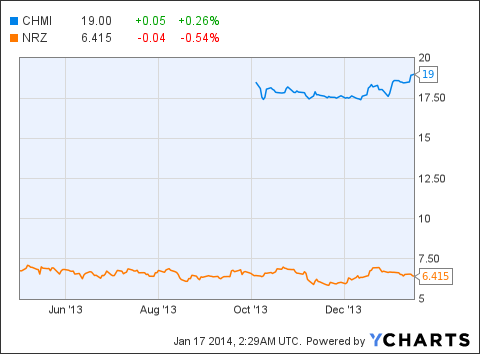 Disclosure: I am long NRZ, . I wrote this article myself, and it expresses my own opinions. I am not receiving compensation for it (other than from Seeking Alpha). I have no business relationship with any company whose stock is mentioned in this article.