Jobless claims for the latest week rose slightly from 325K last week to 326K this week, but that was a small enough increase to still come in below expectations (330K). The trend from that one week spike in mid-December continues to be lower.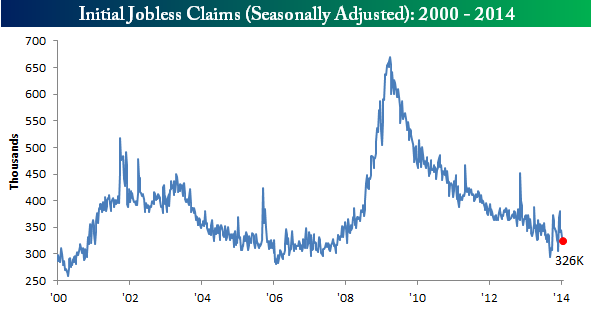 With this week's decline, the four-week moving average also declined again this week, falling from 335.3K down to 331.5K. This is the third straight week where this indicator has declined, but it still remains 26.5K above the post-recession low of 305K that was seen 17 weeks ago in September.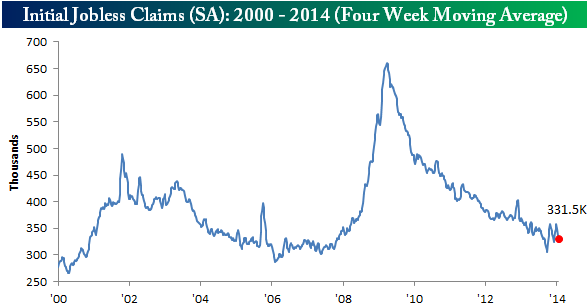 On a non-seasonally adjusted basis (NYSE:NSA), jobless claims saw a large drop of 121K. That seems like a big one week decline, but at this time of year it is typical to see large declines on an NSA basis. Going back to 2000, there hasn't been a single year where NSA claims dropped by less than 100K during the current week. At a current level of 411.7K, though, jobless claims on an NSA basis remain below their historical average of 486K for the current week of the year dating back to 2000.