After the New Year, Bed Bath & Beyond (NASDAQ:BBBY) opened its book with quarterly earnings missing average analyst estimates by about 3%. More prominently, the comparable same store sales only increased by 1.3% in the quarter, and it also missed the average estimate of 2.7% on the Street for that metric. The news and cautious outlook from the company sent shares lower. As of January 22, the price dropped 20% from its 52-week high set on January 3.
Technically, it was a catastrophic blow to bulls. A huge gap was created across 200 SMA on gigantic volume with no immediate gap-filling price actions in view. It definitely spelled the short-term trend change.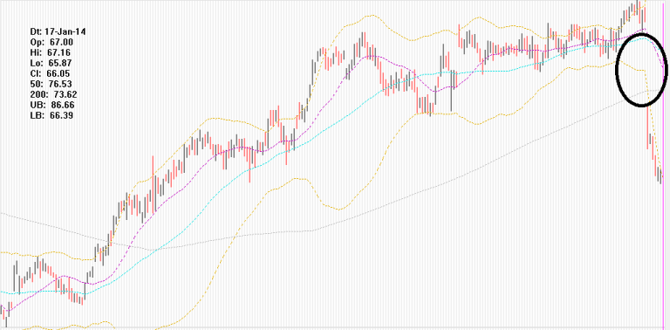 The drop, however, presented both long-term investors and short-term traders some fantastic opportunities and entry levels. First of all recent earnings report has not dramatically changed the company's financial strength and our long-term outlook on BBBY. The company has zero long-term debt and about $4 of levered free cash flow per share, which enables it to withstand any negative impact of rising interest rates that may depress the rest of the market in the short run. The net income growth rate may drop marginally in 2014, but its revenue growth is projected to accelerate by 14% due to newly opened store space and M&A activities.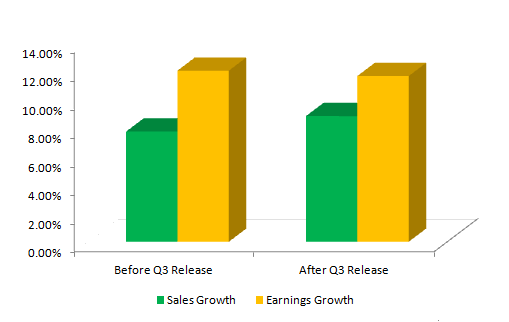 Second, the company has successfully executed its share repurchase strategy to return values to its shareholders since it became a public company in 1992. As of November 30, 2013, BBBY had $1.7 billion remaining of authorized share repurchases. In the current quarter, the company will fulfill its share buyback by about $100-$300 million. Recent price weakness offers the company a great opportunity to realize savings and further strengthen its long-term financial standing. Investors who can follow the pulse will be rewarded the most.
Finally, a comparison between Bed Bath & Beyond and its competitors is also in favor of accumulation of the issue around these levels. Most competitors such as Macy's (NYSE:M), Target (NYSE:TGT) and Kohl's (NYSE:KSS) that are engaged in linen and other household products are trailing BBBY in both sales and earnings growth. Macy's may be the only one in the group so far to enjoy some promising growth in 2014, but its long-term debt level is so high for the retailer that it will eventually bog down the net income as the interest rate continues to march north in the quarters to come. Similarly, Kohl's Department Store is estimated to have low single-digit growth in both sales and earnings. They look pale in the shadow of its relatively high long-term debt level. Target was slapped by its earnings' disappointment and negative headline news and will need another quarter or two to regroup. Our projection of its earnings' growth is negative. That said, all three issues are facing bigger headwinds this year and prices may go far. BBBY is deemed the best single choice in the group.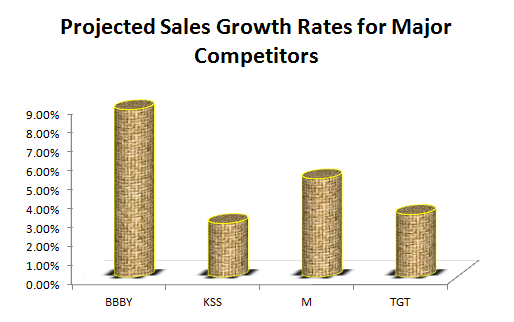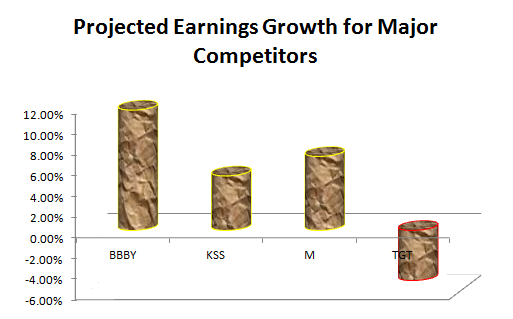 In a trader's eyes, BBBY has also shown a bounce play opportunity in the short term. Current weakness in price has brought the long-term upward trend line into play. The price is still falling, even compared to the retail index, but the momentum is waning, setting up for a rebound in the near term. Some basing actions may be seen before the issue can return to its gap boundary around $72.22. There is plenty of room to capitalize on the price action between mid 60s and low 70s.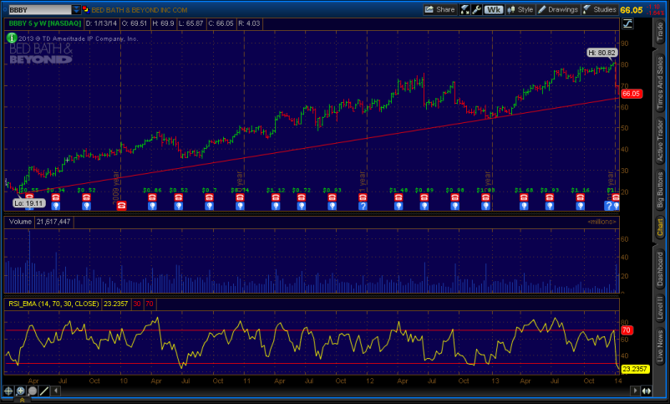 In conclusion, the recent decline for Bed Bath & Beyond has presented a great opportunity to both investors and short-term traders. Our long-term outlook on BBBY remains intact until macro environment changes negate the opportunity, which seems remote in the very near future.
Disclosure: I have no positions in any stocks mentioned, and no plans to initiate any positions within the next 72 hours. I wrote this article myself, and it expresses my own opinions. I am not receiving compensation for it. I have no business relationship with any company whose stock is mentioned in this article.