To say that Intel (NASDAQ:INTC) and Israel have a good working relationship is an understatement. The company and the country have had a mutually beneficial relationship for a good majority of Intel's history.
Intel is celebrating 40 years in Israel - the company has contributed over 10,000 workers and $30+ billions in exports to the country. Intel is widely regarded as one of the main growth catalysts for technology as a whole in the country.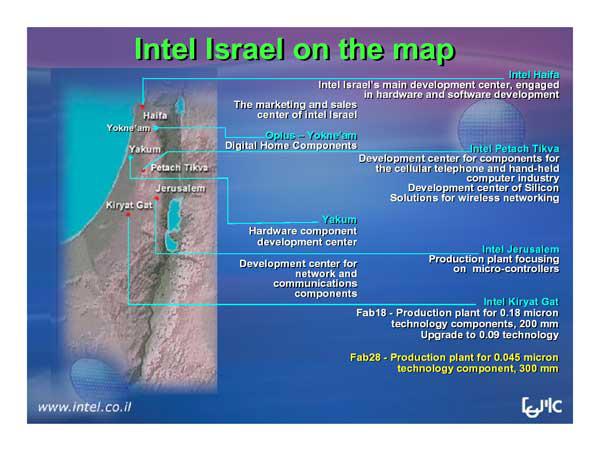 Intel continues to put off officially deciding where its new semiconductor plant is going to wind up. The plant will cost billions and use new 10 nanometer technology.
QTR thinks the likely decision is that the new plant will wind up in Israel, as the country has a history with Intel of providing it with grants and incentives to continue production in its country. Occam's razor points to Israel being the best decision for the company, the country, and Intel shareholders.

Intel claims to have contributed more than $4.1 billion to the development of Israel's economy over the past five years. Intel, in its 40 years in Israel, has received $1.5 billion in grants.
Plus, The Times of Israel reports, the company and Israel have a great track record of innovation:
As much as Intel has done for Israel, the company's Israeli teams have done not only for the company, but for computing in general. Eden cited a long list of Israeli-developed chips and technologies that have become the mainstay of the way computers are designed. Going back to 1979, when Intel Haifa developed the 8088 processor - used in the IBM PC, the first popular Microsoft-based computer for home use - Israeli teams went on to develop the more advanced 386dx processor in 1987, the Pentium MMX processor in 1997, the first multicore i5/i7 processors in 2006, and the Clovertrail platform for tablets, to name just a few, said Eden.
As the company continues to try and make the shift to tablets and mobile, cost is going to remain at the forefront of the microscope for those looking to potentially invest or cover the stock.
With Intel's recent earnings failing to impress the street, there is going to be renewed focus on the company's opex and spending throughout the coming years. That puts decisions like these under scrutiny more than they've been in the past few years. Intel will make the obvious choice here and continue to expand in Israel.
Disclosure: I am long INTC. I wrote this article myself, and it expresses my own opinions. I am not receiving compensation for it (other than from Seeking Alpha). I have no business relationship with any company whose stock is mentioned in this article.