Swiss healthcare technology company Lifewatch AG (OTCPK:LFWWF) just announced a 5 year $400mm agreement with China Telecom (NYSE:CHA) for distribution of medical smartphones and related support services. As manufacturer of the phones, China Techfaith Wireless (NASDAQ:CNTF) will benefit from of the China Telecom agreement and potential future agreements with other carriers worldwide. Lifewatch shares jumped over 20% since the announcement, but it appears that few investors have recognized the favorable implications for Techfaith.
The China Telecom agreement is a "binding Memorandum of Understanding". A final agreement is expected in March, regulatory approval in April, and initial sales later in 2Q. Many details relevant to Techfaith have not been disclosed such as the expected unit volume and the proportion of the expected $400mm revenue applicable to hardware vs service. Terms of Techfaith's supply agreement with Lifewatch are unlikely to be made public, but margins will probably be within the range earned by the company on other specialized products.
THE PHONE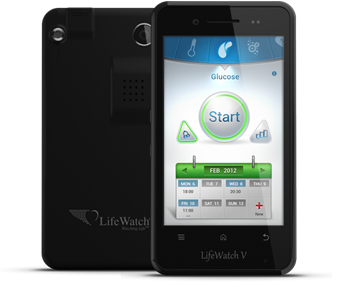 The medical smartphone and its functions are described in detail at a dedicated website (lifewatchv.com in English and lifecaring.cn in Chinese) and also on Techfaith's Chinese website. Key features are: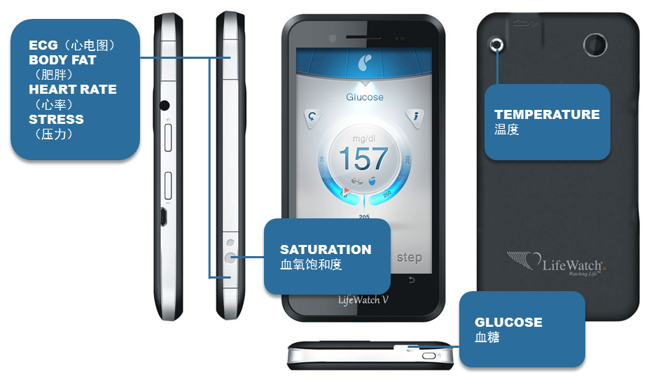 Accuracy and utility of the tests is documented through approval by medical regulatory authorities (e.g. US - FDA).

Wireless technology enables storage, reporting, and analysis of results by authorized parties: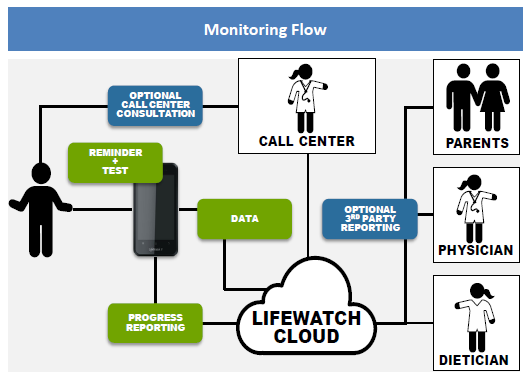 Each of these features (sensors, medical regulatory approval, and network communication) distinguishes the Lifewatch phone from commonly available devices. Lifewatch also incorporates diet and exercise apps to provide users with an integrated solution.
The device will deliver value at every step. Patients will have improved control over their own health. Healthcare providers get information to improve care in a highly cost-effective manner. Wireless providers such as China Telecom have an opportunity to provide a valuable service that will generate recurring revenues and improved customer retention.
THE BUSINESS
Financial implications for all parties are hard to forecast solely on the basis of the China Telecom Memorandum of Understanding, but the agreement provides independent validation of the appeal of the device, the service, and the business model. US and EU regulatory approval of the LifewatchV device is expected in 1Q14 and marketing agreements are currently being negotiated with carriers worldwide. Successful rollout will establish a major new product line for Techfaith while also drawing attention to the company's ability to develop and manufacture high quality wireless solutions.
OTHER INVESTOR INFORMATION ABOUT CHINA TECHFAITH WIRELESS
Techfaith shares appear extremely inexpensive with the current share price equivalent to just 30% of tangible net asset value (mostly comprised of cash and real estate). Several years ago Techfaith recognized intensifying competition in its core mobile phone business and made a strategic decision to retreat into market niches where it saw an opportunity for specialized devices to earn reasonable margins. That was probably a wise choice because a few leading phone companies have prospered since then while many have suffered, even including major companies like Blackberry and Nokia. But strategic retreat has not generated much enthusiasm among Techfaith investors. A breakthrough success in manufacturing medical smartphones could be a catalyst for investors to take a fresh look at the company, its technologies, partnerships, and the value of its assets. The financial benefit to Techfaith of the LifewatchV phone is hard to quantify at this time, but the current share price does not seem to imply any good news ever. Interested investors should read the company's Annual Report and request a copy of a recent Investor Presentation from Techfaith Investor Relations.
Disclosure: I am long CNTF. I wrote this article myself, and it expresses my own opinions. I am not receiving compensation for it (other than from Seeking Alpha). I have no business relationship with any company whose stock is mentioned in this article.