Editors' Note: This article covers a stock trading at less than $1 per share and/or with less than a $100 million market cap. Please be aware of the risks associated with these stocks.
Most banks are now offering less than 1% on savings accounts and CDs. What approach can someone take in order to increase the earnings or return on $10,000? This article proposes one approach to the problem. This approach is to purchase $10,000.00 of low priced stocks that produce good dividends.
An important key to this approach is to invest in a diversified portfolio to reduce the risk of just having 1 or 2 stocks. In a 1 or 2 stock portfolio, if something goes awry with 1 company, one could quickly lose half of one's savings or capital. Since there is only $10,000 available, one must search for stocks with low selling prices while simultaneously offering reasonable dividends. Hopefully these investments come from different segments of the economy since some industries might prosper while others do not.
Below there is a list of stocks that comes close to accomplishing these goals. (The prices of the stocks are as of 1/22/14 and the PE is a trailing PE as of the same date.)
| | | | | | |
| --- | --- | --- | --- | --- | --- |
| No. of Shares | Symbol | Company | Dividend | Stock Price | P/E |
| 200 | | Atlantic Power Corp | $0.37 | $3.25 | Loss |
| 100 | | Investors Real Estate Trust | $0.52 | $8.60 | 54 |
| 100 | | CYS Investments | $1.36 | $7.75 | Loss |
| 100 | BOMK | Bank of McKenney | $0.27 | $8.75 | 9 |
| 100 | | VOC Energy Trust | $2.28 | $15.85 | 10 |
| 100 | | Ampco-Pittsburgh Corp | $0.72 | $18.15 | 11 |
| 100 | CTY | Qwest Corp 6.125% Notes | $1.53 | $20.55 | |
| 100 | | Prospect Capital Corp | $1.33 | $11.35 | 10 |
The total needed to purchase the above list of stocks is $9750. The balance of the $250 would be used in price differences as well as broker fees. With a discount broker, the fees would be less than $100. The trailing annual dividends from these stocks at their present price and dividend offers an 8.75% return. This is a much better return than the bank offers but at a much higher risk of one's savings.
Let's take a look at each stock and see how risky this portfolio is:
Atlantic Power Corp.
AT owns and has interests in 29 operational power generation projects across 11 states in the U.S. and 2 provinces in Canada. It sells electricity to utilities and other large commercial customers largely under long-term power purchase agreements. While the company lost money last year, things are turning around this year. The 3rd quarter this year has shown a profit of $57 million as opposed to a $24 million loss in 2012. Management recorded that the payout ratio for the 9 month period was 43% this year while last year it was 98%. The company maintains that the dividend may be adjusted again in 2014. However, the company has already declared the same dividend for January. While there is some danger of a dividend reduction, it appears less likely as the company is heading upward in revenue and profits. It seems reasonable to believe that the company will maintain the same dividend for the rest of the year.

Investors Real Estate Trust
IRET is a 40 year old real estate investment trust that owns and operates residential, office, industrial, healthcare and retail properties in 12 states. The properties are largely located in the upper Midwest states. While the PE of IRET seems very high, most investors look at the FFO or Funds From Operations to determine the value of a REIT. The FFO of IRET is $0.70 which means that it has the ability to continue paying the dividend.
IRET has 95% occupancy with its residential and medical properties. On the other hand, the commercial office and industrial properties are running slightly below 80% occupancy. There is plenty of room for the REIT to improve occupancy in this area. The occupancy rate of retail is at 88%. These low occupancy rates are not a big problem since over 60% of the properties are residential and healthcare properties. The REIT's distributions appear to be safe for the next several years. Distributions could increase if occupancy rates were to improve in its industrial and office segments.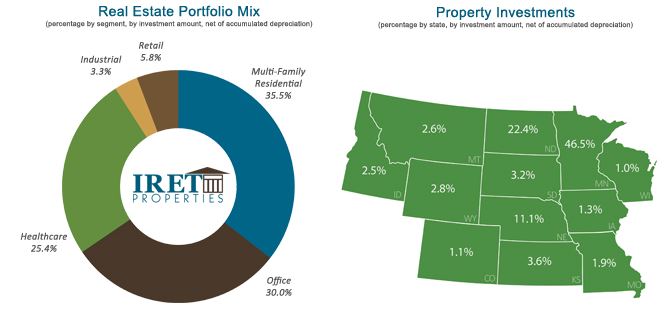 CYS Investments
CYS is a specialty finance company that has elected to be taxed as a REIT. It invests in Agency RMBS collateralized by single family residential mortgage loans. It generates income by borrowing money short term at a lower interest rate than the longer term interest income it derives from the mortgages. Hence the REIT's profits are influenced by interest rates, especially short term rates. Since the Fed has begun to taper the stimulus program, the stock is selling below its book value of over $10.00 per share because investors are worried about the possibility of rising interest rates.
CYS appears to be able to continue its high dividend into the foreseeable future since the company has just repurchased around 6 million shares at an average of $7.77 per share. This is a definite sign that management is confident that it can continue to grow revenue and profits.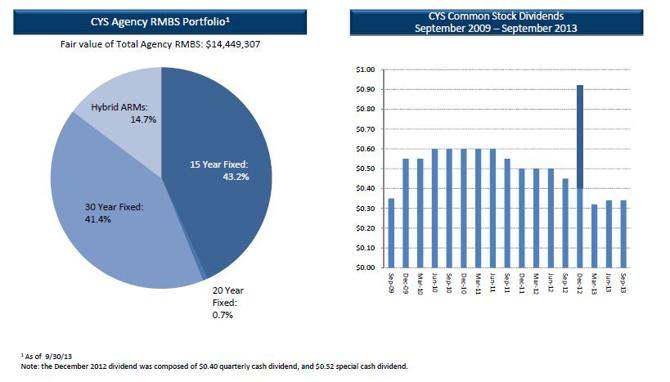 Bank of McKenney
BOMK provides banking services within the counties of Dinwiddie, Chesterfield and Prince George and encompasses the cities of Colonial Heights, Hopewell and Petersburg in Virginia. The bank operates 7 branches and has been in business for over 100 years. The bank has a book value of $11.73 per share and its payout ratio for dividends is only 44%. The company announced record earnings of $0.68 per share for the 9 month period ending on 9/30/2013. This was nearly double the earnings for the same period in 2012. One caution, the stock of this company is very lightly traded so one must be patient and use limit orders when purchasing this stock.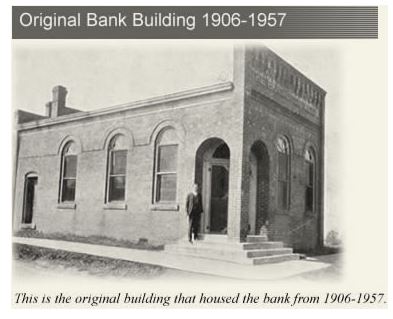 VOC Energy Trust
VOC acquires and holds a term net profits interest in the net proceeds from oil and natural gas production in Kansas and Texas. It owns 80% term net profits in 548 producing wells and 61,832 acres. The trust represents a declining asset since profits from the wells have a set term of either December 31, 2030 or when the trust receives 8.5 MMBoe in net profits interest. The threat of decline is a long ways off into the future. Currently the only threats to the distribution are the prices of oil and gas as well as the prudent management of production. Recently the distributions from the company have been increasing:
Only one thing is certain here, the distributions will go up and down regularly.

Ampco-Pittsburgh Corp
AP is engaged in manufacturing and selling custom designed engineering products in the U.S. and internationally. Operating in 2 segments, one which manufactures forged hardened steel rolls used in metal manufacturing and another which produces finned tube heat exchange transfer coils and pumps used in various industries. This is one of the few industrial companies that can be purchased below book value. Latest book value was listed at $19.88. This is a conservatively run business with a strong balance sheet that can continue to pay its 4% dividend until a turnaround comes in the business.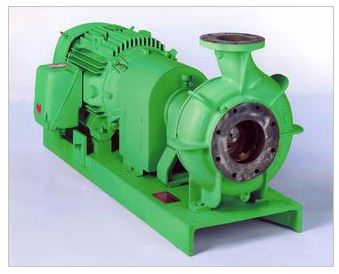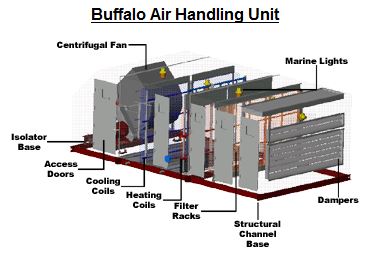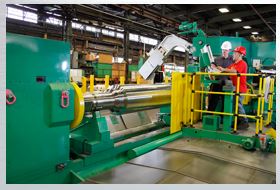 Qwest Corp 6.125% Notes

CTY is a note that sells like a stock. These notes were issued in $25.00 denominations with 6.125% interest rate which mature 6/1/2053. (Taken from QuantumOnline.com) The CUSIP is 74913G600 and may be redeemed by the company any time after 6/1/2018 at $25.00 per note plus accrued and unpaid interest. Interest distributions occur on 3/1, 6/1, 9/1, and 12/1. These notes are currently rated Baa3 by Moody's and BBB- by S&P. The current parent company is CenturyLink, Inc. (NYSE:CTL) which bought out Qwest Corp, the 3rd largest telecommunications company in the U.S.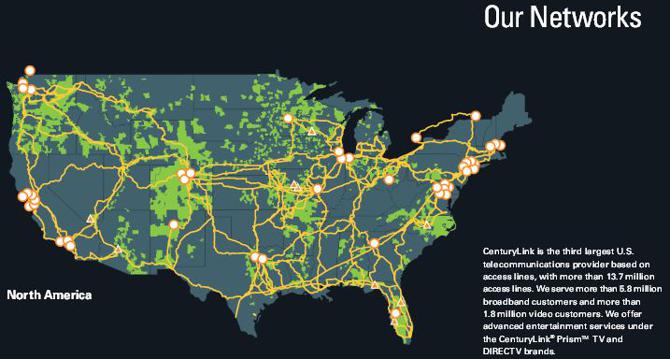 Prospect Capital Corp
PSEC is business development company specializing in providing debt and capital to middle market companies in the U.S. and Canada. It currently has investments and loans to 129 different companies and over 75% of these investments are either 1st or 2nd lien loans. Net investment income has grown each year over the past 7 years. It has also paid 71 consecutive cash distributions.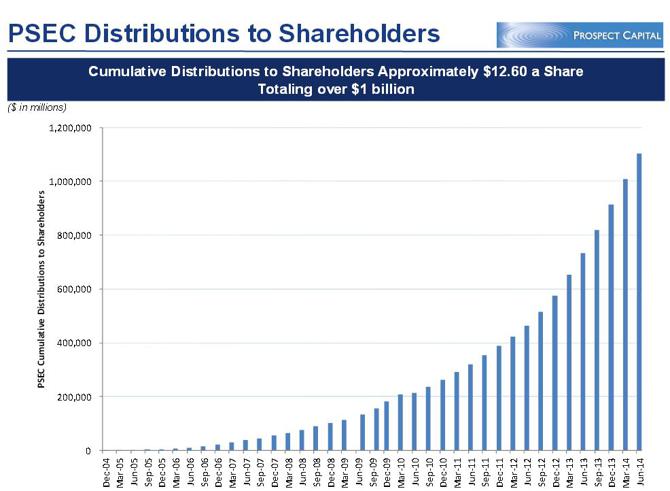 Conclusion:
It is possible to create a $10,000 dividend portfolio with a return of over 8%. This return comes with a lot more risk than putting the money in savings or a bank CD. While one has the possibility of losing capital or some of one's savings with this portfolio, one also has the possibility of growing one's capital or investment as well. While the above portfolio is diversified, it is lopsided because it has 3 financial firms. Each financial firm is in a different segment of the business, but all are vulnerable to interest rate change. Most businesses are subject to business and profit loss when interest rates change except some drug and home products companies. The high prices of these drug and home product companies would limit one's diversification and most offer much lower returns.
A word of caution: most of the companies listed above have high dividend returns because investors are either concerned about the direction of interest rates, the returns of the company or both. In my opinion, the concerns are overblown for these issues and represent an opportunity to profit. Be sure to do your own research on these issues if you decide to purchase them.
Author's Plan:
I plan to follow up on this portfolio in 6 months and then again in 12 months to see how it has performed. I may make some adjustments midyear if it appears advisable. The goal is to see if this portfolio will truly outperform a 1% bank CD over a 1 year period of time.
Disclosure: I am long CYS, AT, AP, VOC, BOMK, IRET, . I wrote this article myself, and it expresses my own opinions. I am not receiving compensation for it (other than from Seeking Alpha). I have no business relationship with any company whose stock is mentioned in this article.