All the four major indexes, Dow (NYSEARCA:DIA), S&P 500 (NYSEARCA:SPY), Nasdaq (QQQQ), and NYSE composite (NYSEARCA:NYC), have scored another distribution day. Note that so far, there are four distribution days for Dow, S&P 500 and NYSE composite and three for Nasdaq since February 8th when the current rally started. See the following stock charts for details (chart courtesy of StockCharts.com).
Dow (April 8th):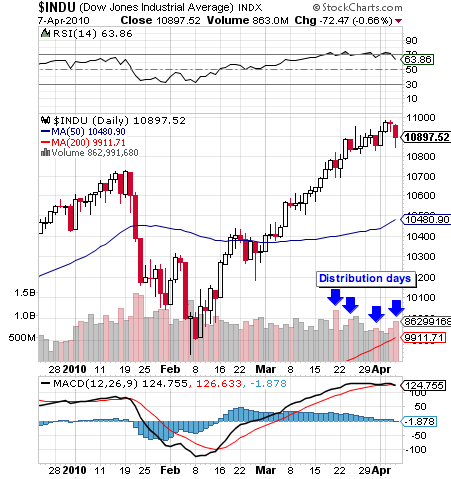 S&P 500 (April 8th):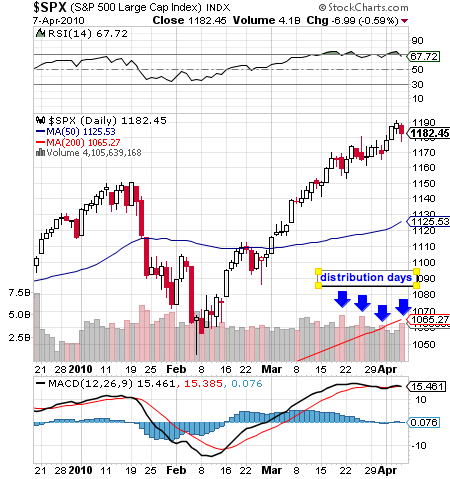 Nasdaq (April 8th):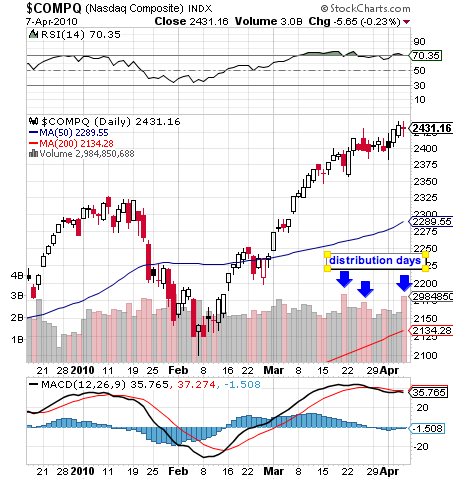 NYSE Composite (April 8th):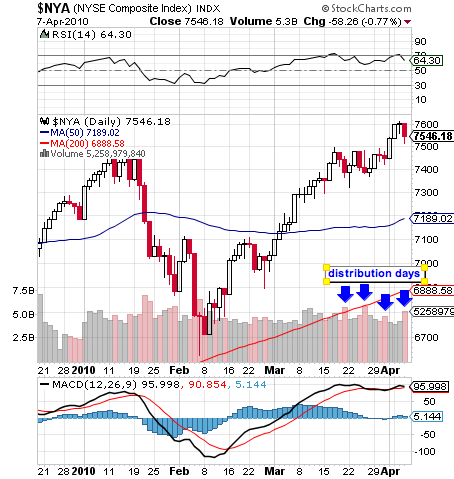 It does not mean that the stock market would tank. It is simply something to watch. There is one more incoming event worth watching. That's the 30-year Treasury auction happening 1PM tomorrow. Higher long-term interest rate hurts the real estate market as an extra 1% hike on mortgage rate lowers loan affordability by 10%. New home construction has been the source of job creation behind every economic recovery as one newly constructed home generates 1.7 jobs.