Vanguard Natural Resources (NYSE:VNR) is an oil and natural gas business that specializes in acquisition and development of mature properties in the USA. With a dividend yield of 8.22%, VNR merits a close inspection of technical levels. Recently shares have declined in value from a high of $30.43 to today's $29.76. The Dividend Ex date is January 30th with payments made on a monthly basis. Analyzed Dividends are $2.49. Due to the recent price decline and yield, we have VNR on our close watch list through earnings and plan to scale into a position if pricing drops below key retracement levels beginning with $28.55. This tactic is coordinated with the general market decline rather than a company-specific decline.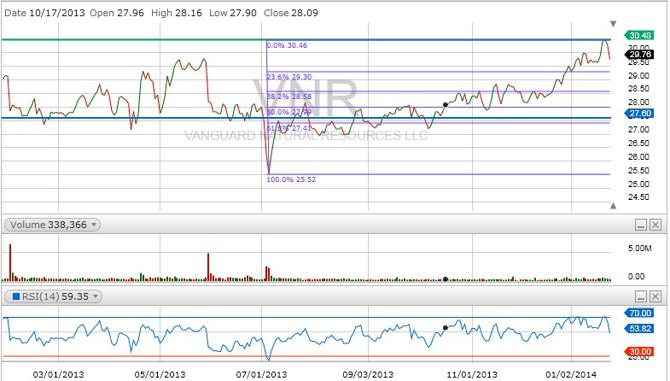 Price declines are difficult to manage as the general market declines, so it's important to have a solid understanding of key levels from a technical perspective. This does not mean that pricing can't overshoot key levels, or something might happen at the macro level causing a decline, but with an 8.22% yield and a monthly payout, it presents a manageable risk. The key factor we will key on is the dividend level looking forward. Since this is a dividend and yield position, we will sell at the first sign of a dividend cut.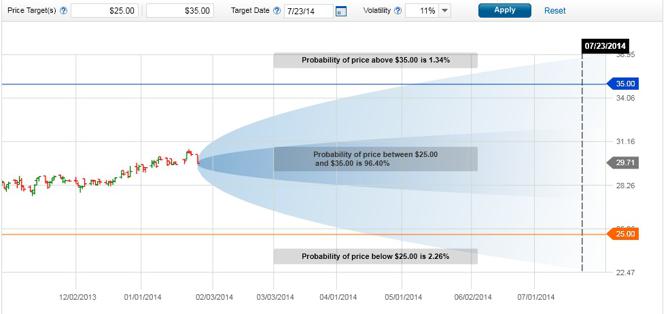 Buy targets set according to retracement levels and resistance, which is at $27.60. Calculating future pricing is always risky, but the chart above demonstrates the probability for a six-month interval. In this model, there is a 2.26% chance of prices declining under the $25 level and a 96.4% chance it will trade between our high and low levels. We expect an increase in volatility and will use volatility to scale into a position targeting ¼ of total desired share position with each purchase. The risk with this strategy is twofold. If prices increase, we miss the opportunity to own shares, and if prices crater, we take a loss on total value.
The hedge against both volatility and price's crashing is the dividend.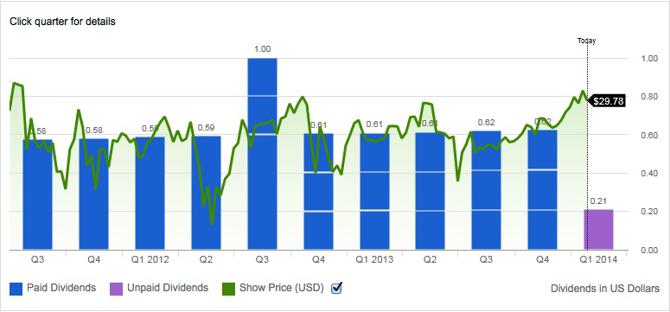 The chart above compares share prices to dividend. Since VNR distributes its dividend on a monthly basis and the chart calculates on a quarterly basis, it is required to do some simple math. The dividend of $2.49 divided by 12 is $.2075, which when multiplied by three is $.62. Targets appear to be in line with past results. As the price pulls back, the value of the dividend will increase in relative terms. The last piece of the puzzle is earnings. Earnings have declined, but in a slow unwind rather than a crises crash. To maintain the dividend, earnings need to get back on track, which we will be monitoring closely. Insiders have been acquiring shares. We view VNR as a high yield position targeted to take advantage of the market downturn in a sector we believe will meet or beat expectations.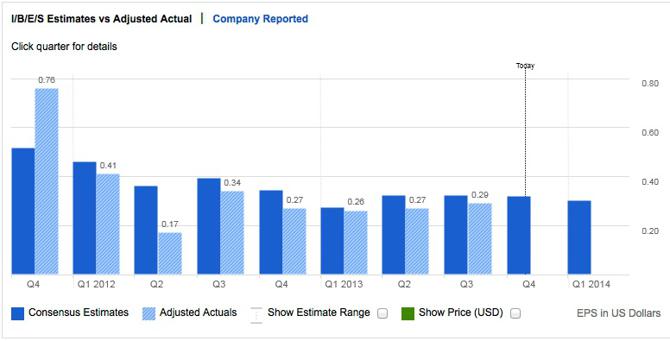 Disclosure: I have no positions in any stocks mentioned, but may initiate a long position in VNR over the next 72 hours. I wrote this article myself, and it expresses my own opinions. I am not receiving compensation for it (other than from Seeking Alpha). I have no business relationship with any company whose stock is mentioned in this article.