It was a case of "more of the same" in Europe Thursday with continued concerns about fiscal developments in Greece – concerns that saw Greek 2-year bond yields rise a further 68bps – weighing heavily on European equity investors (although interestingly, the euro has pared losses to now be trading about where it was this time yesterday). This comes despite ECB President Trichet stating at today's ECB press conference that "default is not an issue" for Greece. He also said he "approved" of the EU Heads of State and Government statement of 25 March, that is was a "workable" framework and a "very, very serious commitment" that "nobody should take lightly."
Despite the weak performance of the European markets, US equities closed stronger overnight. Investors shrugged off a 16k rise in initial jobless claims to 460k last week. US Consumer stocks liked the 9.0% yoy rise in same-store chain store sales reported by the ICSC, even though Easter base effects are certain to have made a significant contribution to that result. Target (NYSE:TGT) and Gap (NYSE:GPS) climbed more than 2% after a retail group said last month was the best March in terms of sales gains in 11 years. US Airways Group (LCC) surged 11% as the carrier was said to be in merger talks with UAL's United Airlines. Forest Laboratories (NYSE:FRX) tumbled 14% after the drugmaker failed to win backing to sell a new lung treatment.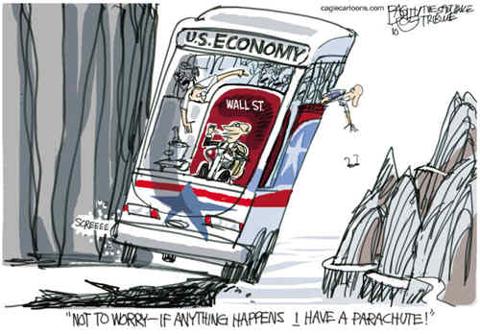 Today's Market Moving Stories
Greece is the word again (if not the time the place or the motion). The invisible hand of the market has been punching the Hellenic Republic with some force. In the absence of Euro area leadership, I believe that the case for IMF intervention may now be unavoidable, and an intervention this weekend has to be thought highly plausible, as I pointed out yesterday, with poisonous attacks on the EU's backstop agreement for Greece, and in particular against the IMF. The Bundesbank is afraid of the following scenario. Greece simply calls the IMF for help, and the IMF in turns asks its largest members for money in return for SDRs. As Europe's largest central bank, the Bundesbank would be immediately called upon to pay up. The Bundesbank believes that the IMF will offer less conditionality than the EU, and believes that Merkel's position on Greece is too soft.
The UK economy kept up momentum in the first quarter with the same growth pace as the final three months of 2009 when the recession ended, the National Institute of Economic and Social Research said. GDP increased 0.4%, matching the rate of expansion in the fourth quarter and in the three months through February. The Niesr report signals that the worst cold snap since 1979 and an increase in sales tax haven't derailed the economic recovery. With other data suggesting the economy is maintaining traction before the May 6 election, Prime Minister Gordon Brown and challenger David Cameron are battling over how long to keep up stimulus measures instead of cutting the budget deficit.
US mortgage rates jumped to the highest level in almost eight months, increasing borrowing costs for buyers and signalling a threat to the housing market's recovery as government efforts to spur demand end. Rates for 30-year fixed loans rose to 5.21% for the week ended today from 5.08%, Freddie Mac said. That's the highest rate since the week ended August 13. The average 15-year rate was 4.52%.
This week oil climbed to $87 a barrel, its highest level since October 2008 and prompted concerns that triple-digit crude was once again in the offing. And the higher prices go, the deeper the concerns that they will stifle global growth. As Jeff Rubin, a former CIBC chief economist and author of a book on oil and globalisation, told the FT: "Triple-digit oil prices are going to threaten a world recovery." And what if the ever excitable Rick Santelli (CNBC) is right and we get $150 oil this summer?
On the other side of the world, the Economist has a piece today on Japan's debt problems (Sleepwalking toward disaster). It's a popular theme. The cure seems straightforward to me – lots of QE, and a much weaker currency. The problem is that this is not imminent and however much everyone else frets, the Japanese authorities are, indeed, sleepwalking.
S&P 500 To Make Attack On 1200
Stronger economic data (US weekly retail sales results, UK industrial production, services purchasing managers' surveys everywhere), may have failed to send bond yields any higher this week, courtesy of some solid US Treasury auctions, but equity markets are flourishing and in the US, an assault on the S&P 500 1200 level could be seen as early as this afternoon. That's impressive in a week with two events many perceive to be negative for risk in the foreground: The ongoing travails of the Greek government and the growing talk of a revaluation of the Chinese Yuan. It's a reminder, to my mind, of the main drivers of the asset price inflation we have been seeing for a year now. Firstly, low rates. Ben Bernanke was at pains to make sure we understood that US rates are not going up soon, and nothing that was said by central bankers anywhere makes you think rate hikes are imminent. I stick by a view that the UK, US and Eurozone, not to mention Japan, will probably have rates at current levels at Christmas. Secondly, as the global economy stabilises, corporate profits are improving. The first quarter earnings season kicks off in the US next week and with the economic data looking good, while labour costs remain very subdued, the omens are positive. That matters more than a modest revaluation of the Chinese currency (RMB) or the Greek tragedy.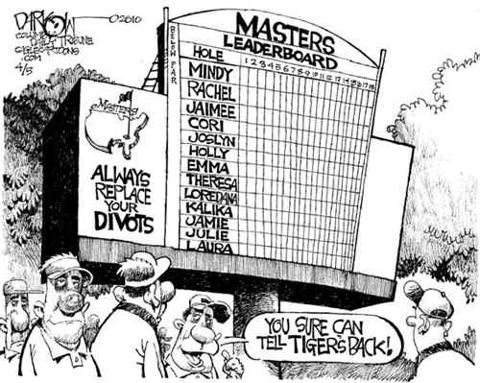 Outlook For UK Economy Looking Rosier
The news in the last twenty-four hours remains helpful. In the UK, the daily YouGov poll shows the Conservative lead back out to 9 points, while the weekly John Lewis figures are stellar, in part because of the timing of Easter and surely helped by better weather. I have been optimistic about the outlook for demand in the UK economy for the last 6 months. The surprise in the fourth quarter of last year was that despite reasonably robust real disposable income growth, the focus was so firmly on paying down debt. That appears to be changing as the gain in house prices is not reversed, and as the employment outlook gets less awful. The final piece of UK data is less friendly, with the release of March producer price data showing a sharp (0.9%) monthly increase in output prices, and a 3.6% increase in input prices. So, companies' raw materials are costing 10% more than they did a year ago, courtesy of the weak Pound and rising commodity prices. Factory gate prices, are up a more modest but uncomfortable 5%. That is heavily biased by a 24.8% increase in 'petroleum products'. This increased cost doesn't affect all of the economy and is offset by the softness of labour costs, but hauliers, taxi drivers and others who run businesses for whom this is a large cost, are having a tough time.
Company News
Shares in Ambac (ABK) jumped 57% in pre-market trading after the bond insurer said it swung to a fourth-quarter net profit of $558.1 million from a loss of $2.34 billion a year earlier.
First-quarter earnings season for US companies will start next week, with Alcoa (NYSE:AA) due to announce its numbers after the close on Monday.
Banks will also be under the spotlight Friday after The Wall Street Journal reported that 18 firms, including Citigroup (NYSE:C), Goldman Sachs (NYSE:GS) and J.P. Morgan Chase (NYSE:JPM) masked the level of risk they took over the last five quarters by lowering their debt levels just before reporting the figures publically.
Also after Thursday's close, oil giant Chevron (NYSE:CVX) said its first-quarter earnings are likely to be better than fourth-quarter results. The energy giant did not discuss specific numbers but analysts are projecting Chevron to hand in earnings of $1.66 a share.
Premier Oil (OTCPK:PMOIY), a UK explorer operating in Europe, Asia and the Middle East, advanced 3% after RBS (NYSE:RBS) raised its recommendation on the shares to "buy" from "hold."
Xstrata (OTC:XSRAF) has reportedly approached major shareholders in Macarthur Coal about a possible bid for the miner to rival the current A$3.56 billion offer from Peabody Energy (NYSE:BTU). The Australian Financial Review reported that Xstrata had approached Macarthur shareholders Posco (NYSE:PKX) and ArcelorMittal (NYSE:MT) and is offering the steelmakers access to other mines in its portfolio as part of the deal.
Air France-KLM (AKH) said passenger traffic rose 4.7% on year in March, the first monthly increase since December 2008, with unit revenue and capacity utilisation rising as it continued to slash capacity. "In March, the passenger and cargo businesses each showed a further marked recovery both in terms of traffic and unit revenues," the company said. Cargo haulage rose 2.1% on the month. However, the company's remarks suggested one measure of profitability still hasn't recovered from the aftermath of the 2008 global recession. "Even though unit revenues were significantly above last year's level, including in premium class, they remained below the levels achieved in March 2008," it added.
Wal-Mart (NYSE:WMT) is cutting prices on thousands of products in an aggressive campaign to reinforce its reputation as a discount leader, as the company seeks to reverse months of slowing US sales. The world's largest retailer was a rare beneficiary of the economic downturn, as large numbers of bargain-hungry Americans, including many middle class. But now Wal-Mart is having trouble hanging on to middle-class shoppers.
And Finally… Jim Grant On Alan Greenspan

Disclosures: None