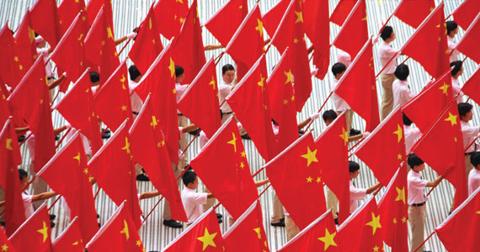 It's small wonder that China's latest surveys of business confidence are up again for the first quarter of the year. It was only a few days ago that China's National Bureau of Statistics reported that Chinese industrial profits jumped up by a whopping 119.7 percent year over year to $71.29 billion during the first two months of 2010.

Naysayers point out that this enormous percentage increase is due to the low figures that current profits are being compared to from a year ago at the depths of the global financial crisis. But obviously this is the very point. The triple-digit increase stands as a clear indication that China is in the midst of a robust recovery. Profits, according to the statistics bureau (NBS) have indeed recovered to pre-crisis levels.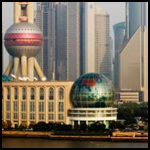 Confidence has also recovered remarkably.

The Entrepreneur Confidence Index in China gained 7.8 points from the previous quarter to 135.5 in the first three months. That is the highest level since the second quarter of 2008 according to the NBS. Just as impressive, the Business Climate Index edged up 2.3 points from a quarter earlier to 132.9 in the first quarter of the year.

Keep in mind that any index reading above 100 indicates optimism or expansion. The bottom of the index is zero and the top is two hundred. With readings now topping the 130 mark, we are seeing a powerful revival of confidence, an essential element to the Chinese investment climate.

As the National Bureau of Statistics summed it up:
Business confidence has been growing steadily thanks to China's performance in fighting against the global financial crisis.
All sectors surveyed by the NBS reported readings above 100 for the fourth straight quarter, providing more evidence of an economy-wide expansion.

The index for the industrial sector rose from 128.1 in the first quarter to 130.1. The business climate index for the real estate sector increased just 2.2 points to 147.4 in the first three months this year as the government promised to cool the property market and check skyrocketing home prices.

The sense of confidence is also affecting Chinese consumers strongly in one measurable way. Sales of cars, and other passenger vehicles rose to one and a quarter million units during March. First-quarter sales jumped 76 percent to 3.52 million units.

China continues to lead in global economic recovery and in business confidence.
Disclosure: No positions