The stock market demurely showed its dismay over Amazon (NASDAQ:AMZN) after it missed earnings and revenue estimates. AMZN took a dive after the company released its earnings report on January 30. The stock closed with a +4.90%, but the gain immediately got wiped out three hours later.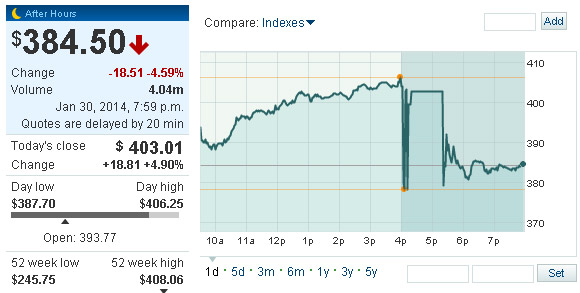 Last year's holiday bonanza did not help Amazon beat the earnings estimate for Q4 FY 2013. Its EPS of $0.51 is $0.17 lower than Wall Street projected, and the $25.59 billion revenue is also short by $440 million that was predicted.
Amazon fared better than Apple (NASDAQ:AAPL). The bears still gave the iPhone company a bad beating in spite of it beating estimates. The market is very tolerant of AMZN's failures and not appreciative enough of AAPL's accomplishments.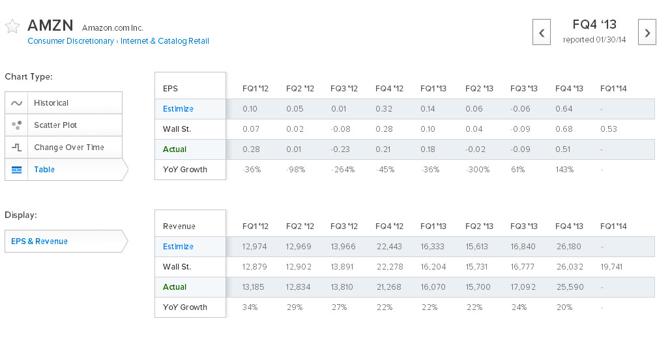 Nevertheless, AMZN did deliver a 20.3% Year-over-Year increase in sales for the last quarter of 2013. For the full fiscal year, the company's total revenue is $74.75 billion, 22% higher than 2012's $61.09 billion. Operating income also rose to $745 million, 10% more than the $676 million of 2012. Amazon had an annual net income of $274 million, a nice improvement from the $39 million net loss it suffered in the previous year.
Amazon, despite stiff competition from eBay (NASDAQ:EBAY) and other online retailers, can still deliver double digit growth. Even in the age of smartphones and tablets, Amazon is still the number one choice among online shoppers. An earnings miss will not panic AMZN shareholders.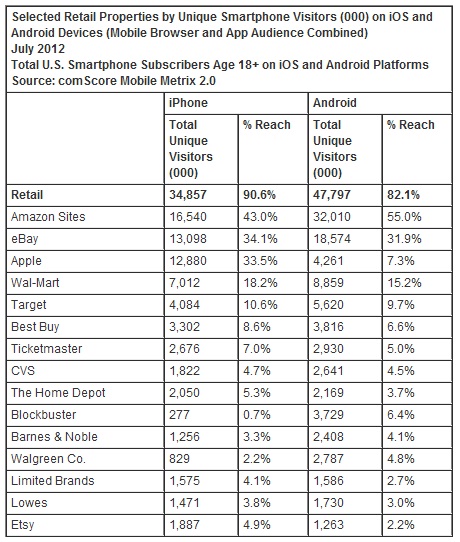 Will The Bears Come Out?
There's still a chance that bears will stomp on AMZN when the markets open today. Amazon has many admirers but there are also those who despise its preferential treatment. I wonder if Amazon's latest snafu will embolden the sell-side today. The shorts are very few, almost insignificant really. However, I dare not dismiss the pent-up rage of the shorts who are still fuming that old Amazon can get away with a P/E of 1,400.

Amazon's FY 2013 diluted EPS is $0.59 so the stock is still trading at an Icarus-high P/E. A 1,250 or higher P/E for any company other than Amazon, would have attracted a gazillion shorts. Amazon has more believers than Justin Bieber and commands more loyalty than Apple.
The pre-market data is in line with my suspicion - the bulls are keeping the bears away from Amazon. I'm not an analyst so don't take this article as a gospel.
How About the Pitiful Net Income?
Amazon, like Jeff Bezos said, is more focused on growing the business. As long as Bezos is still in charge, Amazon will stick to its low profit margin business model. Bezos treats the company like a traditional retail business. He believes that sticking to 1% - 3% operating margin will keep the company ahead of the competition. Look at the chart below, Amazon's revenue went up while the operating margin went down.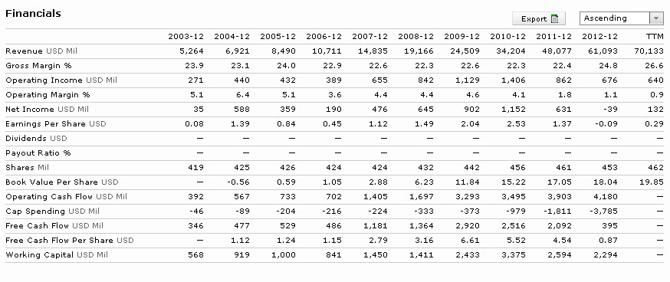 Bezos cares more about free cash flow than net income. For 2013, Amazon posted a $2.03 billion free cash flow, more than 500% higher than 2012's $395 million.
Amazon is maintaining its double digit, 30% average, revenue CAGR. It is not in danger of going bankrupt soon. Amazon Web Services keeps getting more cloud computing business. Amazon Prime Instant Video is chipping away at Netflix (NASDAQ:NFLX).
This is old knowledge for long-time AMZN owners but I'm still putting it in ink for the benefit of new prospective Amazon investors.

Amazon will remain as a low-margin retailer because abandoning the said policy will cause it to lose its momentum. Those who wish a better net income on the bottom line should be happy to learn that Amazon is planning to increase its annual Prime Service subscriber fee by as much as $40. There are now more than 20 million users of the said service.
If that doesn't satisfy you, Amazon is also working on a Peer-to-Peer payment platform to compete with PayPal. It will be cloud-based and compatible with mobile. This new payments system being developed will most likely leverage the Kindle device first and then be gradually rolled out to Android, Windows, and iOS devices.
The mobile payments commerce is a big growth industry. Amazon's e-commerce user base and expertise will help it carve out a healthy slice of the projected $278.9 billion pie that mobile payments will deliver by 2018.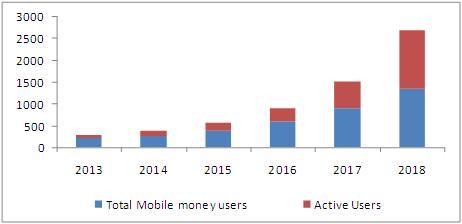 Conclusion
Amazon's ultra mega high P/E and P/B ratios are what the majority voted for. It's up to AMZN bulls to defend this valuation. The lower than expected Q1 FY 2014 guidance is another means of encouragement for bears.
However, as history shows, no matter how pitiful the company's earnings are, AMZN seems to be immune from serious punishment. A hold is therefore recommended by yours truly. As long as the company keeps delivering growth in revenue and cash flow, most investors are unlikely to abandon it. AWS is the clear leader in the cloud computing race and shows no signs of fatigue.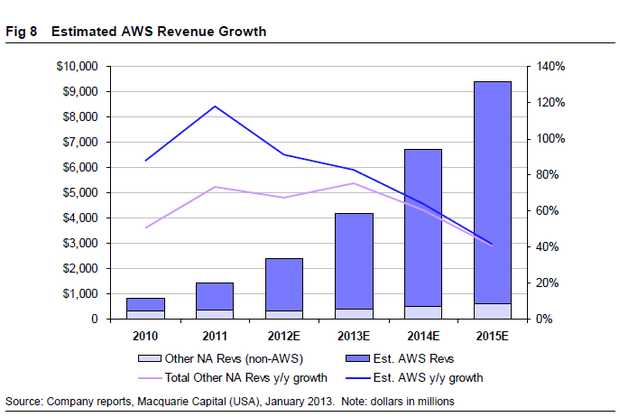 Amazon's retail revenue keeps going up so it must have satisfied all these 10 requirements. It is not in danger of losing its steam.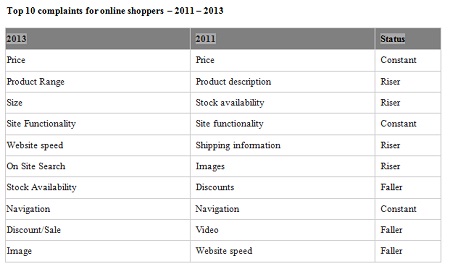 I do not have any AMZN shares and I do not intend to buy anytime soon. This stock is too tough to short, too expensive to buy for me.
Disclosure: I have no positions in any stocks mentioned, and no plans to initiate any positions within the next 72 hours. I wrote this article myself, and it expresses my own opinions. I am not receiving compensation for it (other than from Seeking Alpha). I have no business relationship with any company whose stock is mentioned in this article.