With investors looking for confirmation that improved economic indicators are translating to healthier bottom lines for domestic and global companies, another highly anticipated and critical earnings season kicked off this week. Things got off to a rocky start when aluminum giant Alcoa (NYSE:AA) posted disappointing sales and earnings figures. That shortfall increased investor anxiety as chip bellwether Intel (NASDAQ:INTC) stepped up to unveil its first quarter numbers after the close on Tuesday.
But the chip company shattered analyst expectations, reporting net income of 42 cents a share and revenue of $10.3 billion. Wall Street was expecting earnings of 38 cents a share on revenue of just $9.8 billion. More importantly, however, Intel raised its outlook for the second quarter and full year 2010. Revenue is projected at $10.2 billion while gross margins are expected to be about 64%, or 3% higher than previously expected. CEO Paul Otellini didn't leave any doubt on his optimism over the state of the chip industry, declaring it "nearly fully recovered." Otellini said Intel has its "best product line" ever and reported that demand "has been incredible."
Semiconductor ETFs Rally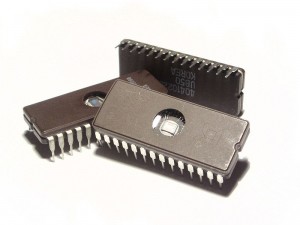 Intel shares surged on the impressive earnings figures, and the company's rosy assessment of the industry gave the entire semiconductor sector a lift in Wednesday trading. Investors looking to make a play on semiconductors have no shortage of choices in the ETF space, with a handful of funds offering exposure to this generally active sector: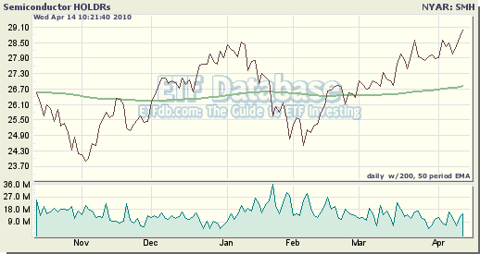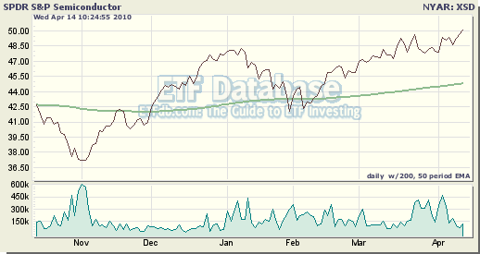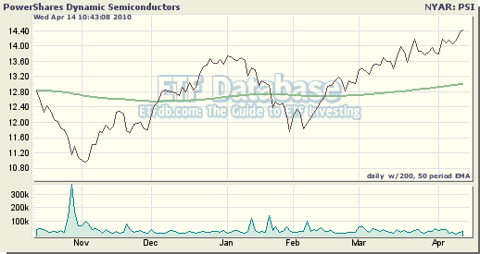 Leveraged Semiconductor ETFs
For sophisticated investors with strong feelings on the semiconductor industry, there are a handful of leveraged ETFs that offer an efficient way to amplify exposure. Leveraged and inverse ETFs linked to semiconductor-specific indexes include:
All of these leveraged ETFs saw some big moves on Wednesday; SOXL was up more than 8% in early Wednesday trading, while USD had added more than 5%.
Disclosure: No positions at time of writing.