We began discussing the developing Brazilian drought to clients 2 weeks ago and since our Seeking Alpha report late last week, the ETF (NYSEARCA:JO) coffee has been on a 15% tear in just a few days. I see no break in the Brazilian drought, in which sugar (NYSEARCA:CANE) and probably even orange juice futures may begin to take notice as well. With Florida having its smallest crop on 25 years, brought on by citrus greening, any disruption in the Brazilian crop could send prices soaring. This would have been more of a detriment to Brazilian citrus production if this happened back in the fall. So I am not sure how much OJ prices will rally from here, but when you take into consideration the worst California drought of the century, it is possible that Florida may have to make up the difference and ship oranges over there. This too could have bullish implications to the citrus market, but the greatest potential may still be in coffee, in which the driest 5 week winter period in 20-30 years could pose a serious threat to coffee trees and the present cherries. In December, it was too wet in the northern Brazilian coffee belt and now you have a double whammy -- too dry in the south. Production could fall as low as 50 million bags from earlier 58-60 million bag estimates. I look for coffee prices to trend towards $1.50 later this month given my dry overall February outlook. But if you are not already in, then it may be a bit too late.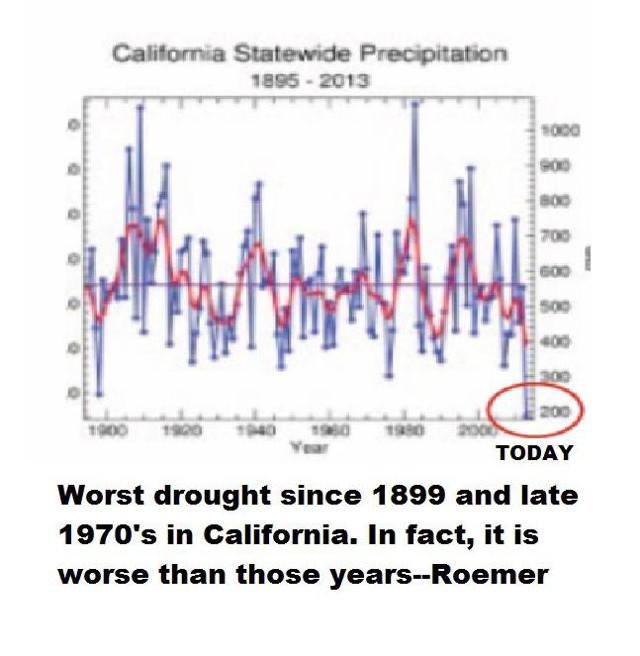 It is once again weather that will help take some of these commodities out of the doldrums, just as what happened with the 2011-2012 U.S. droughts, which sent grain prices soaring back then.
The Brazilian drought may nip the soybean crop (NYSEARCA:SOYB) , but probably not enough to result in a major bull market, given great rains in Argentina and the potential for huge crops in northern areas, where the crop is already safe from drought stress.
The cold U.S. winter and now the Brazilian drought is helping the CRB index exhibit some perk. The falling stock market and reallocation by investors back into precious metals, is also not hurting.
While we have been bullish natural gas and (UNG) since November, we already had the price move I expected and some 20-30% rally. The market now, is the most volatile and unpredictable I have seen it in months and will continue to be at the whims of the weather forecast these next 4-6 weeks. The reason for the recent sell-off in prices, is due to some easing in the extreme cold, as eastern cash prices have fallen, the heaviest net long position since hurricane Katrina and questions about the weather pattern heading into late February and March. I think this break in natural gas is probably healthy for the market and given future friendly EIA's and some colder weather, selling put options (going long selling puts due to increased volatility and Delta premium) may be a smart play. We could still have a very tight supply situation heading into the summer. If, however, late February and March is warmer than normal, prices could come crashing down first, but right now that is still up in the air. There are enough climatological features I am looking at that imply that we are not out of the woods yet, as far as cold weather.
Anyway, if you live along the East Coast,tThere are going to be 2 and possibly 3 more storms the next 12 days, making for one of the wettest (Southeast U.S. and Mid-Atlantic States) and snowiest (Northeast, New England and Ohio Valley), February weather patterns in recent memory. There will continue to be trading opportunities in heating oil (NYSEARCA:UHN) due to the tight supplies, versus gasoline and crude oil given the colder U.S. weather. However, as we enter the later stages of winter and Europe warms up, these trading strategies will not be nearly a slam dunk as they were earlier this winter.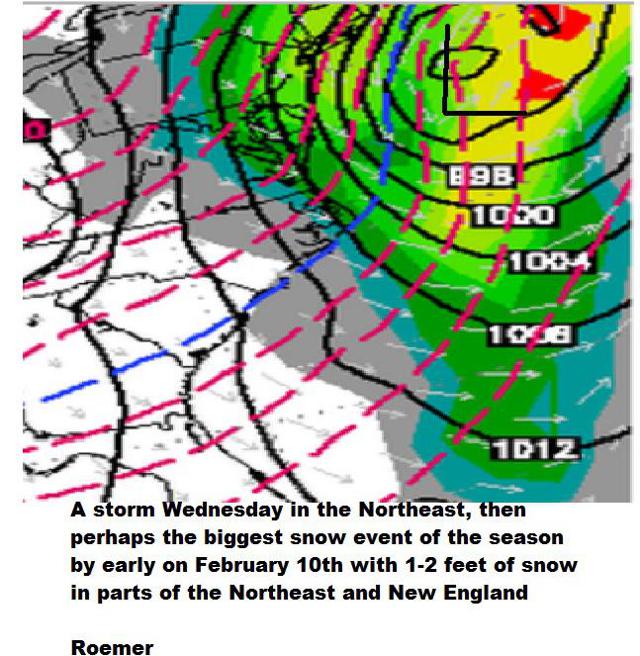 Disclosure: I have no positions in any stocks mentioned, and no plans to initiate any positions within the next 72 hours. I wrote this article myself, and it expresses my own opinions. I am not receiving compensation for it (other than from Seeking Alpha). I have no business relationship with any company whose stock is mentioned in this article.