Year to date the S&P 500 Index is now down 5.76% and the Dow Jones Industrial Average is down even more at 7.26%. These declines are reminding investors that the market does not always move higher unlike what seemed to be the case in 2013. The question that is top of mind now is whether this pullback is the beginning of a bear market where the market declines over 20%. As we noted in our earlier post, at this point in time we do not believe this magnitude of a correction will play out. Many strategist are pointing to issues in the emerging markets as the root cause of the current market pullback. The short video link below by Oppenheimer Funds discusses the differences between today's emerging market situation and the Asian Financial Contagion in 1997.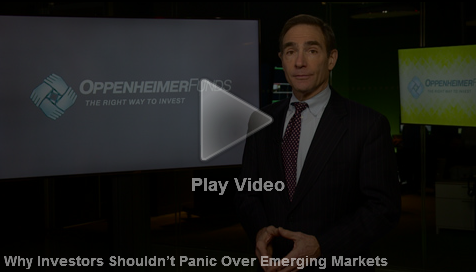 From The Blog of HORAN Capital Advisors
With the correction in the U.S. markets that has been experienced to date, an oversold condition has developed. Volatility as measured by the VIX Index has spiked to 21.44, a level last seen in June of last year when the VIX was at 21.91 and late in 2012 when the VIX reached 23.23. As the chart below shows, these levels did represent market turning points.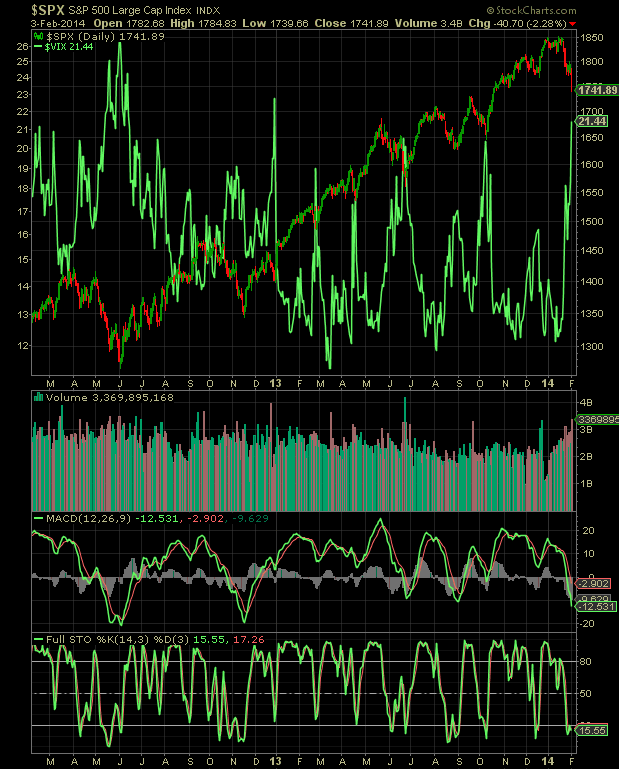 From The Blog of HORAN Capital Advisors
The next two charts show the percentage of S&P 500 Index stocks that are trading above their 50 and 150 day moving averages. As evidenced in the charts, oversold levels are indicated. For the 50 day moving average, only 25% of S&P 500 Index stocks are trading above this average. And for the 150 day M.A., 52% are trading above the respective average. Certainly, these percentages can decline further; however, these levels are an indication of an oversold market.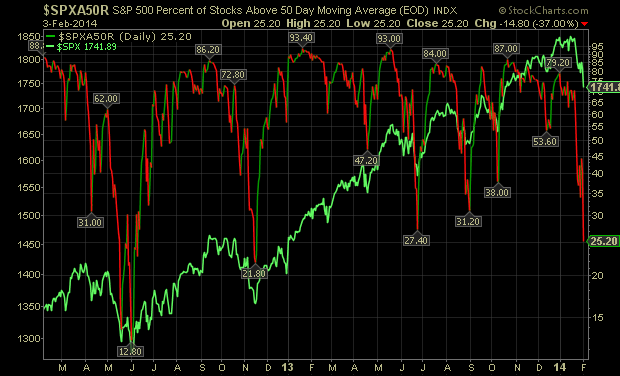 From The Blog of HORAN Capital Advisors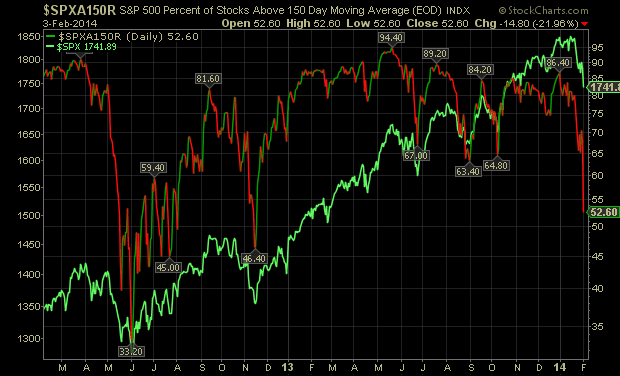 From The Blog of HORAN Capital Advisors
Lastly, the below chart displays the S&P 500 Index along with several moving average measures. Notable in the chart is the S&P 500 level relative to its 150 day M.A. The 150 day moving average has represented a critical support level for the market as prior tests at this level have seen the market bounce. This level is S&P 1,736 or a little more than five points below Monday's closing level.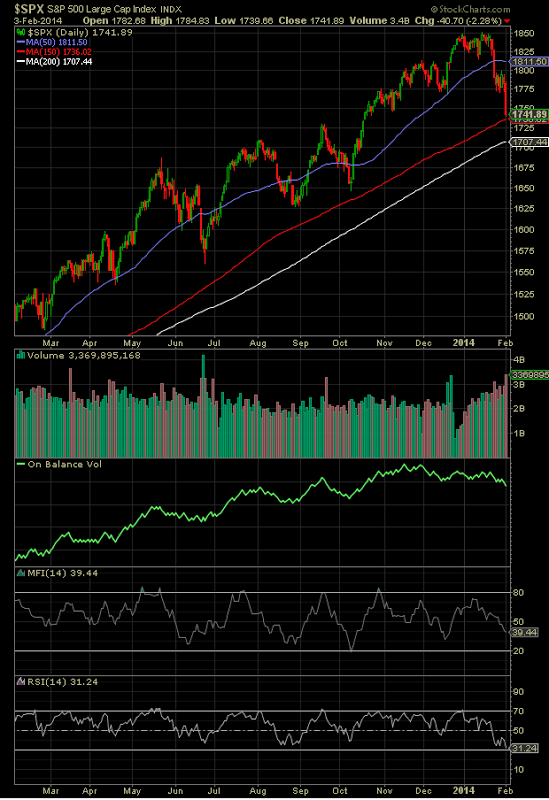 From The Blog of HORAN Capital Advisors
For the balance of this week, several economic reports are to be released that the market will review with a microscope:
2/5: ADP Employment Report
2/5: Non-Manufacturing ISM Index
2/6: Chain Store Sales
2/7: Employment Situation Report
Additionally, the Fed has a moderate open market operation on Tuesday (2/4) of up to $2.75 billion, a large liquidity injection on Wednesday and smaller purchases Thursday and Friday. The Tuesday Fed liquidity injection may provide for a Tuesday jumper type trade as was common place in 2013.