As I wrote last week, I absolutely disagree with the pundits who claim American consumers have suddenly become prudent after the recent economic crisis. Despite a hefty unemployment rate, US retail sales have actually improved over the past year (7.1% year over year). Now, get ready for a bump in animal spirits as tax refunds arrive.
Tax Refunds Are Like Found Money
How many people do you think could find a few hundred or thousand dollars in their back pocket, then have the will to save it? I'd wa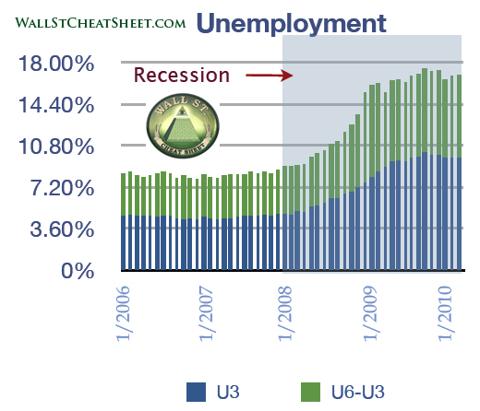 ger the same number of food junkies who'd calmly return a Snickers bar to their local grocer.
Disagree? The National Retail Federation is out with their annual Tax Returns Consumer Intentions and Actions Survey, and "Americans are eager to enjoy tax refunds this year." That's funny because the unemployment rate is worse than a year ago, yet more people plan to piss their money away on stuff. This statistic alone should muzzle all the speculation that Americans are changing their shopping DNA.
Here are some fun facts about us Nervous Nelly Americans:
43.9 percent of Americans expecting a refund will pay down debt, fewer than the 48.0 percent in 2009;
12.5 percent of people expecting a refund plan to treat themselves or their families to a major purchase such as a new television, furniture or car, up from 11.0 percent last year; and,
Others will stash their refund away in savings (40.3%), put it towards everyday expenses (28.8%) or go on vacation (10.0%).
Looks like it will take more than one nasty recession to change the heartbeat of our entire culture.
Uncle Sam Can Wire Your Money to Walmart (NYSE:WMT)
Although some smart people will either save or invest their tax refunds, I agree with the study that a very significant portion will express their pent up demand to get an iPad, new iPhone, or simply splurge on some good old fashioned restaurant cooked meals.
If you're extremely impatient, you can even have your tax refund directly deposited onto a Walmart MoneyCard. (Please don't insult anyone's intelligence by claiming that money will somehow end up anywhere other than Walmart's corporate coffers.) If this isn't like the dealer directly injecting the heroin into the junkie's veins, I don't know what is.
Peer Pressure Is to Spend
Like last year, there will be more peer pressure to spend than save. Tax refund sales are popping up all over the country (see video below). Did someone say, "sales"? We haven't busted down doors since Christmas. Round up the kids and let's forget about all our problems as we narrow our attention toward the new widget of the week.
If you are waiting for the next big drop off in consumer spending, I wouldn't make any short term bets. Instead, wait for Uncle Sam's tax refunds to dry up before borrowing shares of S&P Retail (NYSEARCA:XRT) to short.