On January 30, 2014, Billabong [(OTCPK:BLLAF)(OTCPK:BLLAY)] shareholders approved a $50 million rights issue to recapitalize the business to allow Neil Fiske, the newly appointed CEO, to effectuate his turnaround strategy.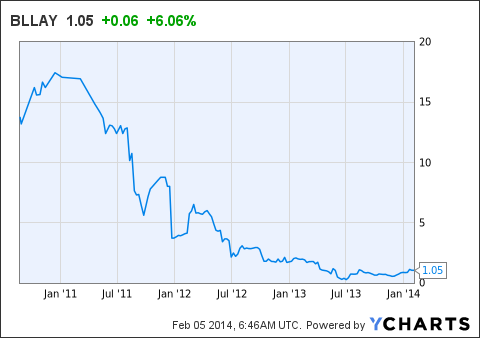 The Rights Issue
Based on my read of Billabong's Chairman Ian Pollard's Extraordinary General Meeting Address, I gathered the following:
The rights issue is for $50 million placement; however, shareholders do not have to participate.
Shareholders can sell their rights. Alternatively, if they don't exercise their rights or sell them, then their rights will be sold by a bookbuild process and the proceeds from that will be returned to them as value for their rights.
Depending on the level of shareholder participation, it will influence the equity ownership stake post-rights issue of the Oaktree Capital (NYSE:OAK) and Centerbridge Partners consortium, which will ultimately end up being between 33.9% and 40.8% of the future Billabong business
The rights issue will take place on February 21, 2014, the same day Billabong reports its half-year results.
The rights issue will be priced at A$0.28 per share as compared to the A$0.41 price for Centerbridge and Oaktree through their separate placement.
The Billabong turnaround remains tenuous, and trading activity in North America remain sluggish while Australasia and Europe appear to be rebounding.
More Questions
While the details of the rights issue are clear based on the comments from Mr. Pollard, what I am perplexed about is whether or not ADR holders are able to participate in the rights issue. This is obviously a material event for continuing shareholders, and an interesting opportunity to pick up shares at a meaningful discount to what they trade at today, or A$0.61.
I called my broker (Scottrade) who didn't have any information on the rights issue given the shareholder vote just happened a few days ago and advised me to call investor relations which I have done and left a message. I plan to update readers before the February 21, 2014 date to provide clarity to ADR (and prospective) holders regarding their eligibility to participate.
Conclusion
This is a time sensitive opportunity which I plan to run down over the next several days. If readers have any special insight, please do share in the comments field.
While I did sell my shares on the price strength in January, I still think there is money to be made if the turnaround is successful. I'm currently using a multiple of sales to value the equity, while the turnaround is in progress and investors get more clarity around the capital structure on a go forward basis at which time I would advise investors to model out a DCF and use comps to get a better indication of value.
In the meantime, if I get a better understanding regarding the eligibility of non-Australian shareholders to participate in the rights issue, I may buy again before the February 21, 2014 date to capture what easy money there is left on the table in Billabong shares.
Disclosure: I have no positions in any stocks mentioned, but may initiate a long position in BLLAF over the next 72 hours. I wrote this article myself, and it expresses my own opinions. I am not receiving compensation for it (other than from Seeking Alpha). I have no business relationship with any company whose stock is mentioned in this article.