3D Systems Corp (NYSE:DDD), along with the 3-D printing industry as a whole, has been experiencing a downward trend in its stocks lately. Investors began to lose their confidence in 3D Systems and the industry after a report from Citron research adjudged the company to be a short sell and concluded that it has no long term growth prospects. Furthermore, 3D Systems lowered its 2014 EPS guidance which increased the investor's concerns about the 3-D printing industry. All stocks were hit; DDD, Stratasys (NASDAQ:SSYS) and Voxeljet (NYSE:VJET) fell by around 30%, 13% and 28% respectively during the last month. We will analyze the current uncertainty surrounding 3D Systems and assess the claims of Citron Research in this report.
Recent Developments
Financial Reporting
3D Systems recently issued preliminary results for 2014 along with revenue and earnings guidance.
Revenues for 2013 are expected to be around $513 million, which is in line with the previously issued revenue guidance. The company expects 2014's revenues to be in the range of $680-$720 million, translating to a growth rate of around 32%. The projected CAGR from 2012-2021 is 19% according to Wohlers and is mentioned in Citron's report. Therefore, 3D Systems' growth will be above expectations according to the guidance. This also means that 3D Systems will have a larger share of the market by 2021 if it continues to surpass expected growth projections. All in all, 3D Systems is set to grow if we assume that it continues to perform as it has in the past; and there is no evidence to suggest that it will be unable to do so.
Earnings are expected to be $0.43-$0.45 in 2013, which is below the previously issued earnings guidance. The expected earnings for 2014 are around $0.44-$0.56. Management cites R&D expenditure, marketing investments and costs related to acquisitions as the reasons for the compressed earnings guidance. The company announced about 24 new products over a period of nine months and in our view, these expenses are necessary to cope with the growth of the industry.
The OCF of 3D Systems is positive and has grown during last year. The company generated around $53 million operating cash in 2012 and the 2013's results are expected to be even more positive. In comparison, Stratasys (SSYS) generated an OCF (TTM) of around $15 million. The solid OCF position and past performance of the company indicates that it has the ability to generate positive cash flows. This is what matters most for a company operating in a premature industry with high growth. The amount of cash generated is also important but as long as the company has positive cash and is managing its balance sheet, it is effectively buying an option to capitalize on the mainstream adoption of that industry's offerings in the future.
The financial reporting of 3D Systems indicates growing revenues, compressed EPS and positive operating cash flows. The EPS compression is justified on the basis of the industry's growth factor and the requirement for expenditure in research and development. We believe that the financial performance and position of 3D Systems is satisfactory as of now but does this justify the valuations that the investors put on the company? This will be examined later on.
Business Related
There have been several business developments in 3D Systems' camp just after the New Year. The company introduced several consumer and prosumer products during the 2014 Consumer Electronics Show. It also initiated several business partnerships, including partnerships with Intel (INTC) and Hershey's (HSY).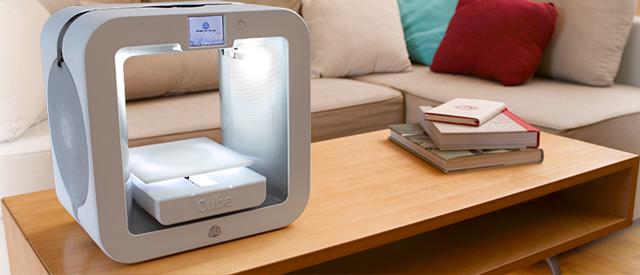 CES 2014: 3D Systems introduced several products at CES 2014. The showcase included products like the third generation Cube 3D, CubePro series of 3-D printers, the ChefJet (the first ever sugar and chocolate 3-D printer), iSense 3D scanner and several others.
Potential Successful Products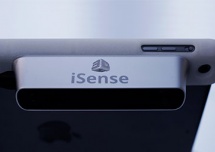 In our view Cube 3D, ChefJet and iSense will gain popularity this year. Cube is differentiated from other consumer printers because of its speed; the new Cube prints at speeds that are up to 2x faster than other alternatives in expanded, finer resolution print modes with a greater materials selection. The ChefJet is a unique product and will capture the interest of many restaurants, professional bakers and some candy manufacturing corporations; the deal with Hershey's is an example of such an interest. The iSense is the pick of these products as it will strengthen the 3D printing ecosystem. Said Rajeev Kulkarni, Vice President and General Manager, Consumer Products:
"We are excited to bring a sleek new physical-photography device to iPad lovers the world over. iSense has the most diversity in its class for scan size and can capture everything from a delicious cupcake to a full body selfie, processing in seconds to a 3-D printable, and comes with powerful, intuitive software that lets the user crop and enhance with easy and automated tools."
Capturing 3-D images from an iPad whenever someone wants makes the iSense a very attractive consumer offering. We are not saying that portable 3-D scanning will go mainstream in 2014 but it will surely have some impact on the whole 3-D printing ecosystem.
One important thing worth mentioning here is that the major barrier to consumer printing going mainstream is the cost associated with owning a 3-D printer or its related products. Once the manufacturers find a way to reduce the technological and manufacturing costs, consumer 3-D printing will go mainstream.
Partnerships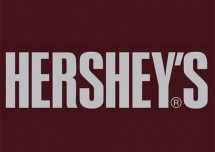 Hershey's: 3D Systems entered a multiyear joint development agreement with Hershey's to deliver 3-D printed edibles. We see a lot of synergic benefits in this arrangement. The 3-D printing capabilities of 3D Systems and Hershey's experience in food science, working together, have the potential to bring innovative and successful edible items to the market. Note that Hershey's generated around $7 billion in revenues this year and 3D Systems is likely to benefit from this partnership even if a fraction of these revenues starts coming from edible printed products.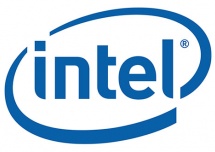 Intel: 3D Systems recently announced its collaboration with Intel Corporation. The company will make available its Sense scanning, editing and 3D printing software applications for the Intel-powered Ultrabook 2 in 1, AIO and tablet devices equipped with the new Intel 3D camera during the second half of 2014. Said Brian Krzanich, CEO, Intel Corporation:
"At Intel, we believe 3D scanning and printing is going to be a game changer for consumers, educators and makers."
This development will further enhance the 3D printing ecosystem by expanding the base of 3D models available online. The diverse collection of 3D printable scans is key factor in the future success of 3D consumer printing.
To summarize, the company has launched some decent products at the start of the year. The partnerships with Hershey's and Intel are also a positive sign but the price tag of 3D Systems' offerings is a stumbling block. As long as the prices are high it will not be possible for consumer printing to go mainstream. However, the company is on the right track as far as its product portfolio is concerned and we believe that it will be among the leaders of the 3-D industry in the years to come.
The rest of the report will critically analyze Citron's perspective on 3D Systems and also analyze whether the current valuation of the company is justified or not.
Cirtron's Perspective
In a recently published report, Citron Research commented that the bull case for 3D Systems is flawed and presented several reasons to support this claim. The most significant reasons specified were:
Hobbyist machines sitting idle.
Consumer printers of 3D Systems do not have a competitive advantage.
Big players are entering the 3-D printing space and 3D Systems cannot survive against them.
The stock is overvalued and 3D Systems does not have long term growth prospects.
As far as the first point is concerned, hobbyist machines may be sitting idle but are they the main revenue generating group for the company? In our view, the prosumer market including dentistry and jewelry will be responsible for 3D Systems' growth. According to businesswire.com:
"There are numerous applications in the healthcare field where highly customized products, such as implants, must be created quickly. 3-D printing fits such needs extremely well and we believe that medical/dental will become a big money spinner for the 3-D printing sector in the near future."
IDTechEx claims that:
"Growth will also be rapid in the jewelry, design arts, and architectural sectors which will see a combined compound annual growth rate of 20% for the period (2013-2025)."
Hobbyists were never expected to add much to the 3D printing revenues. It was the prosumer and professional segment of the industry that was expected to flourish and 3D Systems offers more competitive products compared to the offerings of Stratasys. Therefore, we cannot see 3D Systems' growth opportunities declining when compared with Stratasys.
The second reason mentioned by Citron Research was the inferior quality of 3D Systems' consumer printers and they used Amazon reviews as evidence. In contrast, tomsguide.com named 3D Cube to be the best 3D printer for beginners and 3D Cube X and 3D Cube hold the 2nd and 3rd position respectively on toptenreviews.com. In our view, a few reviews on Amazon are not a sufficient sample to comment on the competitiveness of a product. 3D Cube may not be the best consumer printer around, but it is practical and is comparable in terms of performance to any other consumer printer available. The third generation Cube mentioned earlier is faster and has a lower price than the previous model. The bottom line is that 3D Systems is not dead in the consumer market as Citron portrays. It has a decent consumer product portfolio which can gain market share in the 3-D printing industry.
The third point raised by Citron is that some big players like HP (NYSE:HPQ) are entering the market and Mitsubishi (OTCPK:MIELF) has launched a MLS (Metal Laser Sintering) machine. The question that naturally comes to mind is: why are HP and Mitsubishi entering the 3-D printing market? Why is China spending money on 3-D printing research? The answer is obvious; they see the growth in 3-D printing in the coming years. This growth will benefit 3D Systems more than the new entrants because it has been in this industry for almost 25 years now. Other companies, despite their size, do not have the IP portfolio or the expertise as far as 3-D printing is concerned. HP can acquire 3D Systems, but competing in parallel may not be that easy. As far as Mitsubishi is concerned, it does not own a diverse portfolio for all the business segments of 3-D printing and in our view the possibility of Mitsubishi bringing 3D Systems down is a remote one.
Valuation and Bottom Line
The only point on which we agree with Citron is the company's current valuation. Yes, the stock is overpriced if we look at the fundamentals only, but we strongly disagree with Citron on their claim of long term growth prospects. The 3-D industry has strong growth prospects and once any of the 3-D industry products go mainstream, the current price targets and fundamentals will be meaningless because the dynamics, revenues and earnings will change. We believe that 3D Systems is a great investment for the long term because, eventually, the technology will mature and the industry will experience an inclined trend in valuations. A cash flow based valuation of the company is given below.
Assumptions:
Historic revenue CAGR can be used to predict future revenues.
FCF can be calculated as a percentage of revenues based on the historic revenue/FCF relation.
Volatility of stock correctly reflects the risk associated with the business.
The return of stock composite can be incorporated as market return in the M&M CAPM formula.
US Treasury Yields on 30 year bonds reflect the risk free rate of return.
Growth rate is estimated by taking the average of the growth mentioned in Wohlers Report with the recent CAGR of 3D Systems. The Wohler growth rate is used from 2018-2021 despite above average growth rate of 3D Systems. Beyond 2021 no growth is assumed so that the estimate is highly prudent.

The value mentioned in stock translates to a price target of $56, indicating an overvalued stock. Note that assuming the discount rate mentioned by Citron will result in a PT in excess of $60. However, the estimate is based on a no-growth assumption beyond 2021, the chances of which are extremely remote because the industry will almost surely keep on growing after 2021. Hence, the price target is on the low side. Moreover, mainstream adoption of 3-D products will render this valuation void. That is why we believe that the true potential of 3D Systems lies in future opportunities and not in the current fundamentals and estimates. We still maintain a long term buy recommendation on 3D Systems because of the industry's growth prospects and the company's leadership potential.
Disclosure: I have no positions in any stocks mentioned, and no plans to initiate any positions within the next 72 hours. I wrote this article myself, and it expresses my own opinions. I am not receiving compensation for it (other than from Seeking Alpha). I have no business relationship with any company whose stock is mentioned in this article.
Additional disclosure: Equity Flux is a team of analysts. This article was written by our Technology analyst. We did not receive compensation for this article (other than from Seeking Alpha), and we have no business relationship with any company whose stock is mentioned in this article.