Pendrell Corp. (NASDAQ:PCO) is a debt free company with a number of valuable IP and other operating practicing entity businesses which we believe are undervalued, giving this stock potential multi-bagger status from a number of short and long-term catalysts.
Nokia (NYSE:NOK) recently sold a big division of theirs to Pendrell Corp. which we believe undervalues the intrinsic value of Pendrell due to the continued strength of Nokia IP that has been monetized by Microsoft (NASDAQ:MSFT) and Vringo (VRNG). A JPMorgan analyst recently commented on the high monetization rate of Nokia patents:
"the substantial potential Nokia has to monetize its patent portfolio. He thinks that if Nokia were able to take in 1 percent royalty per device, the firm's price target would easily move to €15."
Nokia has recently won a number of important cases proving the value of their IP which we believe bodes very well for Pendrell. By extension therefore having over 81 essential patents in the hardware space we believe can make Pendrell a big winner:
"Thomson Reuters and Article-One found that Nokia held close to 19% of the standard essential LTE patents and was the LTE leader by a big margin. [2] Qualcomm, the dominant mobile chipset manufacturer, trailed Nokia with a share of about 12.5% of the LTE patents deemed the most essential.

Nokia's LTE patents are likely to become even more valuable with time as carriers around the world transition to the wireless standard and a greater number of handsets support 4G. Additionally, it should be noted that Nokia's patents are not just limited to LTE but also include Wi-Fi and older 2G/3G technologies such as GSM, GPRS, EDGE and W-CDMA. In fact, Nokia likely has a greater grip on these patents considering the much bigger role it had played in the development of the older mobile technologies in the nineties than the more recent LTE standard."
We have previously written about DSS (NYSEMKT:DSS) and its potential for multibagger status. We believe that due to a number of upcoming catalysts, Pendrell also can earn multibagger status.

credit
Pendrell Corp. is now totally debt free with over $191 million in cash and a market cap of $379 million (over 50% of market cap). We believe that Pendrell management gets access to a lot of interesting information and deals in the patent space which constantly advises major Fortune 500 companies due to owning a wholly owned subsidiary called Ovidian Group.
The division of Pendrell filing the lawsuits against these major corporations is called Contentguard. Contentguard is originally an offshoot of Xerox (XRX).

Credit
Palo Alto Research Center (PARC) is a very famous division of Xerox, and Contentguard was established as a stand-alone company in 2000 by Xerox and Microsoft (MSFT). The Contentguard division has over 160 patents throughout the US, Europe and Japan. Contentguard has already settled many licensing agreements with companies in the US, Europe, and Japan. Contentguard has a very strong patent portfolio of this subsector of technology.
There are pending pre-Markman cases against Apple, Amazon (NASDAQ:AMZN), Motorola (NASDAQ:GOOG), BlackBerry (NASDAQ:BBRY) and Huawei for infringement of patents in the area of DRM (digital rights management). It was very interesting to learn that when VirnetX (NYSEMKT:VHC) defeated Apple (NASDAQ:AAPL) by jury trial in November 2012 that the same firm taking on this Pendrell case has defeated Apple before to the tune of $368 million. The lead counsel representing Pendrell against these companies is a specialist and former judge from Texas with many big wins under his belt. We see a number of similarities in how Pendrell Corp.'s counsel is running these new series of lawsuits with wins for VirnetX and Tivo.
On a side note, it was also interesting to hear that the company has also developed: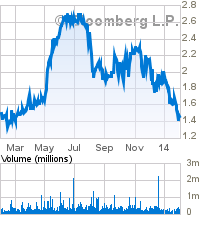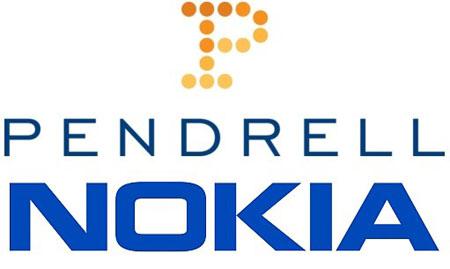 credit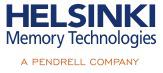 Credit
Pendrell Corporation owns over 1600 patents currently and is rapidly growing its diverse portfolio in the DRM space, memory, and other vital areas in the tech space. Half of the company's share price is currently in cash which totals over $191 million in cash for a $379 million company with no debt. The CEO of the company is Ben Wolff, who is also the co-founder and former CEO of Clearwire (CLWR). The chairman of the company is Craig Mccaw who is a billionaire who sold his company to AT&T (NYSE:T) and is also co-founder of Clearwire.
Pendrell at the beginning of 2013 also purchased over 125 patents from Nokia (NOK), which we believe based on our in depth research, will be used soon in early to mid 2014.
In conclusion, we believe that these cases that Pendrell Corp. have against Apple, Amazon, Motorola, Huawei, and BlackBerry will provide high upside in addition to the underlying operating businesses. The company has some very big backers including but not limited to Highland Capital Management. The company's very strong cash and balance sheet will make it very likely that they will not need to raise money for ongoing litigation. We believe there is approximately 100-400% upside in the stock price over the next year or two.
Disclosure: I have no positions in any stocks mentioned, but may initiate a long position in PCO over the next 72 hours. I wrote this article myself, and it expresses my own opinions. I am not receiving compensation for it (other than from Seeking Alpha). I have no business relationship with any company whose stock is mentioned in this article.