My call on Flotek (NYSE:FTK) back in August could turn out to be a big winner in 2014. I have been positive the name since March of 2011, when the stock traded for just $6/share. It is a great story that involves a business mostly controlled by large oil service companies like Halliburton (NYSE:HAL), Schlumberger (NYSE:SLB) and Baker Hughes (BHI). Most of the fluids used today are a combination of chemicals designed to pull resource from rock.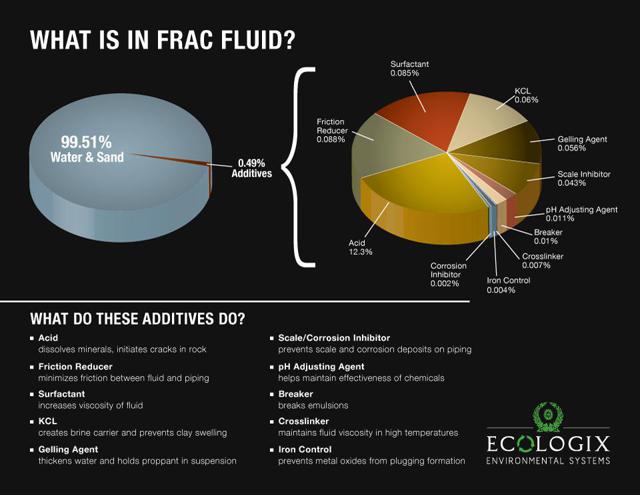 Halliburton's CleanStim fraccing fluids are completely sourced from the food industry, and the best-known biodegradable name in the space. Flotek's nano fluids are a direct competitor.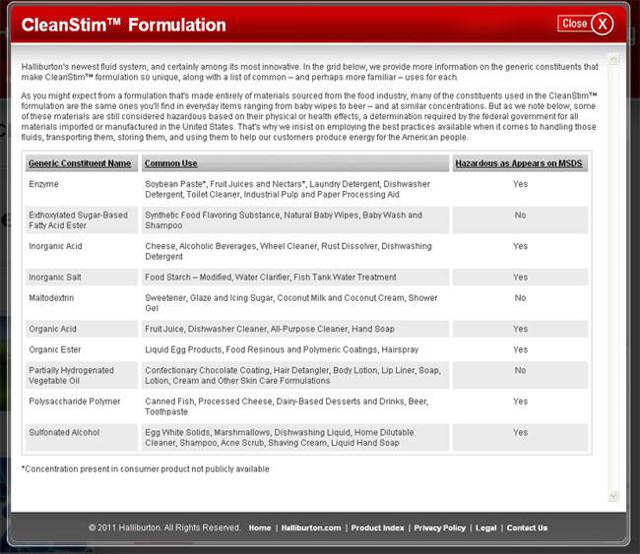 Although there are many different fraccing fluids, the business isn't dominated by green technologies. For the bigger names, it's easier to keep market share. A company like Schlumberger uses its own fluids when contracted to do a completion. This makes it tougher for companies like Flotek, as its fluids are generally used by companies that do not have their own fluids. In 2010, this was an $8.3 billion business. The table below provides the completion fluids market for that year.
| | |
| --- | --- |
| Company | Market Share |
| Schlumberger | 37.2% |
| Halliburton | 22.8% |
| Baker Hughes | 10.1% |
| Newpark (NYSE:NR) | 7.2% |
| Others | 22.7% |
In 2011, the market didn't change much, but there is plenty of room for operators to grab market share outside the top four companies. This is especially true for those using green fluids.
| | |
| --- | --- |
| Company | Market Share |
| Schlumberger | 37.5% |
| Halliburton | 23.7% |
| Baker Hughes | 11.1% |
| Newpark | 8.1% |
| Others | 21.5% |
It is important to note that all four of the top fluids producers increased market share. Of those four, only Newpark isn't a one stop shop from an oil services standpoint. By 2012, the market grew to $11 billion. Continued growth will be seen in the United States, but other areas will drive revenues going forward. Kuwait, Libya, Italy, etc. are all tapping into new unconventional resource. Deep sea drilling is also important.
Flotek is well positioned in this growing market. Higher demand for biodegradable fluids will be seen, as areas like Europe are more inclined to pay a little more for environmentally favorable technologies. Its new partner, Tasneea Oil and Gas Technologies, an affiliate of Gulf Energy provides access to the Middle East and Africa. Based in Oman, it provides a central location to provide its chemical technologies. Not only does this area provide excellent growth opportunities from untapped unconventional resource, but also enhanced oil recovery. More importantly, Flotek provides direct competition to Halliburton's CleanStim products.
3Q13 wasn't a great quarter for Flotek. It reported a decent top line number, but the bottom line was a miss. Earnings have been an issue for Flotek. Over the past year, it hasn't had one quarterly beat. In 3Q13, revenues were $98.4 million compared to $78.6 million for the 3 months ended September of the year prior. The increase in revenues were mainly due to its acquisition of Florida Chemical Company, which contributed incremental revenue of $18.6 million. For the 3 months ended September 30, 2013, Flotek reported net income of $9 million or $0.16 per share on a fully diluted basis. This compares to a net income of $9.8 million or $0.19 per share for the same period in 2012. SG&A costs increased by 13.8% year over year. Although this is quite high, SG&A increased by $200000 due to the acquisition of Florida Chemical. Revenues are growing significantly faster than SG&A costs.
Due to the acquisition of Florida Chemical, Flotek has changed how it reports for all of its business segments. These 4 are:
Energy Chemical Technologies
Consumer and Industrial Chemical Technologies
Drilling Technologies
Artificial Lift Technologies
The Energy Chemical Technologies segment revenues increased $4.2 million in Q3. That was a 9.4% increase year over year. Increased sales of stimulation chemical additives were responsible for the majority of this increase. The most distressing, was a big drop in margins. 3Q13 margins were 42.3% for the 3 months ended September 30, 2013. This was a decline from the 47% posted in the same period of 2012. This was attributable to proportionately higher sales of non-proprietary products. This was partially offset by the supply chain benefits of the Florida Chemical acquisition. Flotek continues to see its CnF 2.0 used more in fracture stimulation projects. In Q3, it was pumped for three unique clients in the Eagle Ford, Permian, and D-J Basin. It continues to see increased utilization in the Eagle Ford, Utica, Bakken, Woodford and a unique play in Indiana. It is currently working with the largest number of oil service companies in company history. This number should continue to grow, both domestically and internationally as the positive impact on production rates and reserves is better understood. The most important aspect of the CnF 2.0 is volumes. Flotek developed this for the purpose of decreasing the volumes needed to get the same result as earlier chemistries. Currently, Flotek believes 2.0 will deliver the same results at half the volumes. Q4 will give us some IP rates to substantiate this. In Q3, there was a negative impact of $3 million lost in CnF sales. This was a big reason for its bottom line miss. Looking forward, Flotek expects its CnF business to grow 300% by the end of 2015.
Revenues for Consumer and Industrial Chemical Technologies totaled $15.3 million. This is a new segment recently acquired. Revenues are driven by demand for d-limonene. It has a number of applications used by a large number of applications for several different industries. Gross margins were 23.5% in Q3. Terpene-based solvents sales should continue to grow, as it replaces xylene, which is a known contaminant.
Drilling Technologies revenue totaled $27.6 million. Its 3Q13 revenues decreased $2.9 million or 9.4% for the same period in 2012. Drilling motors provided strong results. This was positive, as there was an 8.8% decline in the U.S. active rig count and increased pricing pressures from competitors. The decrease in revenue was due to a large drop in rentals for technologies like Teledrift. This segment saw improvements in sales of centralizers, float equipment and motor parts in both the Bakken and Eagle Ford. These two very large plays are very important to domestic growth. It improved pricing, and was able to increase contacts. Gross margins increased to 39.3%, in its Drilling Technologies segment. This was an increase from 37% compared to 3Q12. It relocated its mid-continent operations to a new headquarters in Oklahoma City. This facility will improve margins through efficiencies. Flotek will move Teledrift and Drilling Technologies to this facility. It is closer to customers, which will improve sales and marketing. The Permian continues to be the main drivers of revenues in the measurement while drilling. Further upside is seen in the Middle East and South America. The Stemulator is beginning a commercial roll out. This is a very important product in the Flotek line. For the entire third quarter, Stemulator rentals were under $100000. In October alone, it increased to $300000.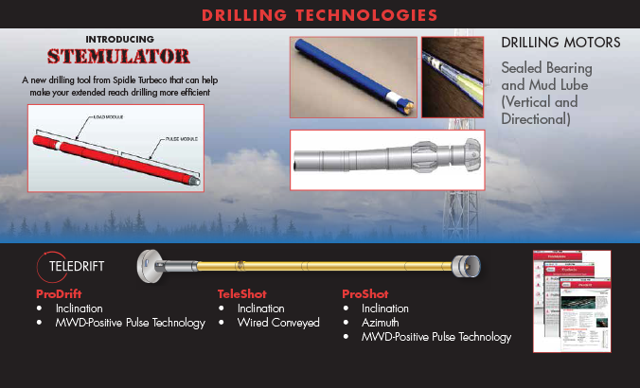 The Artificial Lift Technology segment had revenues of 3.9 million. This was $100000 less year over year. Declining international valve sales were offset by increased domestic pump equipment sales. For the nine months ended September 30th of 2013, revenues increased 31.6% over the same period of 2012. This was due to the rebound in the gas workover drilling market and oil related equipment sales in the Bakken.
Most importantly, Flotek is pushing international growth. Although there are very good opportunities here in the States, we are in a much earlier phase of development abroad. Projects in Saudi Arabia and the UAE coupled with ventures in Oman are all very bullish. Proposed changes in Mexico could also be rewarding.
From Pennsylvania to North Dakota to west Texas, shale is not shale. Differing areas and intervals need different well designs. This is what makes Flotek so interesting. Operators interested in how CnF will work in its specific area can send cores to do lab work on. Flotek will work the source rock to find the best mix for optimal results at its Woodlands Research Facility. Initially, from the time it received the cores, oil samples and current frac fluids there was a three-week turnaround. These time frames are increasing, even with staff and equipment additions. Four weeks was closer to the correct number at the end of Q3. Things get real interesting when pads are drilled and completed over several intervals. The source rock can differ significantly from one well to the next, so Flotek will analyze all of the samples and provide the exact recipe needed for each lateral. If the operator is unsure of whether the CnF provides upside, it can pump half the wells with its old frac fluids. This direct comparison allows an operator to show the differences in production from identical well designs for shared geology. This can also be done over several different intervals. Looking ahead, frac fluid usage will increase. Even if a lower number of wells are drilled, longer laterals, shorter stages and better stimulation of the source rock will require more frac fluid per location. I also like Newpark here as I am bullish the sector, but Flotek will probably grow faster.
In summary, Flotek has significant upside going forward. We already know Q4 was good as it did a pre-release. Just based on its complex nano fluid business, revenues could triple by the end of next year. Flotek believes its U.S. market share will increase from 5% today to 15% over that time frame. That would send revenues from $100 million to $300 million. Keep in mind, this doesn't account for its business overseas, which could grow at a much faster clip depending on its ability to keep up with demand. Other areas of its business are continuing to do well. Its industrial chemical technologies not only provide an additional product to sell to oil companies, but more importantly it's green. Drilling technologies are also doing well, but more importantly the Stemulator could be a home run. EOR hasn't done as well, but its recent acquisition of Eclipse IOR Services should aid in increasing this business. I believe 2014 will be a great year for Flotek. I believe guidance will be very good, but hope there is some negativity at earnings for a chance to buy on the pullback.
Disclosure: I have no positions in any stocks mentioned, and no plans to initiate any positions within the next 72 hours. I wrote this article myself, and it expresses my own opinions. I am not receiving compensation for it (other than from Seeking Alpha). I have no business relationship with any company whose stock is mentioned in this article.
Additional disclosure: This is not a buy recommendation. The projections or other information regarding the likelihood of various investment outcomes are hypothetical in nature, are not guaranteed for accuracy or completeness, do not reflect actual investment results, do not take into consideration commissions, margin interest and other costs, and are not guarantees of future results. All investments involve risk, losses may exceed the principal invested, and the past performance of a security, industry, sector, market or financial product does not guarantee future results or returns. For more articles like this check out our website at shaleexperts.com. Fracwater Solutions L.L.C. engages in industrial water solutions for oil and gas companies in North Dakota. This includes constructing water depots, pipelines and disposal wells. It also provides contracting services for all types of construction at well sites. Other services include soil remediation. Please contact me via email if you are interested in working with us. For more of my articles and other pertinent information on the oil and gas sector, go to shaleexperts.com.