Microsoft (NASDAQ:MSFT) Windows phone seems to be gaining traction in an unlikely market - China. A November 13, 2013 article on China.org listing the 7 most popular smartphones in China was passed on to me by Samuel Liu and it is an eye opener.
The most popular phone in the country is a Samsung, not surprisingly since Samsung has 21% of the market in China.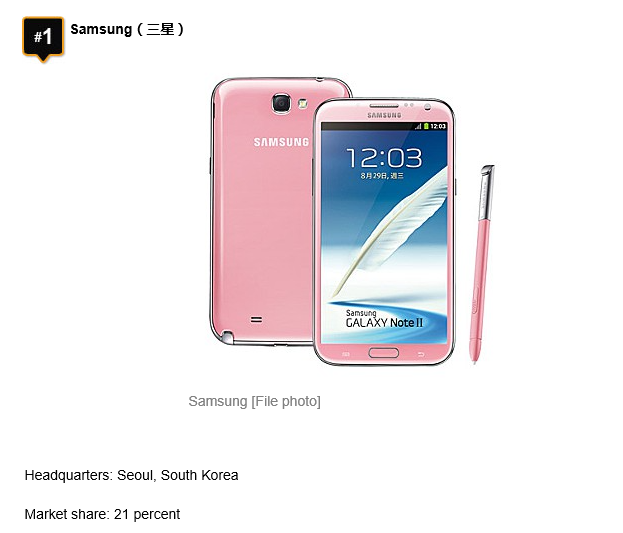 Number two in the lineup is a gorgeous Lenovo model. Lenovo has a 13% share of the market in China.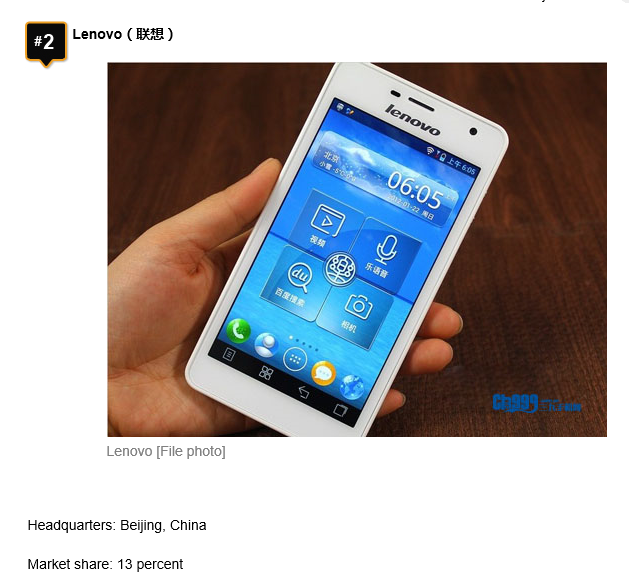 The third most popular smartphone in China is a keyboard equipped Coolpad model from Yulong who has a 13% share of market.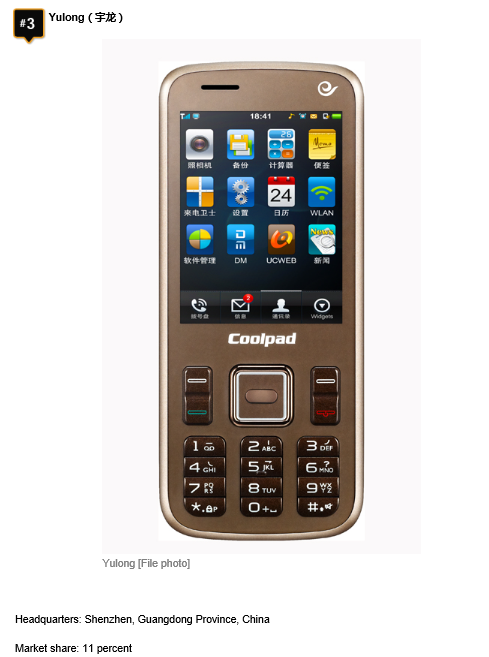 And, surprisingly to me at least, the fourth most popular phone among Chinese users is a Huawei Windows OS phone very similar to the one I purchased for $250 in Canada to give Windows phone a try. Huawei is assigned a 9% share of market in China. To be sure, Huawei sells a range of smartphones many with Android OS but it is impressive to see their most popular device is running Windows.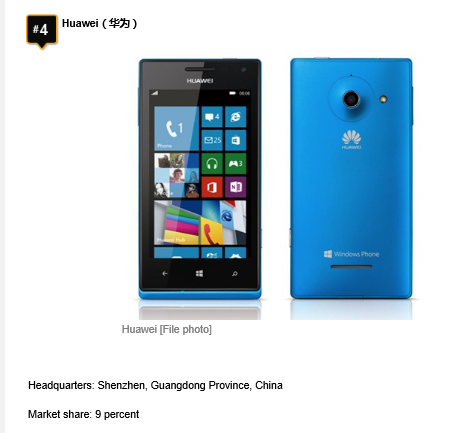 The rest of the list comprised Apple's iPhone with 6% market share, and phones from fast growing Xiaomi and ZTE, both with a solid presence with Chinese consumers.
The list was published by China.org in November 2013 and precedes the iPhone launch with China Mobile so the market share data very likely have shifted and no doubt reflect a higher penetration by the iPhone, but the presence of a Windows OS phone high up on the list of "most popular" can only be good news for Microsoft.
We don't have much data on how many of the Huawei Windows OS phone sold in China but there are reference points. Apple had a reported $5.7 billion revenues from Greater China in the fourth quarter of its fiscal 2013, comprising both iPhone and iPad sales. Assuming two thirds of the sales were iPhones with 2 models offered in China at that time and an average selling price net to Apple of $700 more or less, Apple's iPhone unit sales for that quarter were about 5.5 million and my guess is that the more popular model sold about 3 million for the quarter.
The Huawei Windows phone outsold all versions of the iPhone to become the fourth best selling phone in China as set out above. That suggests that the Windows OS Huawei is selling somewhere in the 10 to 12 million range at annual rate at the time of the ranking.
The data do not line up with the estimates published by Kantar based on surveys which recorded Windows OS phones dropping to a 1.1% market share in China in December 2013 from a 2.4% market share previously.
Huawei is growing very rapidly and plans to ship 80 million smartphones in 2014 versus 52 million in 2013. With at least some Huawei phones running Windows OS, that growth should be a tailwind for Microsoft which has been relying on the Lumia line to carry the OS worldwide.
Microsoft earns about $10 for every Windows OS phone sold according to its Nokia presentation in support of the purchase of the Nokia handset division, so even strong sales of the Huawei Windows OS phone will not be enough to move the needle of Microsoft earnings, but growth in China's rapidly growing, price conscious market could.
With some estimates indicating that China will represent about 25% of the smartphone market worldwide in 2014, traction in China would be welcomed by Microsoft as it seeks to establish Windows OS as a significant player in mobile. If Windows OS phone volumes can reach 10% of the global market and surpass 100 million units, the value to Microsoft will be about $1 billion for OS royalties and perhaps $3 or $4 billion of margin on the Lumia devices assuming they remain the largest portion.
I am long MSFT calls.
Disclosure: I am long MSFT. I wrote this article myself, and it expresses my own opinions. I am not receiving compensation for it (other than from Seeking Alpha). I have no business relationship with any company whose stock is mentioned in this article.
Additional disclosure: I am also short Apple which was mentioned in the article.