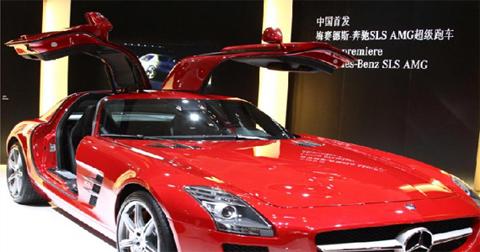 China's growth has become so hyperactive this year that most news comes with a combination of negative and positive commentary. The latest industrial production figures are a good case in point.
A new report shows that industrial production accelerated in China much more than expected in March, exceeding trends more than any time since 1998. The People's Bank of China (PBOC) says the industrial output gap, which gauges actual production against so-called potential, widened to 3.06% last month.
Added to that was a little-noticed uptick in China's headline growth rate. Just last week, every news outlet was reporting that GDP had increased by a greater-than-expected 11.9%. But recently the PBOC slipped a note onto its website reporting that, at a seasonally adjusted annualized rate, gross domestic product rose 12.2% in the first quarter from the previous three months.
Good news? Well, Bloomberg took a negative view of accelerating industrial production and growth of more than 12% in the first quarter. The financial news hub highlighted the danger of "overheating" in the Chinese economy. The government has acknowledged that the real estate market is overheating and has taken a number of steps specifically designed to hobble real estate speculators.
We see the previously-mentioned indicators as continuing good news for investors. In fact Goldman Sachs is predicting a 25% rally in Chinese stocks by year's end. And, there is more bullish news.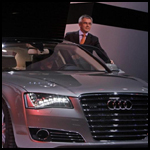 China's central bank says foreign trade will continue to improve this quarter and thetrade surplus will continue to decline partly due to the weak global economic recovery. Last month China's foreign trade actually registered a deficit, its first in six years.
Despite its cautious forecast, the PBOC says exports will continue to expand by more than 20% this year. Import growth will also remain at a high level due to strong Chinese demand and rising international commodity prices. In short, China is edging closer to balanced foreign trade.
An interest rate increase also appears to be on the horizon in China as Beijing tries to balance the benefits of explosive growth with the dangers high inflation and excess industrial capacity and investment.
Is this good or bad?
The answer is simple. Wouldn't the U.S prefer to have China's challenges rather than facing ongoing sluggish growth and high unemployment?
Of course it would.
China has just posted new employment figures showing that 2.89 million new jobs were created in China's urban areas during the first three months this year. That extraordinary feat shows that China has created fully 32% of the jobs targeted for the entire year during the first quarter.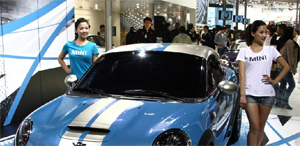 Oh yes, and retail sales are exceeding expectations also. Clearly this is good news, demonstrating a vibrantly growing economy, although not one without challenges. Because China has a command economy, it is better able to force rapid change than many western democracies.
So much for the good and bad. The ugly? Take a look at the slide show of the latest entries on display at the Beijing Auto Show from China Daily and see if you can spot it.
Disclosure: No positions