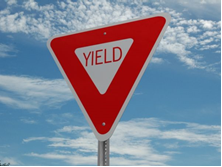 What to do in 2014? It's a tough question. We do not believe that anyone has the predictive ability to accurately and consistently forecast the future and then correctly time the movements of markets. Consistent investment performance is driven by thorough research of individual companies and securities.
Regardless of the macroeconomic environment, we begin every year with the same question. Across all asset classes, industries, market caps and geographies, where can we find the best risk-adjusted return?
Today, preferred stocks in healthy companies that are likely to refinance in the very near future as a result of a corporate event are particularly attractive from a risk/return perspective. We call these preferreds with a pop.
These fixed income investments offer a high single digit yield, a likely near-term catalyst, and mid-teens potential return. These are heads we win, tails we tie investments.
Preferred Stocks - The Ugly Duckling
There are a number of reasons to not like preferred shares in normal circumstances. Preferred shares have many of the same risks as equities, but a return stream that looks more like debt. Unlike equity, preferred stock has a capped upside so investors cannot benefit from the company's growth. Unlike debt, preferred stock has very long-term or perpetual maturity which means the investor takes on more interest rate and default risk. Coupon payments on debt are contractual. If the company fails to pay it triggers reorganization. Dividend payments on preferred stock are paid at the discretion of the company and they can be deferred in times of financial stress.
For companies, preferred shares are an expensive form of debt. They have lower seniority to bonds so investors require a higher yield. The company can also deduct interest paid on debt for tax purposes, whereas dividends on preferred shares are not tax deductible.
Companies issue debt because it is a low cost and efficient means to finance growth and operations. So why would a company issue preferred shares? The most likely reason is to raise additional capital after hitting leverage limits with lower cost, more tax-efficient debt.
In general, the return on preferred shares is not particularly attractive relative to other layers of the capital structure on a risk-adjusted basis. However, there are circumstances where preferred shares offer a unique risk-adjusted return structure with a heads you win, tails you tie dynamic.
Gramercy Property Trust Preferred Shares
(GPT 8 1/8 Preferred)

Just two years ago, Gramercy Property Trust (NYSE:GPT), a publicly traded REIT, was known as Gramercy Capital Corporation (GKK). The company nearly went bankrupt in 2008, stopped paying dividends on both the preferred and common shares, and went into survival mode until mid-2012. At that point, the board hired a new management team to turn the business around. In just a year-and-a-half, they sold off an expensive CDO unit, changed the company's name, paid off the accrued dividend on the preferred stock, and have systematically put cash to work in triple net lease real estate projects.
As the business has healed, FFO is now positive again and the company recently paid off the large accrued balance in the preferred stock. Now the preferred shares are current, paying an annual 8 1/8% dividend and the shares trade for a small discount to their $25 par value.
The problem for Gramercy is that cap rates on their real estate purchases average between 7-8%, not high enough to cover the 8 1/8% dividend on the preferred. This grandfathered preferred security is far too expensive for the company based on today's rates, and it would be logical for them to refinance it.
It is reasonable to anticipate that on the next earnings call the company will reinstate the dividend on their common shares, and in conjunction will offer preferred holders the opportunity to swap their current preferred for a new structure. This is the next logical step in turning Gramercy back into an upstanding citizen in the REIT community. Based on the company's growth trajectory we think the best option is for Gramercy to offer a convertible preferred with a lower dividend, in the 6-7% range, with the opportunity for holders to convert to equity in the future. To entice current holders to make the switch, the company will have to offer a premium value of at least 15% over the current par value of $25. If Gramercy moves forward with this refinancing, preferred holders would capture about a 15% pop in the value of their holdings, and receive an 8 1/8% annual dividend while they wait.
This refinancing allows Gramercy to reduce its cost of capital without putting up the cash to pay off the entire security, and offers preferred holders the opportunity to align with management and common holders in the future growth of the business.
CommonWealth REIT Preferred
(CWH 6 ½% Series D Cumulative Convertible Preferred)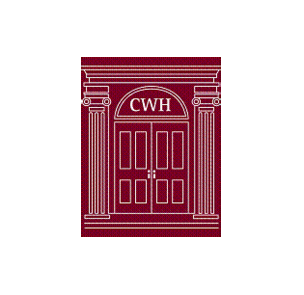 CommonWealth REIT (NYSE:CWH) is also a REIT with a complicated history that makes the preferred shares look particularly attractive.
CommonWealth has a unique structure. The company has a board of trustees, but no internal management. They outsource management to the third party REIT manager, Reit Management & Research (NASDAQ:RMR). RMR is a private company owned by the Portnoy family. The problem is that the Portnoys sit on the Board of Trustees of CommonWealth and essentially control the company, but own virtually no stock. The fee structure for RMR is linked to the size of the company rather than shareholder profitability, so under RMR's management from 2007-2013 the stock price has dropped 68% while annual fees to RMR increased by 40%. Further, RMR has instituted a number of additional bi-laws making it nearly impossible for shareholders to remove them from the board.
An activist investor, Corvex Capital, partnered with the Related Companies to purchase 10% of CWH shares, remove the Board and replace RMR as the manager of CWH. The stock trades for about $25 per share at a multiple of 10x FFO, well below the industry averages of 15-20x FFO. Based on their property level analysis, Related and Corvex believe the current real estate alone is worth over $35 per share under better management. Speaking of which, they recently announced that the future management will include Sam Zell and David Helfand as Chairman and CEO of CommonWealth.
While most investors are focused on the equity and the upside in the equity, there are still a number of risks that could play out in this transition. There is also significant downside if they do not get 2/3rds of shareholders to vote to oust the current board. We think the D class preferred shares are a much safer way to invest in this company and participate in the upside from this corporate event.
The CWH 6½% Series D Cumulative Convertible Preferred Shares have a par value of $25, but trade for about $22.50. The shares offer a high single digit yield, and regardless of how the activist contest plays out, CommonWealth has plenty of cash and there is very low risk of stopping payment on the preferreds. On the downside, one owns a decent preferred with a stable dividend of about 7% p.a.
What makes this investment interesting is the particular provision in the Series D preferred shares that allows investors to convert their preferred shares to common shares in the event of a "fundamental change," which includes a removal of the entire Board of Trustees. This happens to be exactly what Corvex and Related are positioned to do in the very near future. If the preferred holders opted to convert their shares, this would be dilutive to the common stock. Corvex and Related own 10% of the company, and just went through a lengthy and expensive battle to replace the Board. It is not in their best interest to immediately allow a portion of their upside in this investment to be diluted. So we believe they will opt to pay off the series D preferred shares at par plus accrued dividends when they assume control of the company.
On the upside, Series D Preferred Holders have the opportunity to receive over a 10% pop on the cash payout at par, plus the roughly 7% dividend over the course of the year while they wait. On the downside, preferred D holders would continue to hold their preferred and earn a high single digit dividend yield. Whereas common stock holders, if Corvex loses the vote, would have a potential downside of over 30%.
Royal Bank of Scotland Preferred
(RBS Non-Cumulative Trust Preferred E, G, I Shares)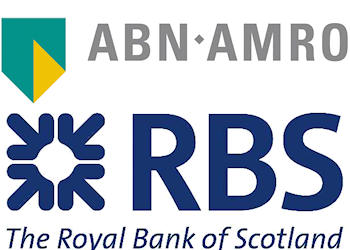 A number of banks in the US and the EU have issued preferred shares, because regulators permitted the securities to count towards the banks' regulatory capital. The EU banking authority changed that rule on January 1, 2014 with the Capital Requirement Directive IV (CRD IV). As a result of this regulatory change, these preferred securities will no longer count towards "tier one" bank capital.
CRD IV will limit and gradually reduce permitted amount of older preferred shares and subordinated instruments as bank regulatory capital. For those securities issued before July 20, 2011, the banks can only count 80% as bank capital. That number will be reduced by 10% per year until 2022.
What does this mean for the preferred holders and the banks? The existing preferred shares no longer count as bank capital, and thus are just very expensive forms of debt. So banks will almost certainly refinance these securities with new debt issues that meet the new EU regulations to be counted as bank capital.
As a result of financing multiple acquisitions, RBS has a veritable alphabet soup of preferred shares outstanding. Our focus is on the G, E, and I class preferreds with corresponding tickers RBS PRG, RBS PRE, and RBS PRI. These preferreds were issued for the takeover of ABN-AmRo Bank. The ABN-AmRo entity has excess capital to repurchase these preferreds outright, while the UK entity is in need of new capital. It is very likely that RBS pays off the old preferreds in the ABN-AmRo entity and issues new securities to shore up the capital requirements in the UK entity going forward.
It is likely that these securities get repurchased for a par value of $25. The securities trade at a discounted price of about $21.90 and have a yield of $1.52, 6.9% p.a. If RBS refinances the preferred securities, this would equate to approximately a 14% pop to investors plus the roughly 7% dividend while they wait.
In each of the cases above - GPT, CWH, and RBS - we anticipate the return of our capital by the end of this year. However, we are getting paid enough to wait that we do not need to worry much about the precise timing.
Disclosure: The author is long CWH, RBS, GPT. The author wrote this article themselves, and it expresses their own opinions. The author is not receiving compensation for it (other than from Seeking Alpha). The author has no business relationship with any company whose stock is mentioned in this article.
Additional disclosure: Chris DeMuth Jr. is a portfolio manager at Rangeley Capital, a partnership that invests with a margin of safety by buying securities at deep discounts to their intrinsic value and unlocking that value through corporate events. In order to maximize total returns for our partners, we reserve the right to make investment decisions regarding any security without further notification except where such notification is required by law.