Executive summary
Telecom has been notable laggard for some time.
Telecom stocks have been a notable laggard for some time handily underperforming the S&P by nearly 14% over the last year. (As measured by the Amex NA Telecom index) Large capitalization names such as CTL and AT&T have struggled with investors concerned about top line growth, dividend sustainability.
Two of our preferred names, CTL and T, offer substantial dividend yields with CTL exceeding 7.2% In addition both companies are buying back stock resulting in a substantial overall return of capital to shareholders.
At the same time valuations are dirt cheap. Both CTL and T are trading at attractive historically attractive valuations on both a price to earnings and free cash flow basis.
CTL reporting earnings that exceeded estimates substantially. Management reaffirmed its commitment to the lofty dividend and indicated new investments should begin trim revenue losses in the foreseeable future. We should expect to see another buyback announcement in the next month.
This positive outlook should provide a catalyst for the sector to outperform and already CTL is up substantially this week. To take advantage Investors should consider rotating allocations into the Telecom sector either through direct purchases of large capitalization names CTL, T, or VZ.
For those seeking more diversification the Vanguard Telecom ETF offers exposure to these names in its top ten holdings with a minimal management fee of just 10 basis points.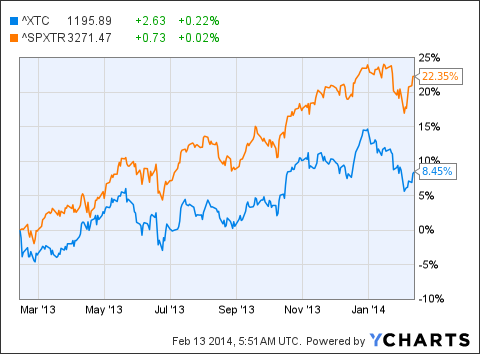 Disclosure: I am long CTL, T. I wrote this article myself, and it expresses my own opinions. I am not receiving compensation for it (other than from Seeking Alpha). I have no business relationship with any company whose stock is mentioned in this article.