Inogen Inc. (NASDAQ:INGN), a medical technology firm that markets portable oxygen concentrators for patients with chronic respiratory conditions, plans to raise $75 million in its upcoming IPO on Friday.
The Goleta, California-based firm will offer 4.4 million shares, including 20% insider shares, at an expected price range of $16-$18 per share. If the IPO can find the midpoint of that range at $17 per share, INGN will command a market value of $342 million.
INGN filed on November 27, 2013.
Lead Underwriters: J.P. Morgan Securities LLC
Underwriters: Leerink Partners LLC, Stifel Nicolaus & Company Inc, William Blair and Co. LLC
Summary of Inogen Inc. Business
INGN is a medical technology company, which develops, manufactures, and markets portable oxygen concentrators to be used in oxygen therapy for patients suffering from chronic respiratory conditions. The concentrators eliminate the need for these patients to rely on stationary oxygen concentrator systems. (These force patients to use a limited oxygen supply when they leave their homes.) INGN's portable devices weigh 4.8 or 7.0 pounds and allow for significantly improved mobility on the part of patients. See picture below.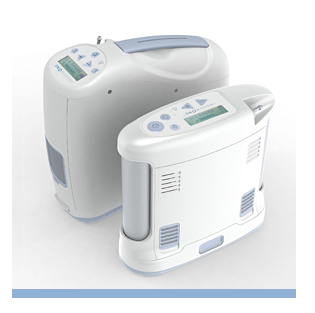 INGN markets its products through a direct-to-consumer strategy. This approach grants the company an advantage over other manufacturers of portable devices, who commonly market their products through home medical equipment providers that have invested significant resources into the infrastructure required to support stationary systems. Since adopting its direct-to-consumer sales strategy in 2009, INGN has directly sold or rented Inogen One systems to more than 40,000 patients.
Valuation
INGN offers the following figures in its S-1 balance sheet for the nine months ending September 30, 2013:
Revenue: $55,681,000.00
Net Income: $3,464,000.00
Total Assets: $60,862,000.00
Total Liabilities: $26,667,000.00
Stockholders' Equity: ($82,549,000.00)
INGN has grown its revenue from $10.7 million in 2009, when it adopted its direct-to-consumer sales model, to $48.6 million in 2012. In 2012, approximately 60% of the firm's total revenue came from direct-to-consumer business, and approximately 40% came from business-to-business sales.
The Competition
INGN competes with other manufacturers and distributors of portable oxygen concentrators, as well as providers of other oxygen therapy solutions, such as home delivery of oxygen tanks or cylinders. Some of the firm's competitors are established, better-capitalized companies. Significant manufacturing competitors include Invacare Corporation (NYSE:IVC), Respironics, Inova Labs Inc., and DeVilbiss Healthcare. Competitors providing oxygen therapy include Lincare Inc., Apria Healthcare, Inc. Rotech Healthcare, Inc. and American HomePatient, Inc.
Management
President and CEO Raymond Huggenberger has served in his current positions since 2008. He previously served in various management positions with Sunrise Medical Inc. and in various management positions with McDermott and Bull Inc. Mr. Huggenberger serves on the board of directors of Wellfount Corporation, a pharmacy services company. Mr. Huggenberger graduated from AKAD University in Rendsburg, Germany in Economics and completed the Advanced Marketing Strategies Program at INSEAD, Fontainebleau, France.
Conclusion
We rate this IPO a buy in the proposed price range of $16 to $18.
INGN's systems represent a significantly higher quality of care for respiratory patients, and its direct-to-consumer sales model renders it far less vulnerable to the anti-innovation momentum of the medical device industry than its competitors. The firm has attained profitability and has seen significant revenue growth in recent years.
Though portable oxygen concentrators currently account for only approximately 5% of the oxygen concentrator market in the US, they are likely to gain much greater market share as consumers become more informed about their options, and INGN will be well-positioned to take advantage of this expansion as the leading worldwide manufacturer of portable oxygen concentrators.
Disclosure: I have no positions in any stocks mentioned, but may initiate a long position in INGN over the next 72 hours. I wrote this article myself, and it expresses my own opinions. I am not receiving compensation for it (other than from Seeking Alpha). I have no business relationship with any company whose stock is mentioned in this article.