I first wrote about Columbia Seligman Premium Tech (NYSE:STK) about four months ago. At that time it was selling at a -7.57% discount and returning 12.84%. While the market has caught up with STK a bit, it's still a standout in the equity-income category.
STK is an unleveraged technology fund with an inception date of 25 November 2009. Its investment objective is to produce income and capital appreciation through a covered-call options strategy in the technology sector, a sector that lends itself especially well to that strategy. The fund's top holdings include Lam Research (NASDAQ:LRCX), Teradyne (NYSE:TDC), Apple (NASDAQ:AAPL), Check Point Software Technologies (NYSE:CKP) and Google (NASDAQ:GOOG).
Data presented here comes primarily from cefconnect.com and the company's annual reports.
Here are some key metrics for the fund as of mid-day 12 Feb 2014.
| | |
| --- | --- |
| Total Net Assets | $252.990M |
| Market Price | $15.75 |
| NAV | $16.54 |
| Discount | -4.90% |
| 52 week average discount | -5.71% |
I noted four months ago when the fund was selling at a -7.6% discount that it was likely to see that discount revert to its mean discount of near 5%, which it has done, although it took a bit longer than I had anticipated. Along the way it dropped to below 10%, which I took as a buying opportunity and added a bit to my stake. As the discount has decayed, market price has produced a sweet return. The fund is up 9.31% YTD on price (2.22% on NAV). For the past 52 weeks it's up 10.2% on market price and 15% on NAV. These prices do not, of course, include the managed quarterly distribution of $0.4625 which returns 11.2% on NAV and 11.8% on an investment at today's market price.
Note that the fund pays a managed distribution, something I tend to avoid, but in this case I made an exception. This means that the fund is committed to a fixed distribution payment. In the case of STK, the fund has paid a $0.4625 quarterly since inception. Funds that offer managed distributions tend to maintain that distribution as long as possible; they want their investors to be able to count on it quarter after quarter. That's not to say that they will never reduce the distribution, but that would be an extreme move that should be telegraphed well in advance from carefully following returns on NAV vs distribution payouts. Suffice it to say that there is no indication at this time that any change is in the offing at STK.
Until the last two distributions, payouts have been heavy on Return on Capital (or ROC). The 5 quarterly $0.4625 distributions prior to last November's were 100% ROC. I'll come back to ROC in a minute, but first let's note a bit of change. 2013's final distribution and 2014's first (ex-date 13 Feb 2014) show no ROC, comprising about three-quarters "income" and a quarter "long cap gain." In my previous article I anticipated this change for the November distribution and, again, would not be surprised to see it continue another quarter or more. However as I discussed earlier, those non-destructive ROC distributions are not something to be shunned as some are inclined to do. Indeed, they should be welcomed as they represent tax-deferred income, added to the basis cost for capital gains taxation if and when the fund is sold. For a discussion of ROC in option-income equity funds, see that article. (Note: I am emphatically not a CPA nor a tax advisor of any kind, and I've been wrong on things before, so be sure to check this with a knowledgeable tax advisor.)
Suffice it to say here that ROC is not the evil some may portray it to be. When a fund has returns on NAV in excess of its distributions on NAV it is not returning your money at the expense of the fund's asset value. That's simple arithmetic. And such is the case for STK. Here's the twelve month annualized data:
| | |
| --- | --- |
| STK | |
| Distribution Rate on NAV… | 11.2% |
| Total Return on NAV… | 15.0% |
One final point in anticipation of the other major objection that comes from CEF naysayers every time they are discussed: Negative UNII (Undistributed Net Investment Income). Although excessively high negative UNII can signal dangerously threatened distribution sustainability, option-income funds commonly have modest levels of negative UNII. For STK it is currently -$0.0329, a mere 7% of the quarterly distribution. I submit to the naysayers that this does not even begin to approach a worrisome UNII, although I'm sure someone will bring it up anyway.
How has STK performed other than on a distribution yield basis? Here's where the cautious investor will want to pay close attention. 2012 was not a good one for STK. Its market price underperformed its category by about 75% as its NAV was essentially flat for the year. 2013 was a quite different story on the NAV front where returns (18.5%) slightly beat the category gains (18.2%), but market price -- perhaps reflecting the hangover from the previous year -- lagged the category by about 40%. On the surface that 40% will sound terrible, but to a buyer it was an opportunity, opening as it did a huge discount on purchase and the prospects for a profit-creating reduction of that discount. This is precisely what has come to pass and the market move YTD is largely an erosion of that discount.
Is there still opportunity here? I believe there is. The discount remains attractive. Management is showing that it can deliver impressive returns. The distribution rate is sufficiently out of line with the fund's underperforming (on NAV) peers that it seems inevitable that the discount will continue to erode in the coming months.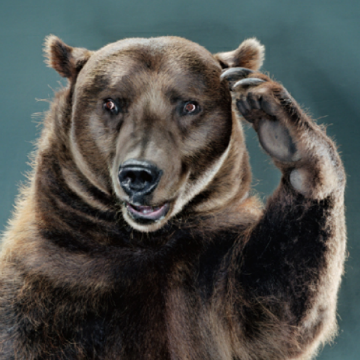 Finally, ask yourself what sort of market are you expecting for 2014. Few are likely to answer that question by suggesting that a repeat of 2013's amazing bull run is in the cards. Most, I suspect, look to a mostly flat, perhaps even a bit down, market for the year. These are precisely the conditions that favor option-income investment strategies. As such, I have begun moving out of leveraged equity CEFs and more heavily into option-income funds such as STK.
Summing up here: STK remains an attractive opportunity for the income investor looking to pump up portfolio yield. It is paying just shy of 12% primarily due to the market having mispriced it relative to its Net Asset Value and its recent performance. I did not expect this mispricing to last when I brought it to your attention last fall, and I fully expect the trend to continue to whittle away at the discount. So, while there is opportunity here, it may be receding and any interested investor will want to explore that interest without delay.
As always, I remind readers that I am an individual investor. I have no claims to professional expertise of any sort in stock evaluation or tax affairs. I'm just sharing some research in the hope that it may be useful for others. Any actions a reader may want to take based on this research must necessarily be based on his or her own careful due diligence and with full consideration of his or her individual goals and needs.
Disclosure: I am long STK, AAPL, GOOG. I wrote this article myself, and it expresses my own opinions. I am not receiving compensation for it (other than from Seeking Alpha). I have no business relationship with any company whose stock is mentioned in this article.