Shares of Galena Biopharma (NASDAQ: GALE) have taken an absolute pounding lately, after it came to light that the company contracted a stock promotion group known as the "DreamTeam Group" to "increase investor awareness." While that may seem harmless at first go, a deeper look into the issue reveals some seriously troubling patterns of behavior by Galena's executive management - some of which is being openly questioned as potentially fraudulent by the investment community.
If you are new to this story, you can find overviews of the outstanding issues here and here.
Briefly, the pertinent issues are the following:
DreamTeam hired writers to say positive things about Galena on blogs, investor websites, and social media groups. Some of these authors failed to disclose their financial relationship to either Galena or DreamTeam.
Galena's management has been selling large amounts of shares on the open market over the past few months, coinciding with DreamTeam's promotional efforts.
These sales have occurred mostly around the time the DreamTeam Group was set to conclude their work.
Documents highlighting the DreamTeam's investor awareness campaign have been pulled from their websites, and the company has refused to comment to numerous requests for comment by other authors.
Backing this claim, here is a screenshot of a former DreamTeam Blog for Galena entitled "Galena Biopharma, Bull run only the beginning". As far as I can make out, the blog was pulled immediately after TheStreet.com ran their story.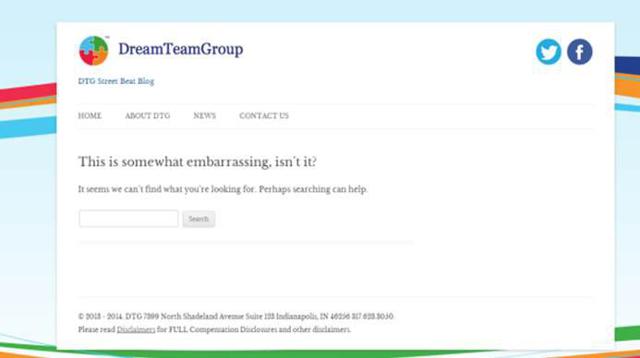 All of this begs the question: If Galena and the DreamTeam's activities were on the up and up, why are they pulling down blogs and refusing to publicly comment about their relationship now?
At the time of writing this article, Galena's management has still not publicly refuted these promotional activities, suggesting that Galena was indeed aware of these nefarious activities undertaken on its behalf.
So, did DreamTeam's efforts pay off?
As I mentioned in my other Galena article, the company's monstrous rise appeared to occur without a catalyst. In fact, I stated the following at the time:
"The initial NeuVax data is a little over a year and a half away, Abstral won't turn the company cash flow positive for a minimum of 4 more years, and Galena is about to embark on an expensive Phase 2 trial for another clinical candidate."
Put simply, I saw no reason for such a staggering bull run that topped out at a whopping 470% gain over the last 52 weeks. And I fail to see how the recent acquisition of Mills Pharmaceuticals adds anything of value to Galena at the current time.
Logic thus dictates that this meteoric rise was primarily the result of promotional efforts by DreamTeam, and had little to do with a change in the underlying fundamentals of the company.
Aren't you being too harsh? Abstral is reported to have gained 5% market share?
To that I would reply: Do you know what a 5% market share entails for this drug after accounting for marketing expenses, royalties and milestone payments to Orexo, etc.? Although all the pertinent details are still unknown, my rough estimates are that Abstral will generate no more than $30 million in net profits for Galena this year.
And my estimate doesn't even include the "first month free" can of worms brought up by Bronte Capital. If you do include the "first month free" and $500 rebate currently being offered to patients, I have a hard time coming up with a number higher than $20 million in net profits. Simply put, Abstral does not offer much in the way of value creation for shareholders going forward.
How about NeuVax? Its interim data readout will add value, right?
After digging into the issue, my belief is a solid "no." It's no secret that NeuVax, or E75, is enrolling patients slower than previously anticipated. And Galena's CEO Mark Ahn was questioned about this issue on Mad Money recently, where he gave an evasive answer in my opinion.
So, I decided to check out similar vaccines to get a feel for how long NeuVax's enrollment might take.
If you look at a similar vaccine being developed by the same clinical group (i.e., Dr.'s Peoples & Mittendorf) called AE37, something notable pops up. AE37 also took longer than expected to complete enrollment. How long? According to the history of changes on clinicaltrials.gov, it took over 5 years to complete enrollment with 100 fewer patients than E75's current Phase 3 trial.
What's even more problematic is the fact that AE37's trial allows for the enrollment of a broader patient population than E75. So, logically, one would think that AE37 would experience fewer problems in completing enrollment than E75.
Just to show you this is fact and not fiction, here is a screenshot of AE37's current Phase 2 clinical trial that just completed enrollment: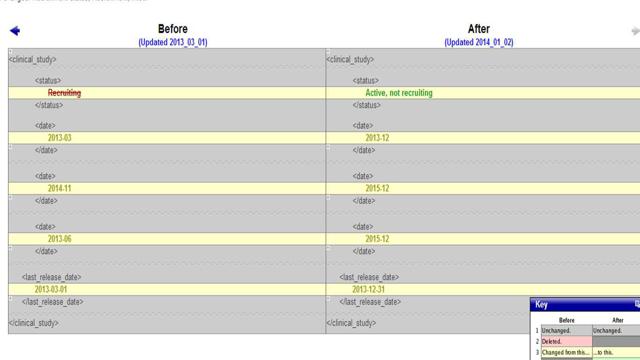 Source: Clinicaltrials.gov.
As you'll notice, AE37's enrollment status changed from "recruiting" to "not recruiting" on January 2nd, 2014.
So why is enrollment so slow for AE37 and E75?
My belief is that doctors are hesitant to put patients into these trials because the vaccines do not show significant clinical activity. Backing this assertion, AE37 has been touted as one of the best peptide based vaccines under study by none other than Dr. Mittendorf - yet the interim analysis for the vaccine showed no significant clinical activity, despite showing strong immune responses.
Don't believe me? Here is the poster in all its glory: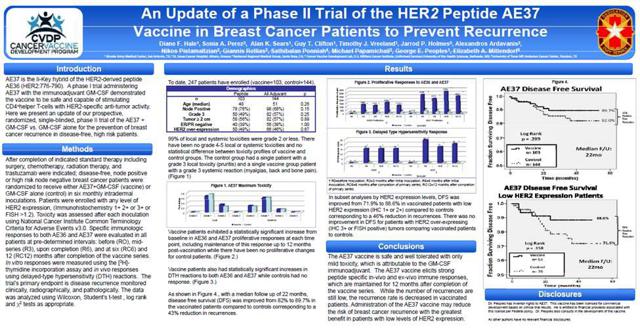 Source: Abstracts2view.com.
If you read closely, you will see something even more disconcerting. Because AE37 showed no statistical benefit to a broad range of HER2+ patients, they performed a sub-population analysis in low HER2+ patients. In case you haven't been paying attention to the details of Galena's story, NeuVax's target population is individuals with low HER2+ expression.
And guess what? Despite AE37 supposedly being one of the best peptide-based vaccines in development, the result was nowhere near significant in the interim analysis.
So what? This is a totally different vaccine that doesn't map onto NeuVax in the least!
Oh really? Remember, Galena keeps telling prospective investors, and even potential patients in NeuVax's current Phase 3 trial, that the vaccine showed a statistically significant clinical benefit. However, this doesn't appear to be totally true.
A review paper by this group had this to say about the long-term prospects of E75:
After a median follow-up of 60 months, there has been a persistent decrease in recurrences observed in the vaccinated patients compared to the control patients (10.6% vs 20.3%, p=0.098). Although the difference has lost statistical significance (emphasis added), we have used the data from these trials to identify a population of patients most likely to benefit from vaccination: patients with node-positive breast cancer with low to intermediate HER2 expression (1+ or 2+ by immunohistochemistry) [28]. A phase III trial randomizing HLA-A2/3+ patients meeting these criteria to E75+GM-CSF versus GM-CSF alone has received Special Protocol Assessment approval from the FDA and will begin enrolling patients in early 2012.
What's unclear is if this paragraph is referring to the sub-population analysis or the entire cohort? One can only presume it's the sub-population since the analysis using the entire population was non-significant at 24 months.
In short, this research group has a history of implying clinical activity for their peptide cancer vaccine platform, but the data simply do not support this conclusion. And this is the case for both AE37 and E75.
As such, I strongly suspect these analyses are influencing enrollment rates. Put simply, there are other breast cancer vaccines under development that patients are probably more excited about. Indeed, if NeuVax worked, patients would probably be knocking down the doors to get into the trial. So far, we have seen no evidence this is the case with either AE37 or E75.
But here is the kicker: NeuVax's success or failure is immaterial to Galena going forward
One of the biggest myths surrounding Galena is that NeuVax will be approved by the FDA within the next 2-3 years. To be fair, I've never heard the company say this will be the case, but it's out there in the ether regardless.
The truth is that NeuVax, even if it reports significant Phase 3 results, won't be up for regulatory review until 2022-2023! That's 8-9 years from now, in case you're counting. And again, if you don't believe me, here is a screenshot from clinicaltrials.gov to help you understand:

A full dataset won't be available until at least May 2022 to present to the FDA. So, an accelerated approval filing, supported by a proper data analysis, would take a minimum of 8 months, and that's if Galena really has all their ducks in order. But with the enrollment going even slower than expected, this trial may not see the light of day for another decade.
That's why NeuVax's prospects, good or bad, are completely immaterial to Galena's valuation anytime soon.
Bottom line: Galena's shares were trading well below $2 prior to DreamTeam's involvement in the stock. Since then, I see nothing that materially adds value to the company, and NeuVax's full data release is too far off in the future to matter quite frankly. When you strip away all the hype, all Galena has is a minor drug Abstral that is unlikely to ever be a major revenue generator. If it was going to be a major success, I highly doubt Galena would have gotten the drug for what could end up being less than $30 million all told. Drugs with significant revenue potentials command a premium, and no one can honestly say Galena paid a premium for Abstral.
Overall, I think investors are beginning to wake up to the significant problems at Galena and the stock is going to continue to head lower. I personally think that anything over $1.75 is froth, and think the stock might even end the year below $1.
Disclosure: I am short GALE. I wrote this article myself, and it expresses my own opinions. I am not receiving compensation for it (other than from Seeking Alpha). I have no business relationship with any company whose stock is mentioned in this article.