By Brandon Matthews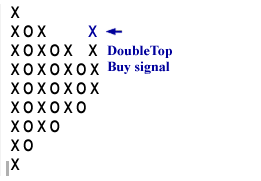 I recently wrote an article that showed a potential Point & Figure triangle forming for shares of Sirius XM Radio (NASDAQ:SIRI). The triangle broke to upside a bit too early, which killed the pattern before it completed. What happened next was truly amazing... the triangle reformed immediately and has now officially completed and broken to the upside based on today's trading.
What we seem to have is a double bullish triangle breakout, and you will not find this in any book. On the basics of Point & Figure, this should be viewed as confirmation of a supply and demand imbalance that will likely result in significant upside movement. This is exciting to watch. A double top has now been established at 1.22. A break at 1.23 will be the third consecutive confirmation signal given.
I had issued a price target of 1.35 based on the original triangle pattern. I reiterate that price objective based on this breakout, although shares could certainly appreciate higher. Look for a three point reversal from the top of a high pole formation that could occur next, which could be much higher than my 1.35 target. (Click to enlarge)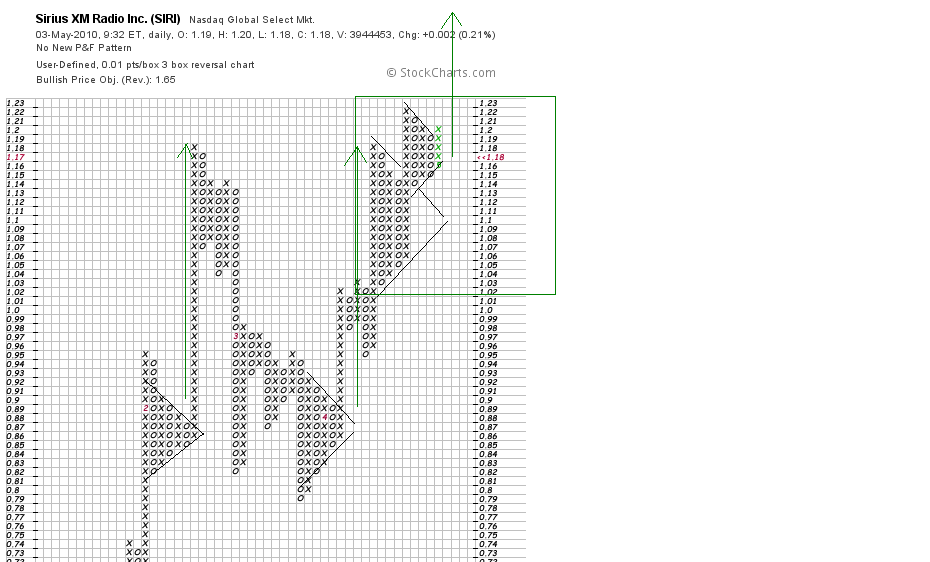 This breakout is occurring on the eve of Sirius XM's earnings release, which is expected to be on the positive side and should support the breakout to new highs.
Disclosure: Long SIRI