About The Company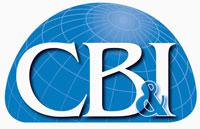 Despite its name, Chicago Bridge & Iron (NYSE:CBI) is involved in energy infrastructure. They claim they are the most complete energy infrastructure company in the world. Indeed, they have involvement in quite a wide range of markets- LNG, Gas Processing, Oil Sands, Offshore, Refining, Petrochemicals and Nuclear.
The acquisition of the Shaw Group went a long way towards this present diversity. Using $2.9 billion in cash and $490 million in equity consideration, the acquisition was closed in February of 2013. The cash was funded using around $1.1 billion from cash balances, with the remainder funded using debt financing.
Earnings Numbers
4th quarter 2013 earnings are not yet out, but the company has recently confirmed guidance for it, in addition to issuing guidance for 2014. Full year 2013 EPS is anticipated at $4.00-$4.35, with revenue of $10.7-$11.2 billion. 2014 EPS is anticipated at $4.80-$5.65, with revenue of $12.6-$13.2 billion, all a very healthy increase.
From 2003-2012 CBI managed to increase EPS at an annualized rate of 15.9%. Negative earnings were seen in the dreadful year of 2008, but earnings were positive in all other years. That same time period also saw annualized growth of 13.0% for revenues and 14.2% for operating income.
Resilient Towards Cuts In Government Spending
CBI has 4 main operating groups:
Engineering, Construction and Maintenance
Government Solutions
Technology
Fabrication Services
It might cause some trepidation with potential investors to see Government Solutions in there. Both the Department of Defense and the Department of Energy have faced mandated spending cuts. Both of these departments are what CBI traditionally serves. Despite the issues with government spending, the Government Solutions group has been posting solid results. They explain that this is based on, "a diversified approach to the group's traditional market's: environmental, infrastructure, and federal and state government programs." New awards for Government Solutions were over $300 million in both the third and second quarters.
However, the 4th quarter will be affected slightly by the 16 day government shutdown. As it stands, Government solutions makes up only 13% of the company's revenues, so the impact shouldn't be too severe.
New Projects
Among projects awarded the company in the 4th quarter are two attractive ones worth $1 billion or more:
On December 2nd the company announced a $1 billion deal for the engineering, procurement and construction of an ethane cracker in Texas. This ethane cracker will have the ability to produce around 1.2 billion pounds of ethylene a year.
On December 10th the company announced a $5 billion deal for the construction of the first two trains of the Freeport Liquefaction Project. The two train LNG liquefaction facility will have a total capacity of more than 8.8 million tons of LNG per year.
Before the 4th quarter, CBI already had a $24.5 billion backlog. Other exciting projects Engineering, Construction & Maintenance has coming up is a recently announced joint venture with a state-owned, Chinese power generation company, as discussed in their recent earnings call. Its purpose is for the building of nuclear power plants. China's current nuclear power plants have 15 gigawatts of nuclear power generation capabilities, a number they want to increase to near 60 gigawatts by 2020.
In their diverse engagements you can find many attractions, but liquefied natural gas is particularly exciting. CBI receives about 30% of its revenues from LNG projects. CBI has a long track record of building terminals to import LNG. But the environment has changed recently. After an excessively abundant supply of LNG due to the shale explosion, which is predicted to grow in the years ahead, infrastructure is planned to be built to ship LNG to more profitable markets worldwide, creating the need for export facilities to be produced. With the U.S. having a LNG supply over 100 years, appetites for the fuel worldwide are growing.
Approval from the Department of Energy is needed before gas exports can be made to countries without free-trade deals. After the DOE approved the Freeport LNG project in Texas in May of 2013, shares jumped in anticipation of CBI's involvement. By December they had in fact been awarded the $5 billion deal. The Freeport project was only the 2nd the DOE had approved at that point.
As of the end of 2013, the DOE has over 30 other projects waiting for permits. Total capital spending on LNG from North America during 2015-2020 could be near $30 billion. There should be a steady stream of new LNG projects that CBI has the chance to compete on.
Conclusion
At a market cap of $8.3 billion and a beta of 2.39, it's both a bit smaller and a bit more volatile than what I typically invest in. It's not far from its 52 week high, either, which is $83.42. It's current P/E is 24.12. If this market rally stalls, CBI's stock price could be in for some trouble, making opening a position right now a precarious one. Especially since not much is doing on the dividend front, as the payout has been $.05 for a few years, which currently yields .25%.
Far from being a counter-cyclical stock, their backlog position and potential is nevertheless very attractive. The build of LNG facilities makes energy infrastructure an attractive place to be in 2014 and beyond for revenue and EPS growth. When looking at its forward 12 month PEG ratio, it is only 1.08. I'd recommend slowly building a position in this one.
Disclosure: I am long CBI. I wrote this article myself, and it expresses my own opinions. I am not receiving compensation for it (other than from Seeking Alpha). I have no business relationship with any company whose stock is mentioned in this article.