Global warming is a reality but does not necessarily mean higher temperatures. It also means different weather and overall climate changes. Obviously, the current blizzards occurring over the north-eastern part of the USA are probably linked to changes in the Jet stream, says Jennifer Francis from the Rutgers University (article in Neue Zürcher Zeitung, 17th of February 2014). Jet streams are fast flowing, narrow air currents found in the atmosphere. Jet streams are caused by a combination of a planet's rotation on its axis and atmospheric heating. Jet streams form near boundaries of adjacent air masses with significant differences in temperature, such as the polar region and the warmer air towards the equator. The warming in the Arctic causes the jet stream to weaken and consequently pushes frequently cold air from the Arctic to southern parts such as the north-eastern part of the USA. What does this mean for energy stocks and particularly nat gas prices? In the last couple of years we experienced massively falling nat gas prices because of higher production from new shale gas sources.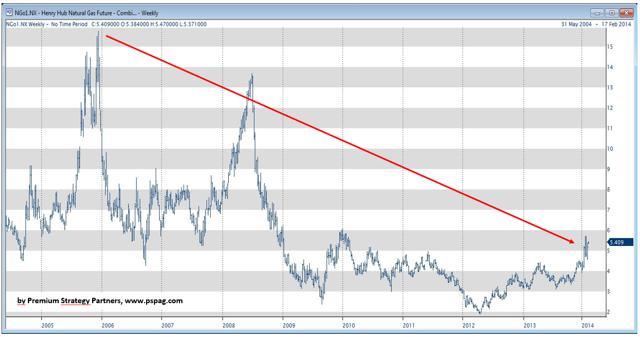 But recently, nat gas prices massively rebounded and actually were skyrocketing. Prices went up from $ 3.20 in August 2013 to over $ 5.60 in January 2014.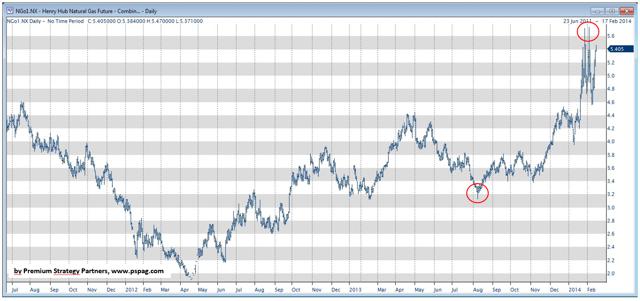 On the other hand, many energy producers such as Devon Energy (NYSE:DVN) or Chesapeak Energy (NYSE:CHK) have performed far less explosive. While nat gas prices went up by 75% since August 2013, DVN went up by approx. 10% and CHK is even flat. Over the last couple of years, DVN and CHK performed poorly, particularly to the S&P 500. So there is lots of room to catch up.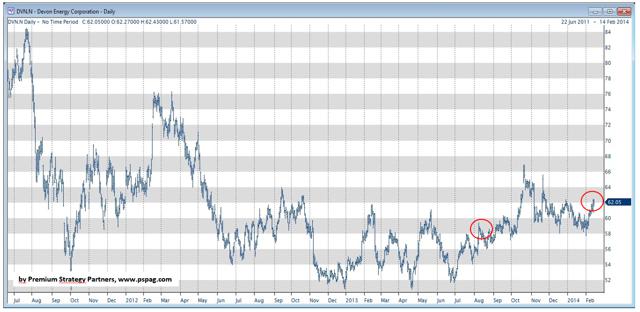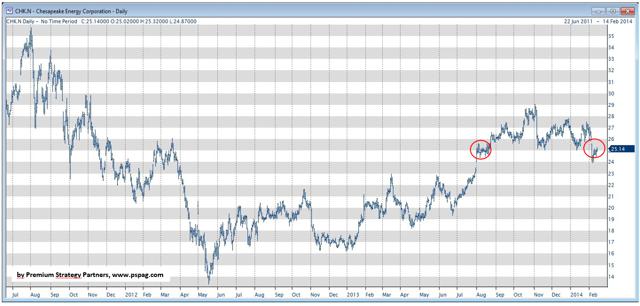 Sure, DVN and CHK aren't pure nat gas plays, but nevertheless generate a substantial part of their earnings from nat gas. Oil hasn't interfered negatively either as prices are down only by approx. 3% since last August.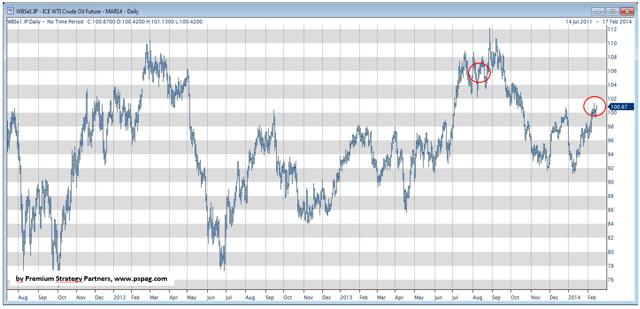 We also know that most energy producers are actively hedging a part of their production, as very likely did DVN and CHK. These hedges detained both stocks from performing much stronger. The big question going forward will be: was this only a very rare weather occurrence? Based on Jennifer Francis findings, the answer must be "very likely not". If this cold weather happens on a regular base, nat gas demand will fundamentally change and prices will be sustainably higher going forward. I have the impression that markets are underestimating the new climate reality and its impact on nat gas and oil demand in the northern parts of the USA. Finally, ExxonMobil (NYSE:XOM) did a smart move in buying more nat gas potential when it took over XTO in 2010. XOM also kick started on Friday and looks technically very bullish.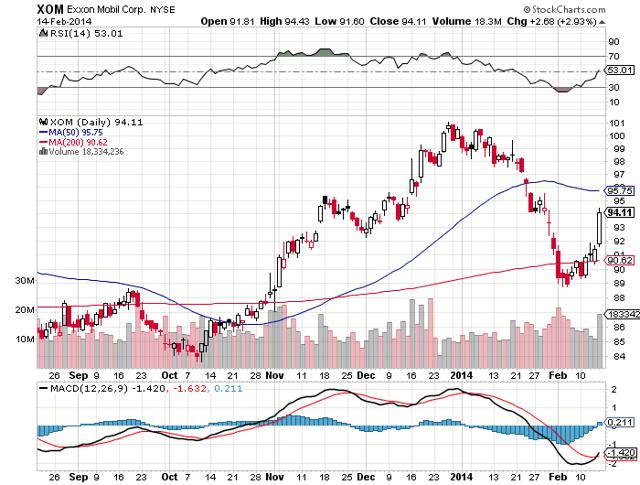 My sector favorites to play the new reality of sustainable higher nat gas prices are DVN and XOM.
Disclosure: I am long DVN, XOM. I wrote this article myself, and it expresses my own opinions. I am not receiving compensation for it. I have no business relationship with any company whose stock is mentioned in this article.