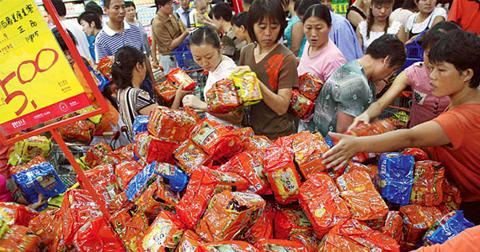 Talk of inflation is rarely a positive topic, but as it pertains to China, the mere mention of inflation is downright toxic. Consider that while China's economy is still flourishing, Chinese stocks have been lackluster this year, hampered by Beijing's efforts to tighten monetary policy in a bid to prevent the real estate market from overheating.
The People's Bank of China has shown a willing to blunt property prices while maintaining pro-growth policies and one of doing just that is by raising reserve ratio requirements, which the central bank has now done three times this year. The reserve requirement was bolstered to 16.5% from 14.5% just this weekend, removing $44 billion from China's financial system in the process.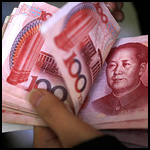 Xie Xuren, China's finance minister, has admitted that "the foundation of China's economic recovery is not very solid," according to a Bloomberg News report.
Xie went onto to say China wants to maintain a loose monetary policy and a pro-growth fiscal policy, so an interest rate hike is probably off the table, at least in the near-term. In other words, the PBOC would prefer to eschew harsh inflation fighting methods in favor of a more docile approach.
Property prices rose by almost 12% in March, but Beijing is aiming to reduce loan growth in China this year by as much as 22%. In addition, down payment requirements for first-time home buyers and real investors have been significantly raised, but only time will tell if these actions are enough to keep inflation at bay.

Disclosure: No positions