The increase in demand for preferred REIT shares is at an all-time high as many investors find the complementary fixed-income class especially attractive. This bodes well for investors as the menu for REIT alternatives helps to round out a diversified real estate portfolio.
Remember that the primary objective for preferred shares is income and therefore the intelligent REIT investor should remain focused on the fact that Preferred REIT income is equivalent to bonds (for income); however, they yield more than bonds (but with a similar risk profile). Perhaps a better way to describe preferred stocks is that they could be something like a "bond replacement" strategy.
I often recommend that investors implement a blended strategy of buying both REIT common stock and preferred stock; this way investors can take advantage of any dividend growth and stock appreciation from common stock, while enjoying higher dividend yields from preferred stock. The preferreds could add more of a complementary "bond-like" component to the fixed-income portion of your portfolio.
As explained by Larry Raiman (founder and CEO of LDR Capital Management) REIT preferred shares offer investors five characteristics:
Attractive long term risk-adjusted returns
High current income
Good underlying credit quality backed by U.S. commercial real estate
Historically low volatility as compared to equities
Low correlation to other asset classes
Before addressing each of the above (characteristics), Raiman suggests a review of the following basic terms of REIT preferreds:
Market listed securities with $25 par value
Perpetual fixed and floating rate securities
Dividends paid in cash on a quarterly basis
New issues carry 5-year call protection
REIT preferred securities are normally a non-voting class of ownership
Senior in ranking to common stock but junior in ranking to debt
Ratings for REIT preferred securities are usually lower than debt since preferred dividends do not carry the same covenant protection as interest payments from bonds.
REIT preferred securities carry cumulative dividend covenants. A cumulative preferred stock requires that if a company fails to pay any dividend or any amount below the stated rate, it must make up for it at a later time.
New issues incorporate typically change of control provisions.
REIT preferred dividends are generally taxed at ordinary income rates.
Now let's review the 5 attractive characteristics for investing in REIT preferreds:
Attractive long term risk-adjusted returns. Dating back since the beginning of 1997, REIT preferred shares have delivered consistent total returns to investors. In fact, the asset class has produced total returns in 13 years of the 17 former calendar years. More specifically, REIT preferred shares have produced a 6.8% compound annual total return to investors over the past 17 years.
In comparison, over that same time period, the broader preferred market has produced a 4.3% compound annual total return and S&P 500 Index has produced a 7.2% compound annual total return. Taken together with the next section, which details how REIT preferred shares have exhibited lower volatility than the broader preferred category and 1/3rd the volatility of the S&P 500 Index, risk-adjusted returns to this asset class have historically been quite attractive on a relative basis.
Compound annual returns from 1/1/97 - 1/31/14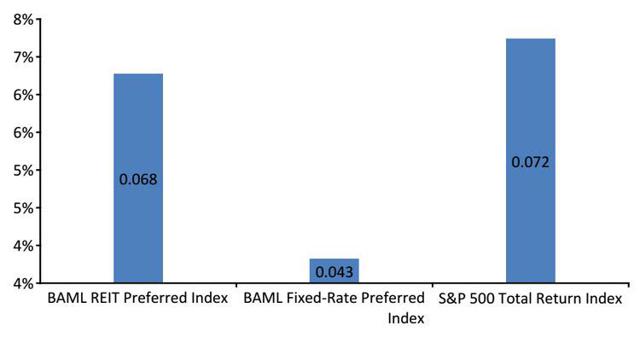 REIT preferred asset class has produced positive returns in 13 of the past 17 years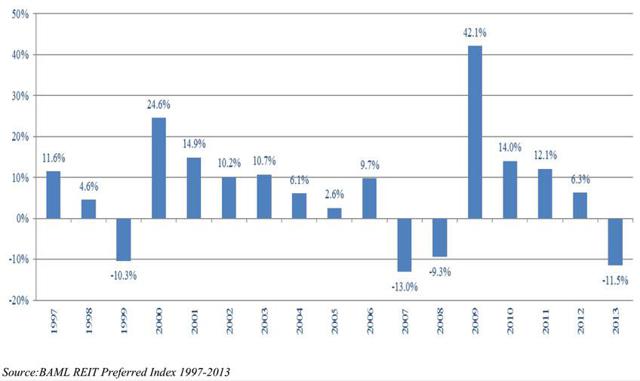 Historically low volatility as compared to equities. Based on LDR Capital calculations, REIT preferreds as measured by the BAML REIT Preferred Index has exhibited less than 1/3rd the volatility as U.S. equities in the past 17 years. As well, REIT preferreds exhibited lower volatility in returns as compared to the broader preferred market.
Historic volatility from 1/1/97 - 1/31/14

High current income. We now calculate that the REIT preferred arena is providing an average 7.4% current strip yield. This yield stands in excess of most other fixed income and equity alternatives, and is now almost double the current yield on REIT common stocks. REIT preferreds pay dividend to investors on a consistent quarterly basis in cash.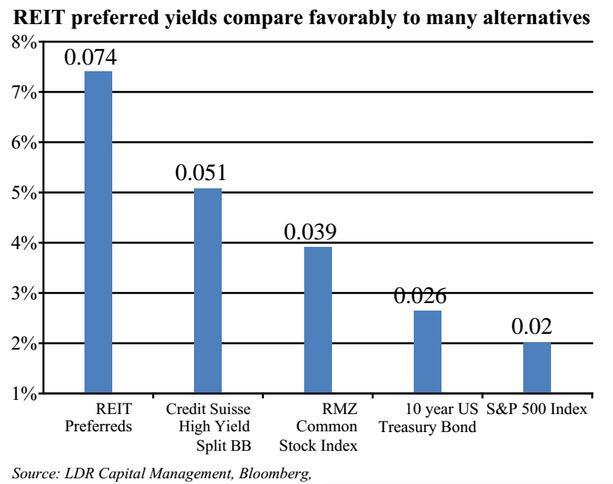 Good underlying credit quality backed by U.S. commercial real estate. LDR Capital Management believes the credit quality of underlying REITs continues to strengthen given an improving economy and balance sheet restraint by most companies. According to JPMorgan, REITs have reduced their leverage (total debt over gross assets) to 44% as of 3Q.2013 from 54% in 2008 and 46-47% in 2011 and 2012. Debt as a multiple of recurring EBITDA declined to 6.6x at 3Q.2013 compared to a peak of 7.2x at the end of 2009.
Specific to REIT preferreds, LDR Capital Management has determined that the average REIT is covering preferred dividends by 7.7 times after accounting for recurring capital expenditures (not a priority financial claim as compared to preferred dividends).
Overall, LDR believes REITs now contain the lowest debt levels since 2000, providing a solid equity foundation for REIT preferred credit quality. In fact, during the economic downturn between 2007-2009, we count only four REITs that deferred paying their preferred dividend obligations. Of those, all but one paid back all preferred dividends and are now current. As seen below, LDR Capital calculates the average REIT with preferred shares has 51% equity, subordinate to preferreds, a solid level of foundation for stability.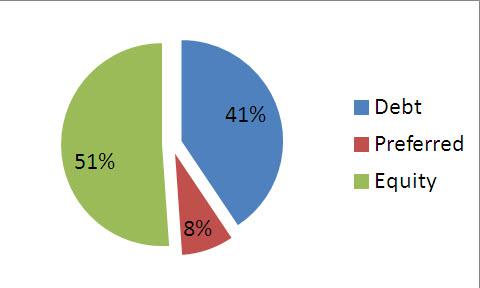 Low correlation to other asset classes. REIT preferred shares have historically exhibited low correlation as compared to several other asset classes, thereby offering investors the ability to diversify risk within their overall portfolio.
REIT Preferred correlation to various asset classes 11/30/2000 - 1/31/2014

Material investment risks in REIT preferreds. First, fundamental risk - economic recession can impact rent and occupancy rates and underlying REIT cash flow. Second, interest rate risk - as high income paying securities, REIT preferreds can be exposed to adverse changes in interest rates. Third, liquidity risk - preferred shares trade with less volume than common stock. Finally, takeover risk - Securities without change of control provisions are susceptible to a corporate event that negatively impact credit standing.
Here Are a Few REIT Preferreds Worth Considering
One of the primary reasons that I like preferred shares is because unlike bond holders, preferred owners aren't creditors of the company and thus have no standing in the creditor pecking order. Conversely, they do not share in a REIT's growth in dividends, cash flow or NAV accretion, even though they are considered "equities." This makes the income highly attractive, albeit at the cost of upside in dividends and capital appreciation.
As referenced above, the REIT preferred asset class is now providing a current unleveraged yield of about 7.4%, and according to LDR around 70% of the shares trade at discounts to their $25 par value. Needless to say, that makes the list of attractive preferred REIT shares a long one. However, here are a few REIT names that I mentioned in my most recent REIT newsletter:
Felcor Lodging (FCH-C) 8% Series C preferred. At its current price of about $24.50 per share, this preferred offers a strip yield (including accrued dividends) of 8.2% and also offers a nice discount to par value.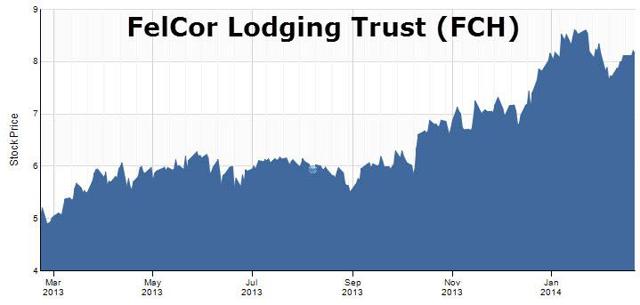 Cedar Realty Trust (CDR-B) 7.25% Series B preferred. At its current price of about $23 per share, this preferred offers a strip yield (including accrued dividends) of 8.0% and a significant discount to par value.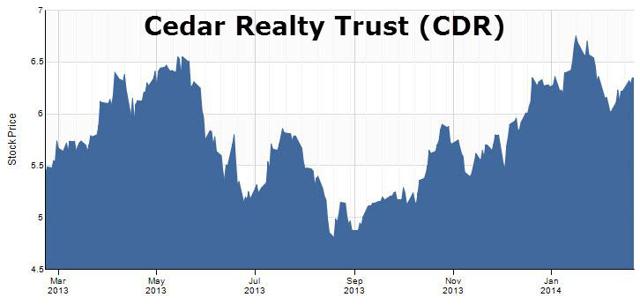 EPR Properties (EPR-C) 5.75% Series C convertible preferred. At its current price of about $20.70 per share, this preferred offers a strip yield (including accrued dividends) of 7.0% as well as upside capital growth participation in the event the underlying common stock performs well.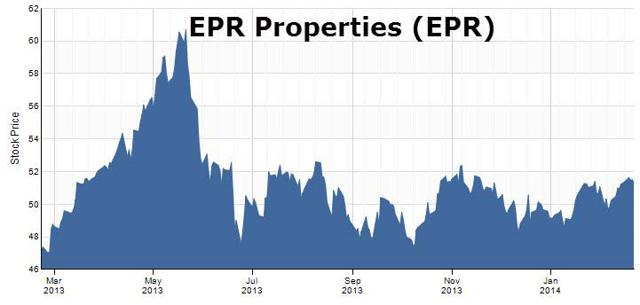 In closing, one word of caution: I would not recommend an "all out replacement" of REIT common stocks for REIT preferred shares. Over any reasonable time period, total returns for common REIT shares will most definitely outperform the preferred REIT cousins.
Generally REITs issue around 10% in preferred stock as this is an attractive alternative to traditional debt, and the decision to issue this type of stock is viewed as a form of permanent debt for their companies. Although I generally do not recommend mortgage REITs, I believe there are opportunities worth recognizing in that sector and a few weeks ago Rubicon provided some options in that space (see his article HERE).
LDR Capital Management manages a Fund that was launched in May 2009. This Fund concentrates its invested capital in the REIT preferred arena, as asset class that in our view has delivered attractive risk-adjusted returns to investors for 17 years. REIT preferreds are backed by high quality U.S. commercial real estate and have historically exhibited an extremely low default rate, with every outstanding REIT issuer current on its dividend obligations. Over a 17-year timespan, REIT preferreds have generated a 7% compound annual return to investors with an average 5-6% volatility level.
Larry Raiman is Founder and CEO of LDR Capital Management. His REIT career spans 21 years and includes both sell-side research experience as well as buy-side portfolio management and investment experience. For more information on LDR click HERE.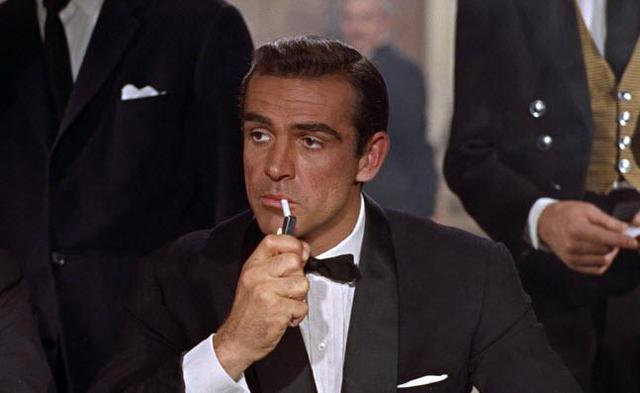 Finally, remember, there is only one Bond; that is James Bond. Although I'm a huge fan of 007, I have a strong allegiance to Sean Connery, in my opinion, the only TRUE James Bond. I just want to clarify that point. I wish you luck, sleep well at night, and "live and let die."
For more information on REIT Preferreds, check out my monthly newsletter HERE.
REITs mentioned: (NYSE:FCH), (NYSE:CDR), and (NYSE:EPR).
Disclaimer: This article is intended to provide information to interested parties. As I have no knowledge of individual investor circumstances, goals, and/or portfolio concentration or diversification, readers are expected to complete their own due diligence before purchasing any stocks mentioned or recommended.
Disclosure: I am long O, DLR, VTR, HTA, STAG, UMH, CSG, GPT, ARCP, ROIC, MPW, HCN, OHI, LXP, KIM. I wrote this article myself, and it expresses my own opinions. I am not receiving compensation for it (other than from Seeking Alpha). I have no business relationship with any company whose stock is mentioned in this article.