When the long-simmering debt crisis in Europe finally boiled over last week, chaos ripped through global equity markets. But the worst of the damage was done at the center of the storm, with many European equity markets plunging more than 10% on the week. Although most markets clawed back the ground lost with a sharp rebound on Monday, many are convinced that the worst is yet to come.
With the future of the euro far from certain and expectations of ongoing instability in Europe, many investors have begun looking for ways to scale back exposure to European equities. While many investors have defaulted to selling Europe and buying the US, others are hesitant to establish a big concentration in a region that, by many measures, isn't much better off than Greece.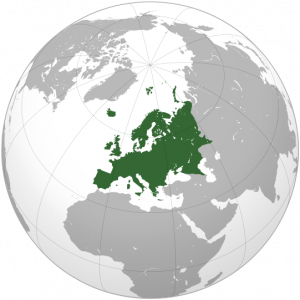 Fortunately, for investors in search of options that are 1) ex-US, 2) ex-Europe, and 3) developed markets, there are a number of options. Below, we profile several ETFs that match these criteria in four distinct categories:
Ex-Euro Europe
For investors looking to maintain exposure to Europe but anxious about the potential impact of a steadily declining euro, there are a number of options within the Europe that are light on exposure to the eurozone common currency:
Japan
The first four months have unfolded as a reversal of trends that dominated global markets in 2009. Japan seemingly cemented its status as a global dog last year as a stubbornly strong currency and worries of deflation weighed on equity markets. But Japan has seen an abundance of good news this year, with the economy showing signs of life as exports pick up. There are a handful of ETFs offering exposure to Japan's equity markets, including:
Australia
Most US investors don't consider Australian equities when establishing ex-US developed markets exposure, but this unique economy is an interesting choice for those looking to reallocate cash that has been pulled out of Europe. A generally strong relationship with resource-hungry China has positioned Australia to benefit from ongoing growth in emerging Asian economies. Currently, there are two ETFs offering exposure to Australian equities: an iShares fund focusing on large caps and a small-cap ETF offered by IndexIQ.
Canada
Because it isn't a component of the EAFE zone, many investors are light on exposure to Canadian equities (or miss out altogether). While some dismiss the Canadian economy as a resource-intensive market, that isn't exactly the case for ETFs offering "Northern Exposure." While the Claymore/SWM Canadian Energy Income Trust (NYSEARCA:ENY-OLD) focuses on companies in the oil and gas industry, two other Canadian ETFs offer well-rounded exposure:
Disclosure: No positions