Emerging market investing isn't for everybody, but the rewards can be pretty appealing. Even in a relatively unexciting area like food retailing, CBD (NYSE:CBD) and FEMSA (NYSE:FMX) have done considerably better than the S&P 500 over the past five years, returning 242% and 277%, respectively, against about 139% for the U.S. index. Granted, FEMSA is not purely a retailer and not all retailers have done so well - Wal-Mart de Mexico (OTCQX:WMMVY) is up about 104% over that same stretch, while Turkey's BIM is up only 14% and South Africa's Shoprite is down around 23%.
That brings me to Russia and Magnit (OTC:MGJCL), Russia's largest food retailer by store count and sales volume. Right off the bat, I'll warn readers that this is a stock that will require a little extra effort - there is no trading U.S. ADR that I aware of, though there is a highly liquid GDR in London (OTCPK:MGNT) that should be accessible if your broker allows you to trade foreign stocks (many, if not most, brokers now have systems in place to handle online foreign stock trades).
It stands to reason that a stock that requires extra effort to own had better offer something worthwhile. I believe Magnit does. Magnit is growing at an exceptionally fast pace, but still has a large market share growth opportunity, not to mention free cash flow leverage from above-average margins. Many readers won't even consider investing in Russian stocks, but I believe Magnit is worth a closer look from more aggressive and risk-tolerant investors.
A Familiar Model
What Magnit does is not so unusual on a global scale. Magnit is a food retailer that is bringing convenience store and hypermarket formats to a country that hasn't historically had those options for shopping. It's also important to note that "convenience store" means a little something different when you're talking about Magnit (or FEMSA) versus Kroger's (NYSE:KR) Kwik Shop/Quik Stop stores. Convenience stores outside the U.S. are not typically tied to gas stations and do not typically rely upon alcohol, tobacco, and snack food for the bulk of their sales. Basically, they're just smaller food markets.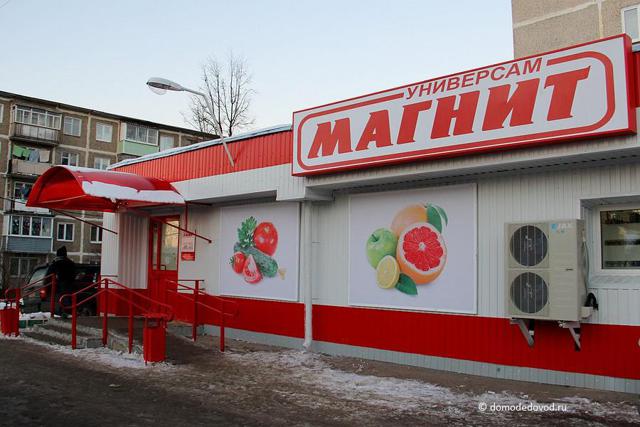 (Magnit convenience store; Source: Company)
Magnit basically focuses on the mass market; they carry name-brand products, but their pricing is on the more affordable end of the scale. The company supports this with a very strong IT and infrastructure system - about 85% of the company's COGS are handled through its own distribution centers, and management is looking to increase that percentage. The IT system is also an invaluable management tool, allowing the company to monitor and track consumer demand and in-store stock levels and coordinate orders and deliveries appropriately.
Magnit currently has around 6% of the Russian food retailing market, neck-and-neck with X5 Retail, and ahead of Auchan (around 3%), Dixy Group (around 2%), and O'Key Group (around 1%). As those share numbers might suggest, this is still a highly fragmented market. Even though there are still plenty of small stores and informal retailers competing with CBD, FEMSA, and Walmex in Latin America, Russia's retailing space is even less penetrated by national chain operators. Shopping habits don't change overnight, but advantages in selection, consistency, quality, and pricing favor scaled-up players like Magnit over the long term.
A Sizable Footprint, And Off The Beaten Path
Magnit ended 2013 with almost 8,100 stores, up from just under 6,900 in 2012. The large majority, 7,200, of these stores are convenience stores, but the company believes it has dialed in the formula for cosmetic stores (just under 700 at year end) and is increasingly looking to open cosmetics stores, as well as new "Magnit Family" family hypermarkets that basically combine the C-store and hypermarket concepts.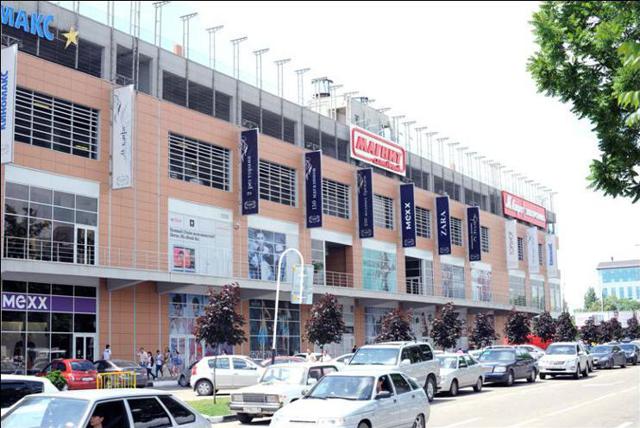 (Magnit Family store; Source: Company)
Importantly, about two-thirds of Magnit's store base is in cities with populations of less than 500,000 and the company is particularly strong in the Southern, Central, and Volga regions. By no means has the company ignored Moscow and St. Petersburg, but they account for less than 5% of the company's store footprint.
Drive Better Results Through Differentiated Execution
Depending upon your age, you may remember a time before supermarkets and/or when food markets were locally or regionally owned. Now, companies like Kroger, Wal-Mart (NYSE:WMT), and Safeway (NYSE:SWY) dominate the landscape as these large chains were able to use their size to make huge logistics investments and negotiate better prices with national suppliers to ultimately charge customers less (while offering larger selections).
I expect Magnit will follow a similar path. The company has already made significant logistics investments. The company owns over 5,000 trucks and operates 22 distribution platforms. More importantly, unlike some of its peers, Magnit thinks about its growth from the distribution center outward, always making sure they can profitably support new store openings. Magnit is also looking to control its own supply of certain products, opening and owning its own greenhouses. Magnit also pushes back on its suppliers - when it sees a multinational trying to charge a significant premium in Russia versus what it charges in other markets, Magnit pushes for more equitable pricing.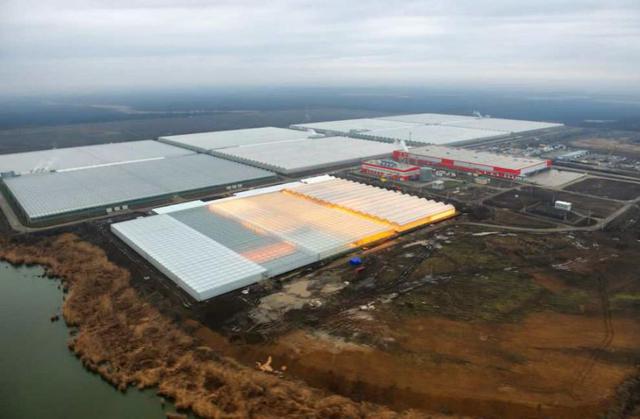 (a new greenhouse complex in Krasnodar Kray. Source: Company)
While it is not exactly an execution item, I feel I should also point out that the CEO (Sergey Galitsky) owns more than a third of these shares and is basically a self-made billionaire. Magnit's execution has been consistent and solid (they do what they say they will do) and management seems willing to be blunt - recently claiming that "a lack of urgency among store managers" was one of their biggest operating concerns. Russian companies have a poor reputation in general regarding shareholder rights and communications, but I would argue that Magnit communicates as well as, and frankly better than, many U.S. publicly-traded companies.
High Growth, High Expectations
Magnit, as well as its food retailing peers, sold off sharply at the start of the year. Some of this can be tied to economic issues related to a weak ruble and lower consumer spending, but some of it may well be profit-taking after an exceptionally strong year where the stock nearly doubled. Although Magnit's ability to maintain its pace of growth is a concern, the company's fourth quarter sales growth (up 26%) was basically on target and sales were up 25% in January (with an 18% increase in selling space).
Long term, I'm looking for roughly 14% sales growth as the company maintains an aggressive store expansion program and continues to improve its sales/sq ft metrics (where it does lack its rivals). Magnit's margins lead the sector and while I do expect the gap to shrink a bit over time, the ability to leverage existing store infrastructure should lead to FCF margins in the mid-single digits.
The Bottom Line
My cash flow growth assumptions lead me to a fair value estimate of about $65 on Magnit, or almost 15% higher than today's level. As I am using a double-digit discount rate (to account for the risks associated with Russia) for a company with a five-year history of high teens returns on capital that may be understating the potential.
As companies like CBD and FEMSA have benefited by offering scale and consistency to their respective markets, I believe Magnit can be a leader in the migration of the Russian food retailing market towards a smaller number of national operators. Magnit will not be the easiest stock to own, but I do believe there is an attractive growth story here.
Disclosure: I am long FMX. I wrote this article myself, and it expresses my own opinions. I am not receiving compensation for it (other than from Seeking Alpha). I have no business relationship with any company whose stock is mentioned in this article.