(Editors' Note: This article covers a micro-cap stock. Please be aware of the risks associated with these stocks.)
The resource sector is heating up with merger and acquisition activity as I predicted only a few weeks ago in this recent article. When the herd was ignoring our sector, I positioned my readers ahead of the curve and called it a rare holiday bargain sale. Now the sentiment for the junior miners is turning positive. This rally is just not for the gold and silver miners (NYSEARCA:SIL). The uranium miners (NYSEARCA:URA) are taking off as well as Japan looks to fast track the nuclear restart.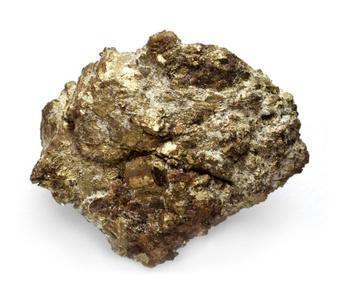 Now only a few weeks after a bitter tax loss selling season the resource sector is leading the market as evidenced by the outperformance of the TSX Venture Index over the Dow Jones Industrial Average (NYSEARCA:DIA) in 2014.
A huge influx of money has been rotating from the overvalued blue chips, social media such as Facebook (NASDAQ:FB) and Twitter (NYSE:TWTR), banks (NYSEARCA:XLF) and real estate sectors (NYSEARCA:XHB) into the junior mining resource stocks (NYSEARCA:GDXJ). Yes we have seen new highs in the major indices but the large money may have already been rotating for weeks into the undervalued junior gold and silver miners . Bull markets end on the average once every three years. Smart money may be selling bonds and intangible stocks for hard assets in the form of commodities and mining stocks. This chart below shows that the Venture Dow Ratio is breaking out above the 200 day for the first time in three years. Look for a bullish golden crossover of the 10 and 40 week moving average for a confirmation of the bottom.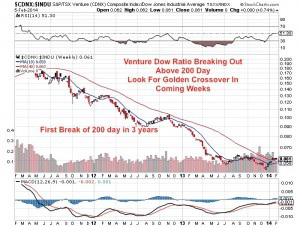 Goldcorp (NYSE:GG) is launching a hostile takeover for Osisko Mining (OSKFF) for $2.6 billion. Goldcorp is going after Malartic low grade-bulk tonnage Malartic Gold Mine. If Goldcorp is buying a low grade, high production asset then they probably think gold prices are headed significantly higher unlike the pundits on the TV. As the sentiment turns positive for gold look for the junior miners to continue to outperform. This may be the end of a long correction from $1900 in gold and $50 in silver. Look for a steady uptrend as the smart money in China and India has used this rare correction in the metals to load up on gold and silver at a discount price.
As I told you in this recent article, smart money may be entering the uranium miners for several weeks as well. Remember keep a close eye on the sector bellwethers such as Areva (OTCPK:ARVCF) and Cameco (NYSE:CCJ). Areva has outperformed in 2013 and I indicated Cameco should play catch up soon in 2014.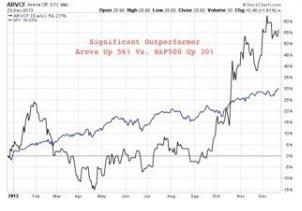 Now Cameco is making a bullish golden crossover and technical breakout. China, India and The Middle East are all regions with increasing energy demand because of improving living standards. Cameco says annual uranium consumption will rise 30% over the next 8 years. Don't be surprised
if Cameco or Areva or Rio makes moves in the junior uranium mining sector as they did in 2011 for the Roughrider Deposit in the high grade uranium Athabasca Basin district. Major discoveries are currently being made by Denison (NYSEMKT:DNN) at Wheeler River on the east side of the basin and Fission (OTCQX:FCUUF) at Patterson Lake South "PLS" on the West Side. Nexgen (NXGEF) recently doubled after hitting an impressive hole at their Arrow Prospect near the PLS discovery.
These are early stage explorers which means there are always risks as they continue to develop and advance these discoveries which may still be at least 7-10 years away from production. One should also keep a close eye on the emerging producers in the U.S. and the advanced projects in South America, Canada and Australia which should be picked up on a pullback.
Japan turning nuclear reactors back on, the expiration of the Russian HEU Agreement and the mothballing of uranium production all over the world due to record low spot prices could be the fuel for an explosive price spike and a major upturn in acquisitions of high quality assets in the hands of junior uranium miners.
Disclosure: I am long DNN. I wrote this article myself, and it expresses my own opinions. I am not receiving compensation for it. I have no business relationship with any company whose stock is mentioned in this article.