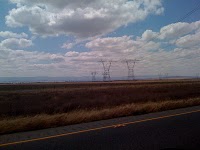 There are 30 electric utilities that yield 4% or more, in addition to providing relative safety, security, and stability. WallStreetNewsNetwork.com has come up with a list of numerous electric utility stocks that pay high dividends. Historically, utilities have paid favorable dividends for many years with low volatility.
Here are some examples of utility stocks that pay higher yields than what you would receive on a CD.
You can access a free downloadable Excel database of high yield electric utility stocks, which you can add to, change, and sort, at WSNN.com.
Disclosure: Author does not own any of the above.