Before the US market opened yesterday, the weekly jobless claims came in worse than expected and the January durable goods fell 1.0 percent, although that was slightly better than most forecasts. The S&P 500 got off to a slow start for the first 30 minutes yesterday but reversed directions shortly after Federal Reserve Chair Janet Yellen began her Senate testimony. Yellen reiterated her support for tapering and the view that weather has been responsible for the economic weakness of recent months. The market responded favorably. The S&P 500 ended the day with a modest gain of 0.49% -- enough to set a new all-time high and put the index into positive territory for 2014.
The yield on the 10-year note closed at 2.65%, down 2 bps from yesterday's close. The interim high was 3.04% at the end of 2013.
Here is a snapshot of the week so far as of Thursday evening.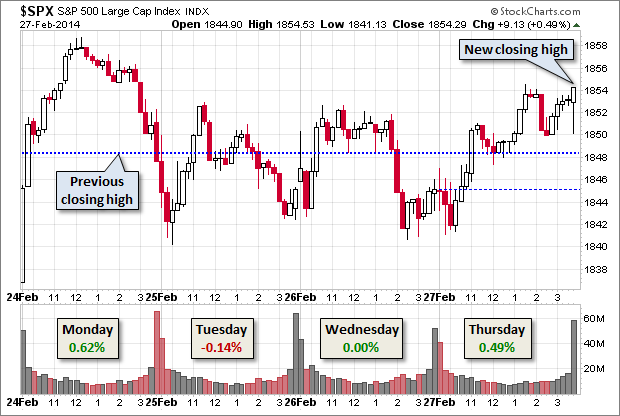 Participation in yesterday's new high was a bit restrained. Yeserday's volume was 6% below its 50-day moving average.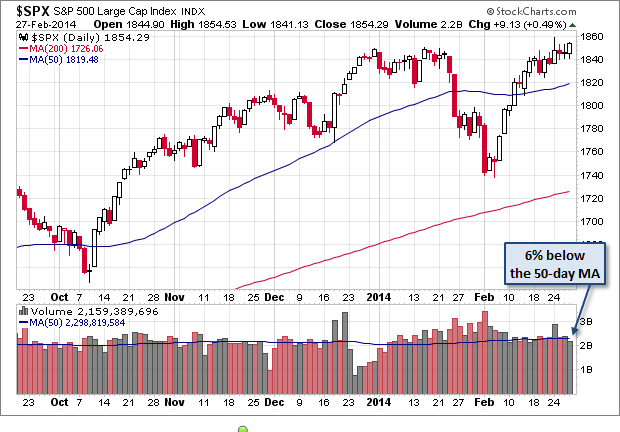 Here is an updated look at the S&P 500 drawdowns (percent off highs) since the market bottom on March 9, 2009. I've highlighted the declines in excess of 5%. We've now reset the series.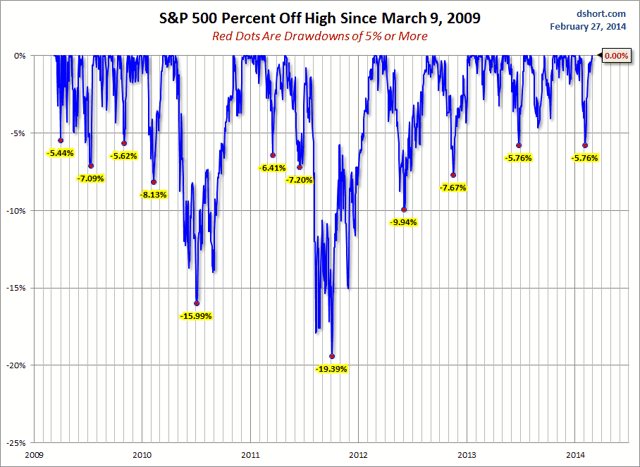 The S&P 500 is now up 0.32% for 2014.
Here is a longer perspective, starting with the all-time high prior to the Great Recession.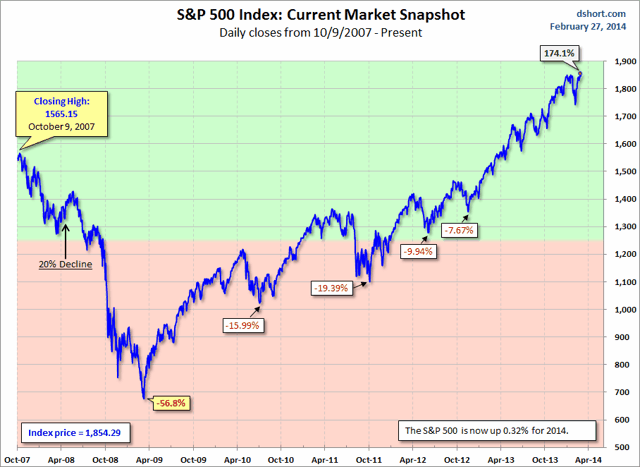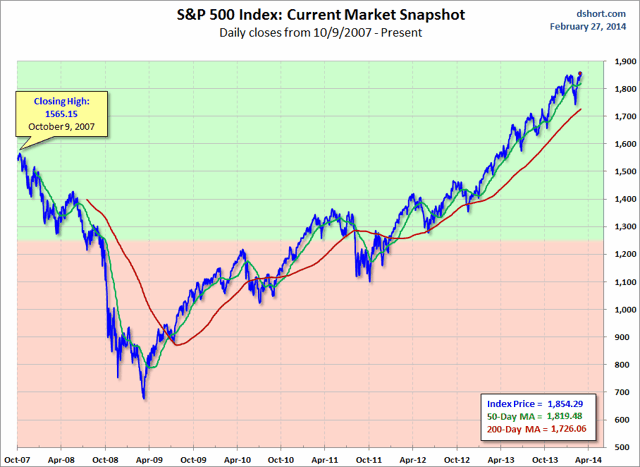 For a better sense of how these declines figure into a larger historical context, here's a long-term view of secular bull and bear markets in the S&P Composite since 1871.