If Medifast (NYSE: MED) thought that a lawsuit and complaints to the Securities and Exchange Commission against certain critics would get them to back down and retreat from criticizing the company, they are badly mistaken. Wednesday morning, Fraud Discovery Institute co-founder Barry Minkow effectively gave Medifast the middle finger by releasing a very detailed and potentially devastating report by pyramid scheme expert Robert L. FitzPatrick detailing additional allegations of potentially serious improprieties concerning Medifast's business model, marketing practices, and financial disclosures to investors in reports filed with the SEC. (Robert L. FitzPatrick's 18 page report can be downloaded here).
Note: Convicted felon Barry Minkow (co-founder of Fraud Discovery) has publicly disclosed holding short positions in Medifast securities. As a successful fraud investigator, Minkow has uncovered over $1.8 million of fraud involving over twenty companies and has received an official commendation from the FBI for his work in uncovering crime. Minkow and I are close personal friends and I do research work for Fraud Discovery on InterOil (IOC) and Medifast's auditors, but I do not own any securities in InterOil or Medifast, long or short.

FitzPatrick's report alleges that Medifast has a "troubled history" of "making false and misleading claims regarding its products" and takes aim at the company's Take Shape for Life (TSFL) division, which is responsible for Medifast's recent growth in revenues and profits. Fraud Discovery's press release alleges that Medifast's TSFL division is effectively a multi-level marketing scheme involving:
... pyramid-style selling - is unsustainable and will lead to a revenue trajectory similar to other multi-level marketing companies: dizzying initial expansion followed by lackluster revenue or worse.....

[Snip]

Despite heady starts, revenues from multi-level marketing companies usually slow or fizzle out all together because the business model relies mostly on an endless recruitment of independent salespeople, most of whom make little or no money.

[Snip]

'Only a business model that relies on recruitment of new sales associates by promising income in a down economy - and not the sales of its product - can explain Medifast's revenue anomaly and more importantly, that deviation from the norm is unsustainable and can't continue because Medifast will not be able to keep recruiting a large army of sales associates.'
While Medifast sells hope to new sales associates (most of whom lose money), in 2009 Medifast insiders dumped $11.5 million of company stock and just a few days ago, Shirley MacDonald, wife of Medifast Executive Chairman Bradley T. MacDonald dumped 133,402 company shares and pocketed $4.69 million.

Medifast Filed Lawsuit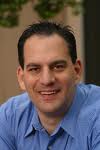 Barry Minkow
In February 2010, Medifast filed a multi-million dollar lawsuit alleging defamation by Fraud Discovery Institute, its co-founder Barry Minkow, pyramid scheme expert Robert L. FitzPatrick, acclaimed forensic accountant and book author Tracy Coenen, best-selling author and former investigative journalist William Lobdell (who now writes for iBusiness Reporting, a blog funded by Fraud Discovery), and an anonymous Yahoo massage board poster.

In an open letter Medifast Board Chairman Bradley T. MacDonald and Chief Executive and CFO Michael S. McDevitt, I suggested that they grow some hair on their chests and "stop acting like whining cry babies to investors, securities regulators, and now, the federal courts." I noted that:
...lawsuit reads like a cheaply produced late-night infomercial for insomniacs, rambles about the purported "health" benefits of Medifast products, and rants that Fraud Discovery Institute's reports are false. To support your claims of defamation, the lawsuit refers to self-serving claims on Medifast's website and disclosures in SEC filings which certain Defendants allege are false and misleading.
The defendants have since filed, what is known as, Anti-Slapp motions claiming that Medifast is attempting to limit their First Amendment right of free speech under the United States Constitution (Details here and here). In her blog, Tracy Coenen noted:
SLAPP stands for Strategic Lawsuit Against Public Participation. It's basically when a big company tries to shut up a little guy with expensive litigation. In my opinion, Medifast sued me and others in an attempt to get us to stop publicly analyzing or criticizing the company and it's multi-level marketing business model.

In filing an anti-SLAPP motion, we are essentially asking the court to rule in our favor and in favor of free speech. Consumers should have the right to discuss, analyze, and criticize companies without the fear of expensive lawsuits.
In 2008, Fraud Discovery and Minkow won a similar Anti-Slapp motion filed by USANA (NASDAQ: USNA) and they were awarded legal fees to reimburse them for defending that company's frivolous lawsuit.
Responding to Medifast's recent lawsuit against himself, FitzPatrick wrote in his report that:
Medifast has recently characterized inquiries and critical examinations of its business model and marketing tactics as "attacks." It has sought to silence me and others by means of a lawsuit in which Medifast has accused me of defamation, vilified my character, publicly denigrated my credentials and sought to silence me and others. This lawsuit has had a chilling effect on my willingness to continue to report and has created fear and concern for those I might collaborate with. It has inhibited communications and placed a financial and administrative burden on me that interferes with continued research and writing.

However, because truth is an absolute defense and my speech involves issues of public interest, I refuse to be bullied from accurate reporting. Of even greater importance is that one of the goals of my research and writing is to provide findings of fact to governmental agencies responsible for protecting consumers from companies involved in questionable business practices. Producing accurate information on multi-level marketing schemes that may prove valuable to regulatory agencies such as the FTC, SEC or state attorneys general and which may lead to governmental actions in consumer protection is a compelling reason for my continuing to investigate, analyze and produce reports such as this one.

Note: Bold print and italics added by me.
Closing Comments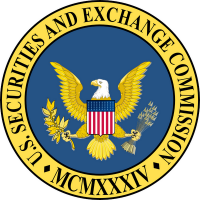 Whistleblowers like Minkow, FitzPatrick, Coenen, and Lobdell have the guts that simpletons working at the SEC simply don't have. The SEC needs more knowledgeable and hard working people like Richard Simpson, who successfully prosecuted the Crazy Eddie fraud and is now lead counsel in the SEC's cases against Goldman Sachs (NYSE: GS) and Sponge Tech (NASDAQ: SPNG.OB).

Instead, there are certain rogue elements within the SEC who would much rather intimidate or ignore whistleblowers such as David Einhorn, Harry Markopolos, and others. Those naughty elements reward whistleblowers by biting the hand that feeds them. It seems that no good deed goes unpunished by the SEC, while the regulator continues to allow many corporate miscreants to go unpunished, too.

I'll have more to say about that issue, soon.

Disclosure: I am a convicted felon and a former CPA. As the criminal CFO of Crazy Eddie, I helped Eddie Antar and other members of his family mastermind one of the largest securities frauds uncovered during the 1980's. I committed my crimes, simply because I could. If it weren't for the efforts of the FBI, SEC, Postal Inspector's Office, US Attorney's Office, and class action plaintiff's lawyers who investigated, prosecuted, and sued me, I would still be the criminal CFO of Crazy Eddie today.

I am planning to go straight to hell for my unforgivable crimes. However, certain other corporate miscreants won't meet me there due to indifference, incompetence and laziness at the SEC.

Barry Minkow has publicly disclosed that he holds a short position in Medifast securities. From time-to-time, I do research for Fraud Discovery Institute on certain companies, such as InterOil and Medifast's former auditors. However, I do not own InterOil or Medifast securities long or short.

iBusiness Reporting is a division of Fraud Discovery.