Company Overview
Stryker Corporation (NYSE:SYK) is a medical technology company in orthopedic products whose headquarters are in Kalamazoo, Michigan. Stryker's market capitalization is $30.9 billion and it employs about 22,000 people worldwide. Its business is divided in 3 main areas: Reconstructive (44% of revenue) that includes knees, hips and biosurgery; Medsurg (37% of revenue) that includes medical assisted surgery, surgical accessories and endoscopy; Neurotechnology & Spine (19% of revenue) that includes spinal implants and neurovascular intervention. Stryker has a worldwide presence with offices in over 100 countries, sales by region in 2012 were: USA, 65%; International 35%, with emerging markets accounting for 6% of sales. More information can be found at the company website.
2013 Full-Year Earnings review
Stryker Corporation released its Q4 earnings on the 22 January 2014. In all 3 market segments detailed above, Stryker achieved a sales growth of roughly 6% in the quarter, with 7% growth in the US and 8% international. These sales improvements were partly due to a competitor product recall, an improvement in worldwide economies and improvement and widening of its product portfolio. There was a notable increase of sales in emerging markets from 6% to 7% compared to a year earlier, thanks also to the acquisition of the Chinese medical instrument company Trauson.
Sales growth for the full year was 5.1% -- or was positive by 4.2% with organic growth of 5.1%, acquisition growth of 0.8% and a negative 1.6% from foreign exchange translation.
Stryker's cash from operations was $1.886 billion for 2013 against $1.657 billion for 2012, a yearly increase of approximately 14%. 2013 cash flow benefited from improved operational performance and lower tax payments.
On the earnings front, there was a marked decrease of 22% in Net earnings from 2012, due to charges for product recalls of the Neptune Waste Management System, the Rejuvenate, ABG II hip implants and costs of acquisitions.
Capital expenditures were $195 million in 2013, a decrease from $210 million the previous year.
In table 1 below, it's worth noting a decrease in some relevant key ratios, such as Operating Margins, Net Margins, ROA and ROE.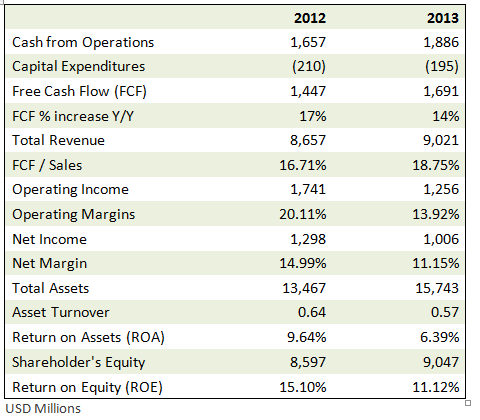 Table 1 - Data source: Stryker Full Year Results - key ratios added by the author.
In 2013, Stryker repurchased approximately $317 million worth of its own stock.
Stryker is also active in the M&A area with the acquisition of MAKO Surgical, a leader in robotic-assisted surgery, and the planned acquisition of other companies such as Patient Safety Technologies that focuses on customer solutions that enhance patient and caregiver safety.
2014 Outlook
Stryker forecasts an EPS of between 6% and 9%, reduced by tax rates and foreign exchange rates.
Capital Expenditures are expected to increase to $250 million to $300 million in 2014, because of some capital spending carried over into 2014 and continued investments in operations and IT infrastructure.
With the acquisition of Trauson about a year ago, Stryker has shown the commitment to expand its business in the lower-priced segment and emerging markets. Sales in these regions have grown from 6% of total in 2012, to 7% in 2013 and are expected to grow further to 8% in 2014, with the aim to get to double digits in the future. Further acquisitions will continue to be the main driver for growth.
Stryker has nearly $700 million still available for repurchase of its own stock in 2014 and it's also committed to improving its products offering with the annual expenditure in R&D amounting to 5.6% of revenue.
William R. Jellison - Chief Financial Officer and Vice President:
Based on our solid sales achievement in 2013 and the current economic and market conditions, we are projecting organic growth or constant currency, acquisitions, in a range of 4.5% to 6% for 2014.
Analysis
The double digit growth seen by the industry in the past decade has been replaced by a more modest growth pattern due in part to increased regulatory constraints. Healthcare expenditure will see a paltry 0.7% increase in Europe, 2% retreat in Japan but a 9% increase in the Asia-Pacific region (The Economist). With an increase in the global population, the rise in the aging of the population and the overall global wealth, in every country demand for healthcare products is escalating, coupled by an attempt to reduce costs. As a consequence, the way this industry operates is being reshaped by a global shift of focus from a service-based approach to a value based one. Medical technology companies will have to demonstrate the real economic value of their products and innovation.
The companies best suited to achieve this are those with large capitalizations with more resources to dedicate to R&D and adapt to this shift in the market. Stryker ranks 11th by revenue in 2013. The recent acquisition of Patient Safety Technology represents a significant change by Stryker in order to face the new challenges of focusing on value.
With the acquisition of Trauson and Mako Surgical, Stryker is expanding in two critical growth areas, the low price segment where there is a challenge coming from generic reconstructive joint implants and the high-tech area of medical technology with robotic-assisted surgery. Stryker is engaged to continuing expansion via acquisitions.
The latest analyst recommendations for the Stryker Corporation are summarized in table 2.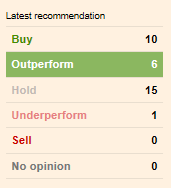 Table 2 - Source: FT.com
Stryker's 5.6% of revenue allocated for R&D is the average in the industry and shows a healthy commitment to continuous innovation, which is critical in this market. The third area where Stryker will spend its cash flow is in share repurchase. Stryker is undertaking a steady decrease in SG&A which will improve its operating income.
As shown below, despite an increase in liabilities, Stryker remains a financially stable company with a healthy current ratio.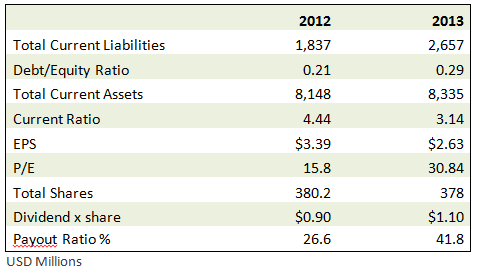 Table 3 - Data source: Stryker Full Year Results - key ratios added by the author.
I believe the overall strategy will help Stryker maintain its growth momentum to maintain its position at the forefront of the medical technology market.
I think as a short-term investment, Stryker can be a risky undertaking mainly because of its relatively high PE, that is well above the average PE of the S&P 500. Furthermore, as shown in the full year 2013 results, FDA clearance is not always assured and product recalls can dent profits considerably, causing a dip in share price in the short term that increases the risk for those wishing to see a quick return on stock purchases.
In the long term, most companies that show a continuous growth in earnings also have a correlated increase in share price. Even for these companies prices decrease for periods between 6 to 9 month, often dramatically, but over time the price does align with the hard financial data.
It is very much the case with Stryker. Looking at the results over the last 10 years, we have a good picture of a stable financial performance, with an almost constant increase in revenue and free cash flow that allows it to expand without incurring potentially crippling long-term debt.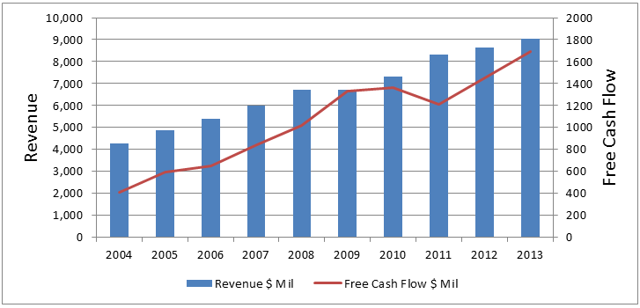 Table 4 - Source: Stryker Financial data.
I estimate the current realistic price, based on my FCF discounted model, should be in the lower $70s, not taking into account the likely future growth impact of recent acquisitions.
I believe the performance and growth maintained over the last 10 years is what makes Stryker a solid company for investing in, for the medium to long term.
Research conducted by the author between 2/22/2014 and 2/28/2014.
Disclosure: I have no positions in any stocks mentioned, and no plans to initiate any positions within the next 72 hours. I wrote this article myself, and it expresses my own opinions. I am not receiving compensation for it (other than from Seeking Alpha). I have no business relationship with any company whose stock is mentioned in this article.